Our 20 Best Skateparks in the World
We love to travel.  We love to skate.  When you combine the two it makes for some awesome experiences and unforgettable memories.  There are so many skateparks around the world, so we had a really hard time choosing our favourites. 

Here's our top 20, are there any you think we've missed out?


20. Vancouver Plaza, Vancouver, Canada
©thevancouverskateplaza

There are plenty of great skateparks in Canada, but we love this one in Vancouver made for street skaters.  The design mimics urban plazas popular in the downtown cores of many large cities, including handrails, ledges, and stairs. It is free to use and covers 26,000 square feet.


19. Skatepark Los Reyes, Santiago, Chile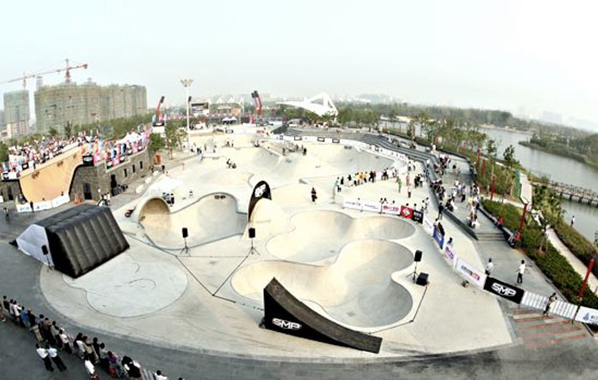 ©SKATE.in

The biggest skatepark in Chile, Skatepark Los Reyes is situated on the banks of the Machopo River. It is one of the most scenic parks in the world. It has enough bits to keep you busy for days, plus lights for night skates in the Chilean summer.


18. 'Livi' Livingston Skatepark, Livingston, Scotland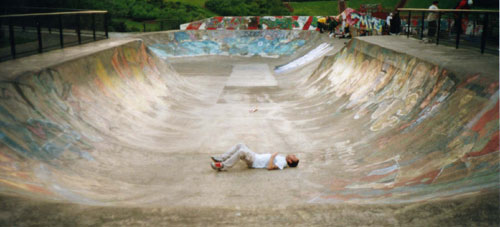 ©skateoregon

One for the hardcore old school skaters.  Livi was built in 1981, but now boasts a full pipe and attracts the best skaters from all over the UK. It's definitely one to tick off if you're a skater who tours.


17. Lincoln Park, Oregon, USA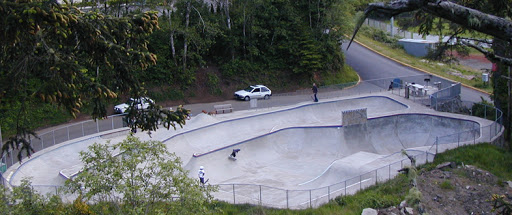 ©skateoregon

Thrasher magazine dubbed it the 'gnarliest skatepark in the world'.  It was designed by Dreamland Skateparks and it continues to get bigger and better every year.


16. Venice Beach Skatepark, California, USA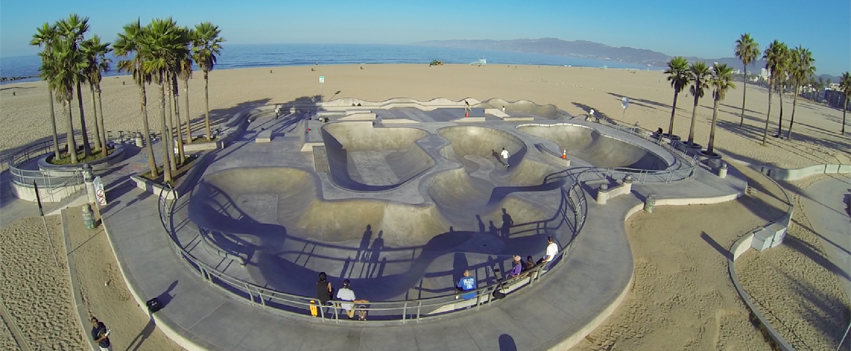 ©SKATE.in

No ultimate skateparks list would be complete without Venice Beach.  Skating has gone on here for decades, home to giants such as Jay Adams and Tony Alva.  It's in an ideal location – right on the beach.


15. Stoke Plaza, Stoke, UK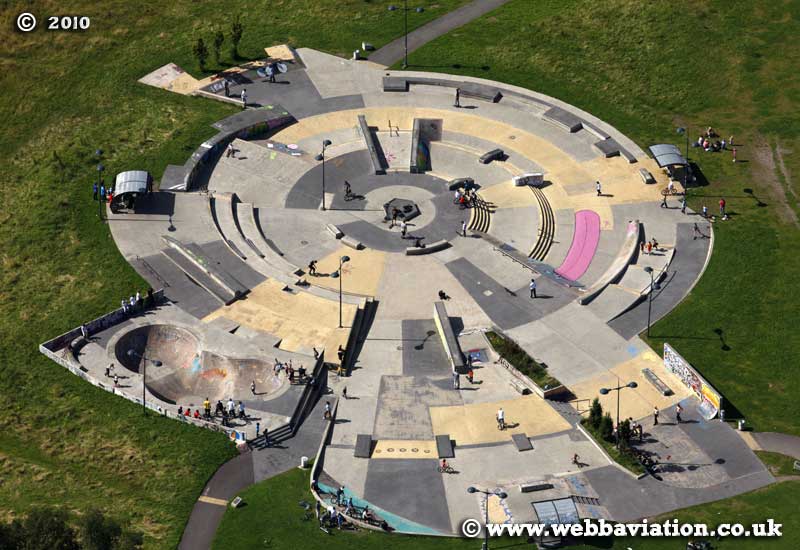 ©webbaviation

The Stoke-on-Trent city council put up half a million pounds to create this 34,000-square-foot park in the north of England in 2005. It does not disappoint. A street-skater's mecca, it's one of the largest skate plazas in Europe.


14. Source Park, Hastings, UK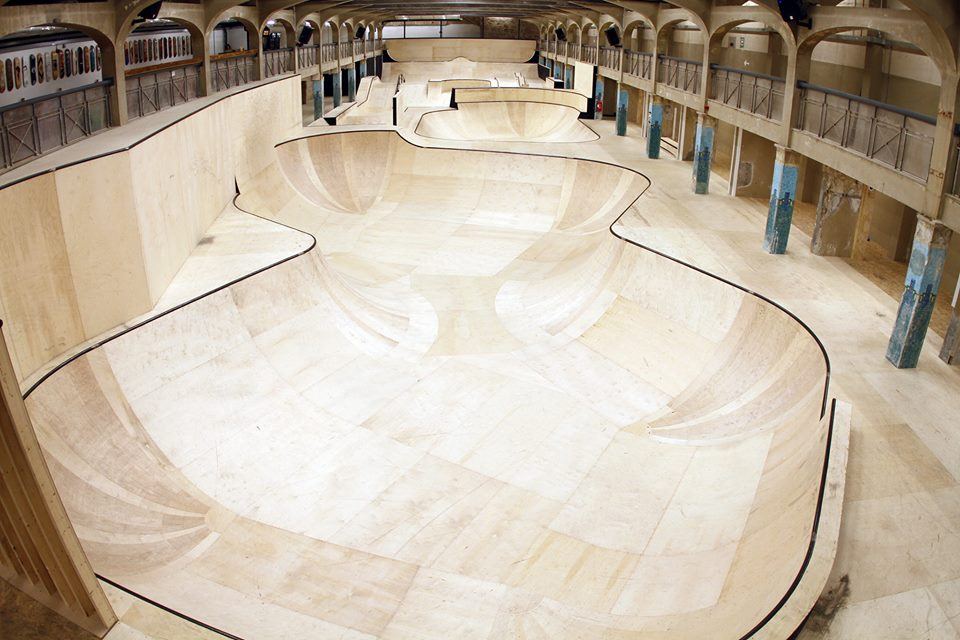 ©adseason
The £1.2m Source Park facility has been built at the former White Rock Baths under the promenade in Hastings, UK.  This subterranean park is the brainchild of The Source BMX founders Rich and Marc Moore, who are hoping to make the spot a global hub for riders and skaters alike.
13. Guangzhou Skatepark, Guangzhou, China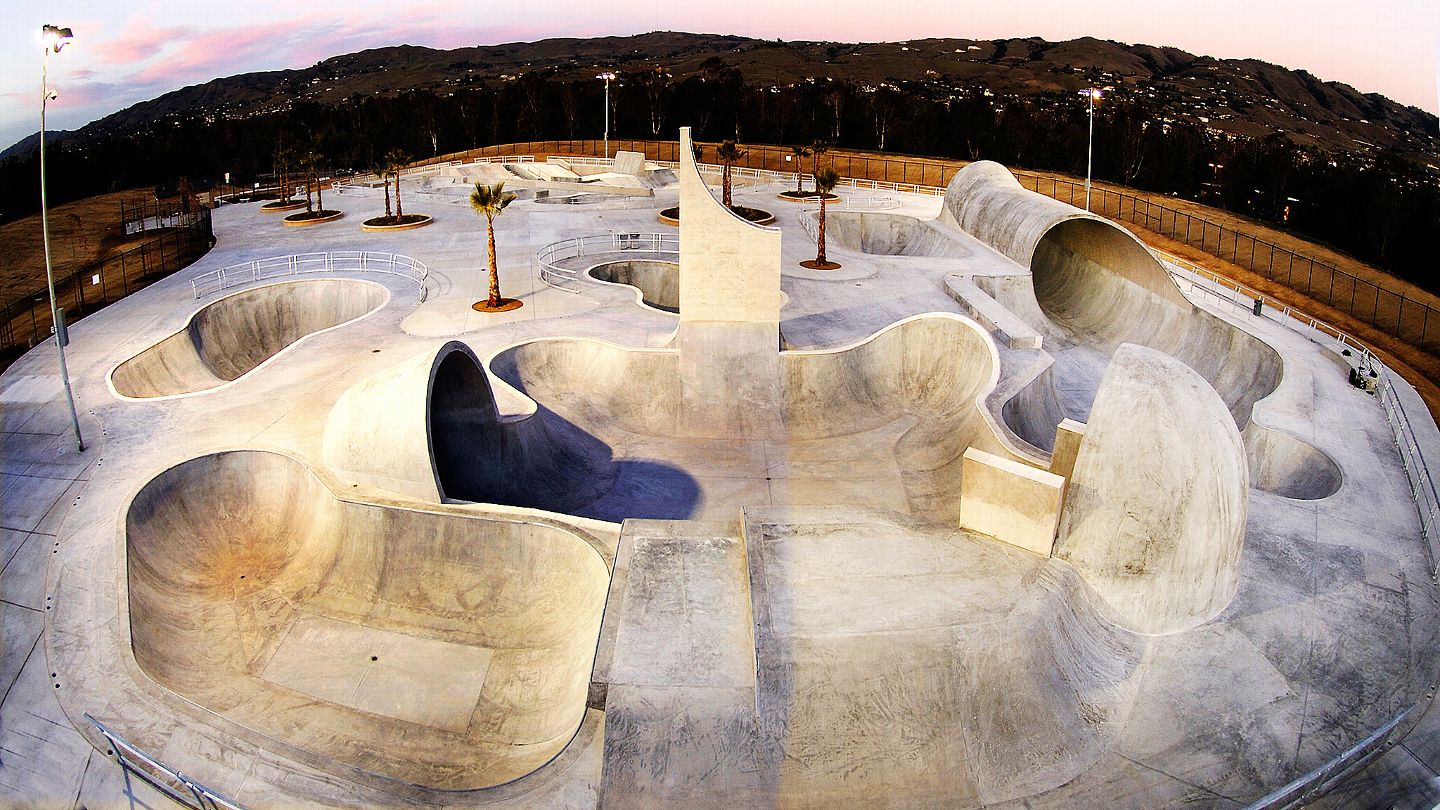 ©xgames
Officially the largest skatepark in the world.  The monstrous skatepark's construction site is surrounded by 10 universities, with a combined attendance of more than 160,000 students. The skatepark is part of an extreme sports complex that will also house a BMX park and a climbing wall.
12. Spring Skatepark, Texas, USA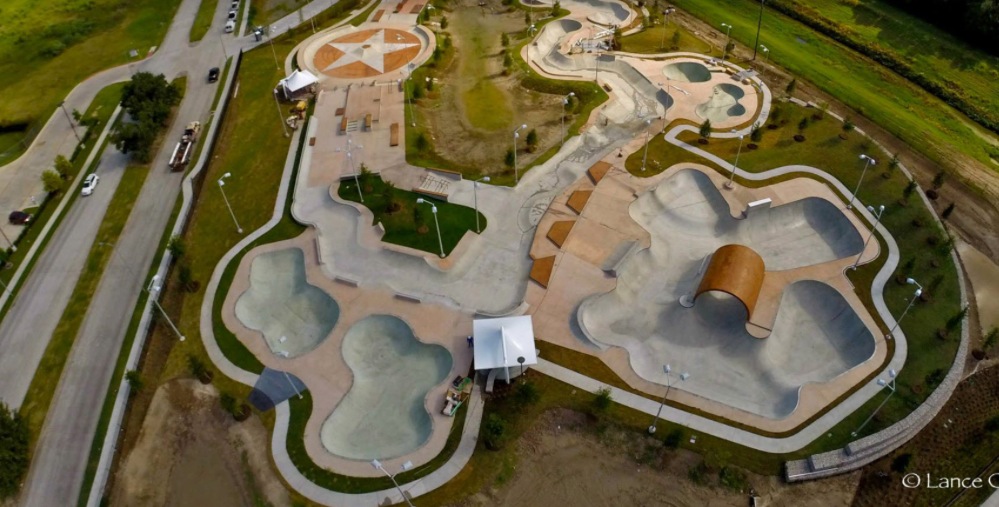 ©skateboard.com
This competition-scale park features 10 acres of bowls, pipes, ramps & street-skating obstacles.With its 78,000 square feet of skate surface, the admission-free Spring Skatepark on Kuyken¬dahl is one of the largest in the world. It was designed by the Seattle firm Grindline.


11. The Level, Brighton, UK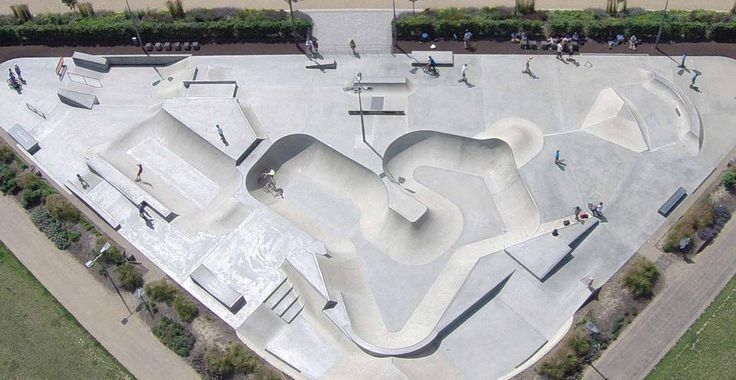 ©thelevelbrighton

The Level has existed for many years but recently it has been completely refurbished by Freestyle who have built a 1,400m sq. polished concrete skatepark where all of the old wooden ramps used to be. Opened in June 2013 it is now the centre of the skate scene in Brighton, and for good reason.


10. House Of Vans, London, UK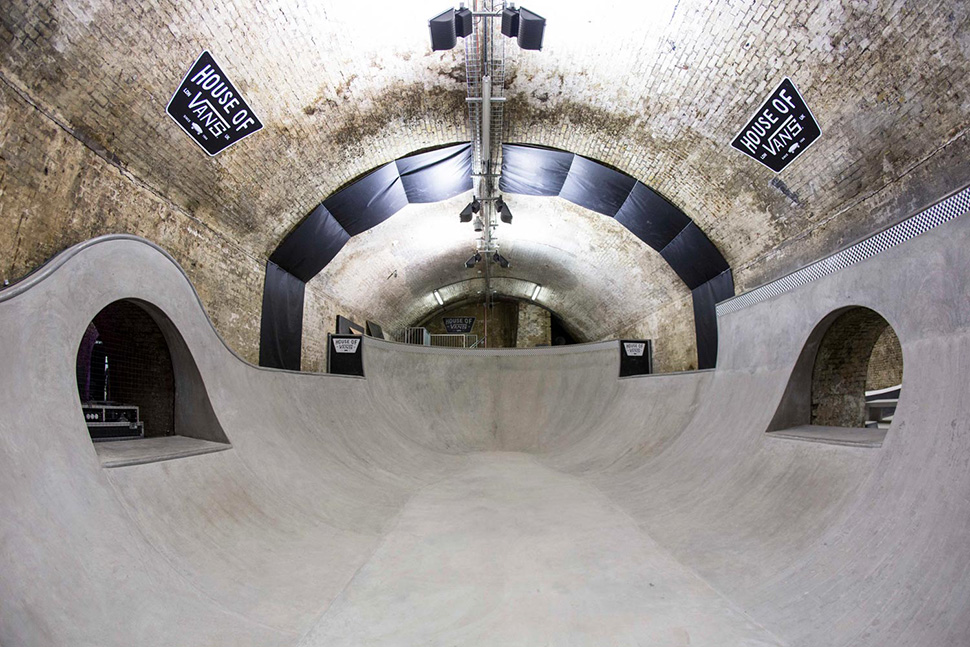 ©surfergalaxy
The House of Vans skateparks are well-known throughout the world.  London's park is a unique spot.  Underneath stone-walled railway arches, this public park is undercover, well-lit and well looked after.
9. Skatehalle, Berlin, Germany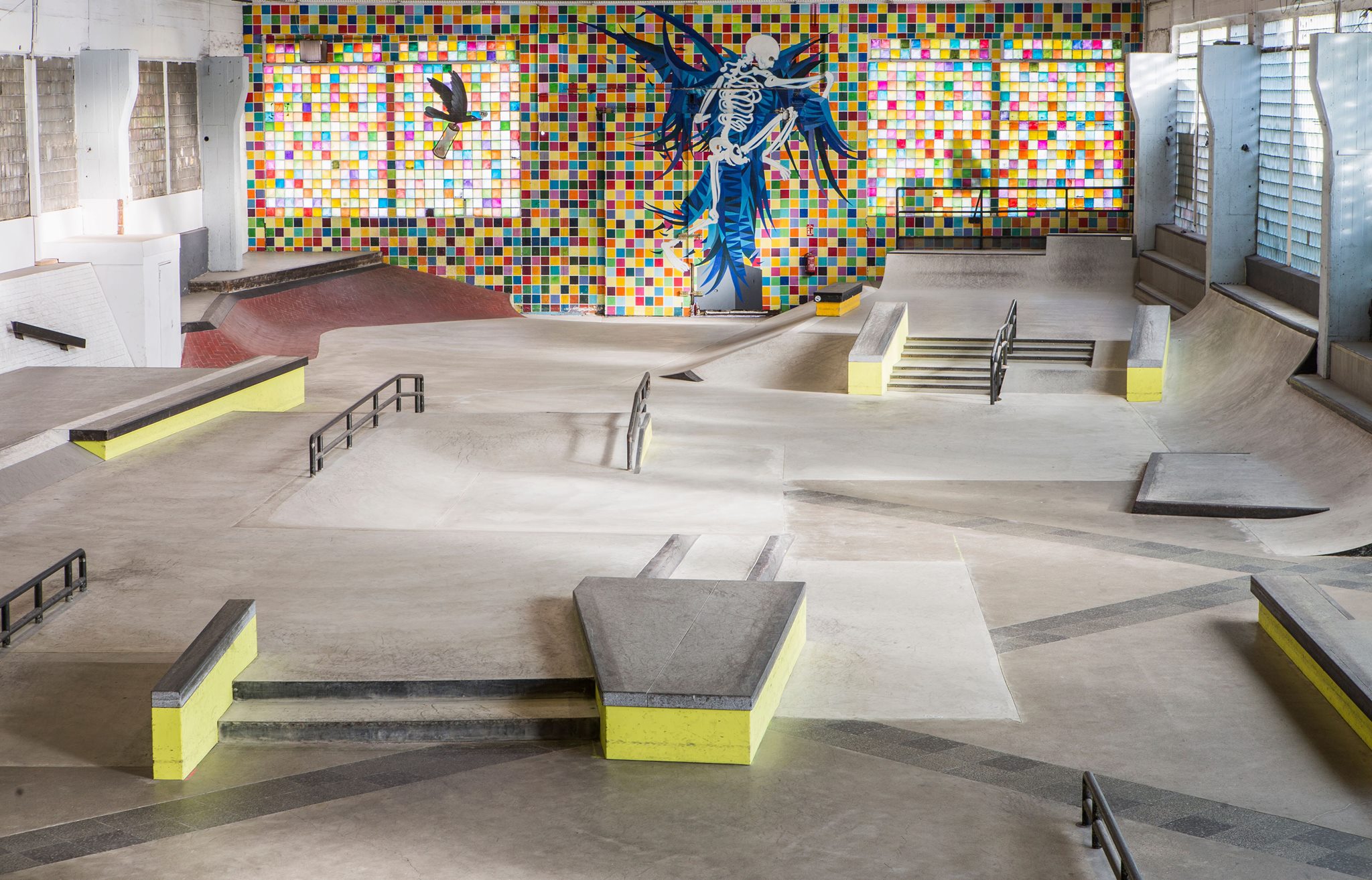 ©skatehalleberlin
Skatehalle has it all. A wooden park with a massive street course. Bowl and vert ramp indoors. And outside, a tight-transitioned concrete mini-ramp with bowled features and the largest half pipe in Germany.
8. 'Amazing Square' Skate Park, Tokyo, Japan

©angelachng
Murasaki Sports Park is affectionately known as 'Amazing Square'. It boasts an impressive array of street and transition obstacles, an indoor area with wood flooring and a fun box, as well as an obscene four-metre vert ramp. 
7. Hyeres Skatepark, Hyeres, France

©cours-skate.fr
This outdoor stakepark in the south of France has pyramids, ledges, handrails, banks, flat-bars, quarter pipes and much, much more.  There are also some amazing beaches nearby if you want to swap your skateboard for a surfboard.


6. Skate Park Galit, Tel Aviv, Israel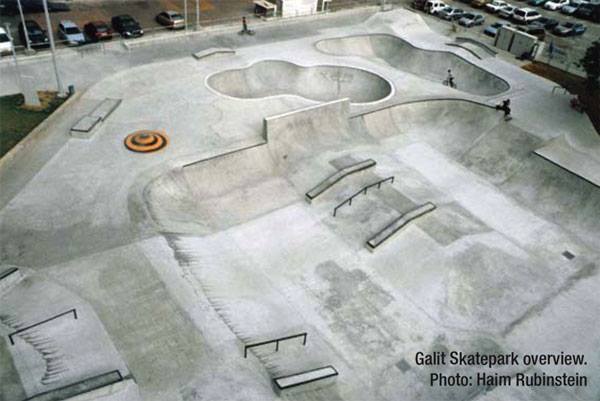 ©skateparkgalit
The first concrete skate park in Israel, Skate Park Galit was built by a local skater with the help of landscape architects. 
5. Louisville Extreme Park, Kentucky, USA
©wikipedia
If you've been to Extreme Park in Louisville you'll remember its infamous 24-foot concrete full pipe.  This public park has been around since 2002, and remains one of the most popular skate spots in the U.S.


4. SMP Skate Park, Shanghai, China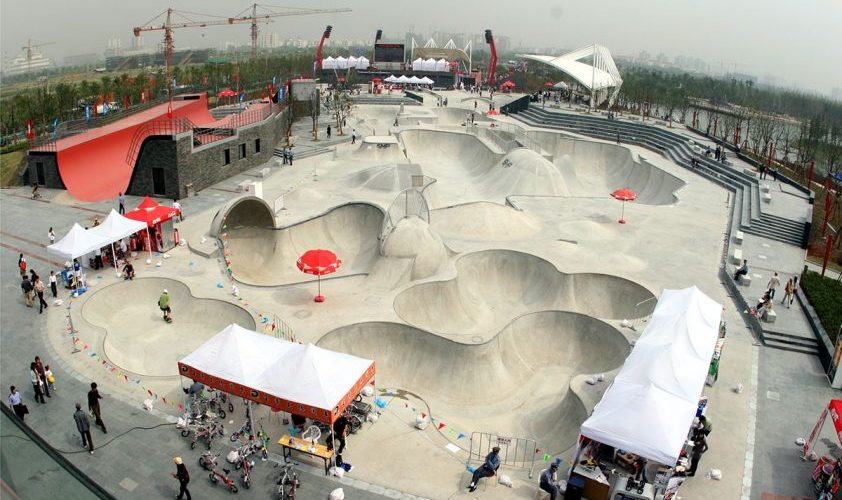 ©SKATE.in
Formerly the largest skatepark in the world at 44,936 square feet,the SMP skatepark in Shanghai has the biggest bowls and the biggest ramps.  Oh, and a HUGE full pipe.


3. 'Le Bowl' Skate Park, Marseille, France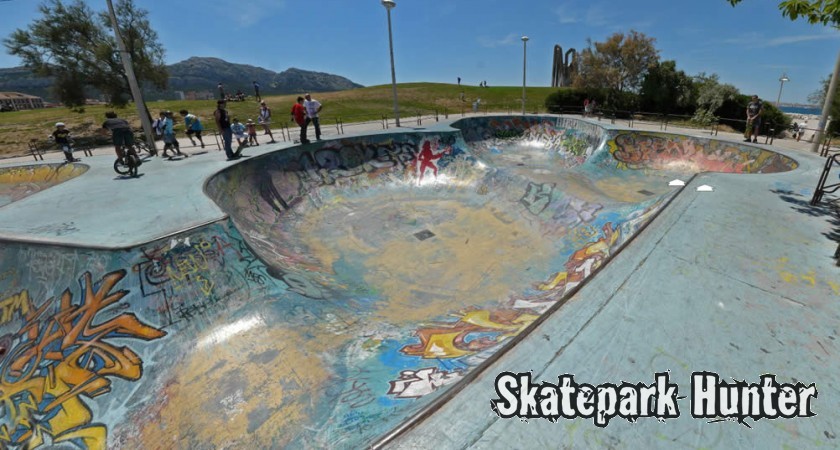 ©SkateparkHunter
France's largest outdoor skatepark.  It's a must-stop for skaters travelling through Europe – it has deep bowls, multiple vert ramps and awesome graffiti.  Le Bowl attracts a high caliber of skating talent.


2. Kona Skate Park, Florida, USA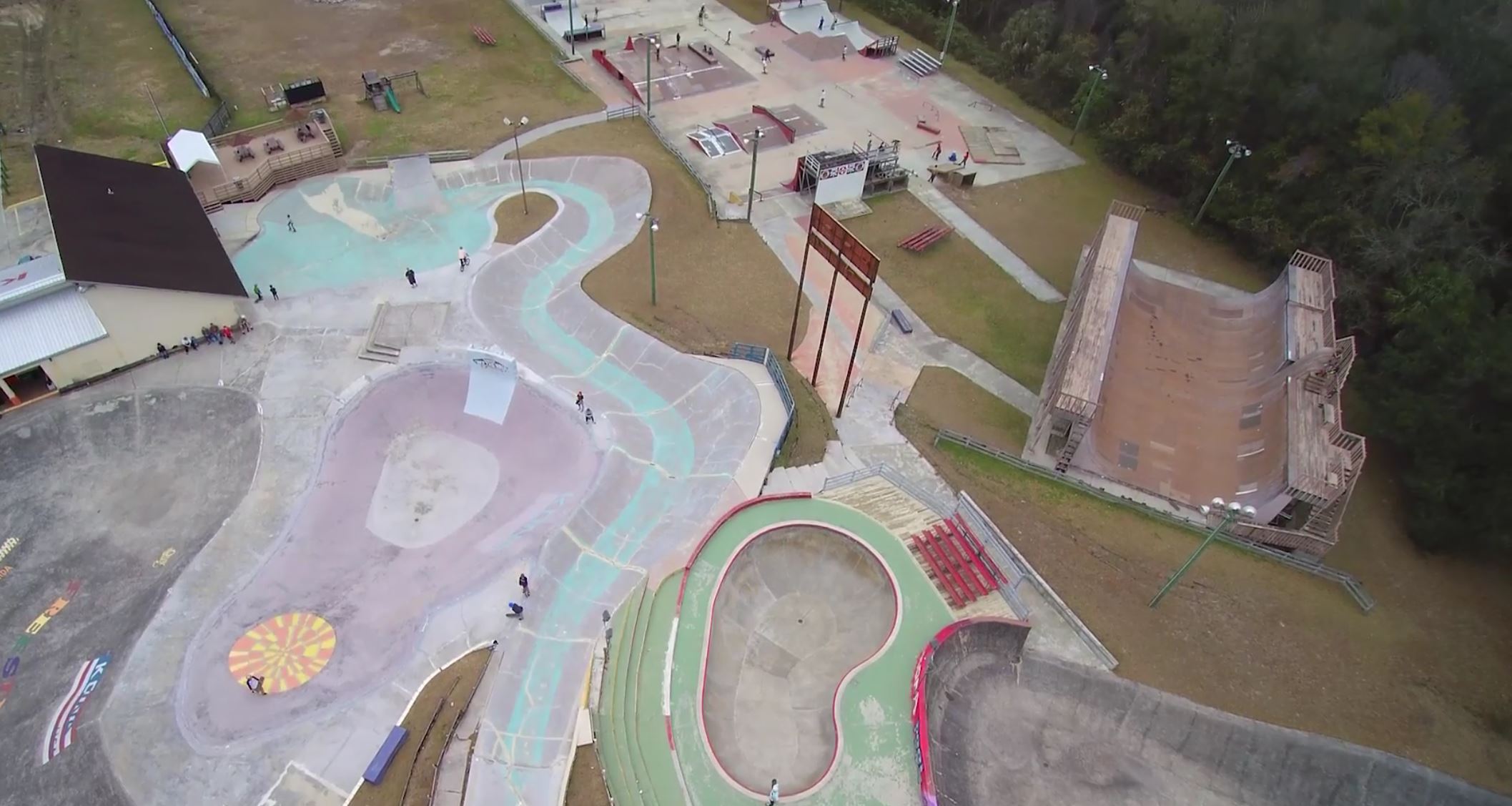 ©MySkateSpots
Kona has been around since the 70s, and is the oldest private skatepark in the United States.
Check out this video of some old-school action


1. The Black Pearl, Cayman Islands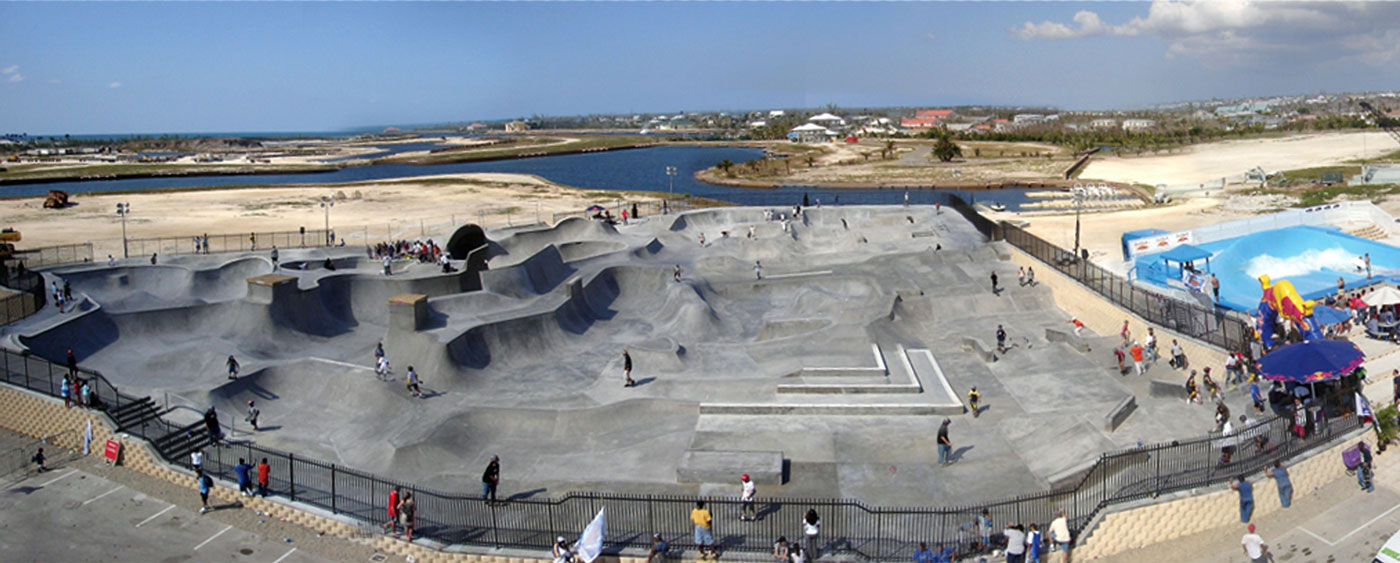 ©Cayman Compass
What a location.  If you're lucky enough to visit the Cayman Islands, make sure you visit the Black Pearl.  Officially one of the largest outdoor skateparks in the world, and has courses for beginners, intermediate and expert skaters.

Be sure to check out our custom-made skatepark at this year's FISE World Montpellier!
Follow us on social for all the latest news and updates:
Facebook: fise.officiel
Instagram: @fiseworld
Twitter: @fiseworld
Snapchat: @fiseworldseries