Top 20 BMX Legends of All-Time
One week to go until FISE World Montpellier.  The best riders are coming to town to prove who the best in BMX is. We can't wait.
We've put together a list of some legends in BMX – the guys who have helped shape the sport and made it what it is today.
20. Daniel Dhers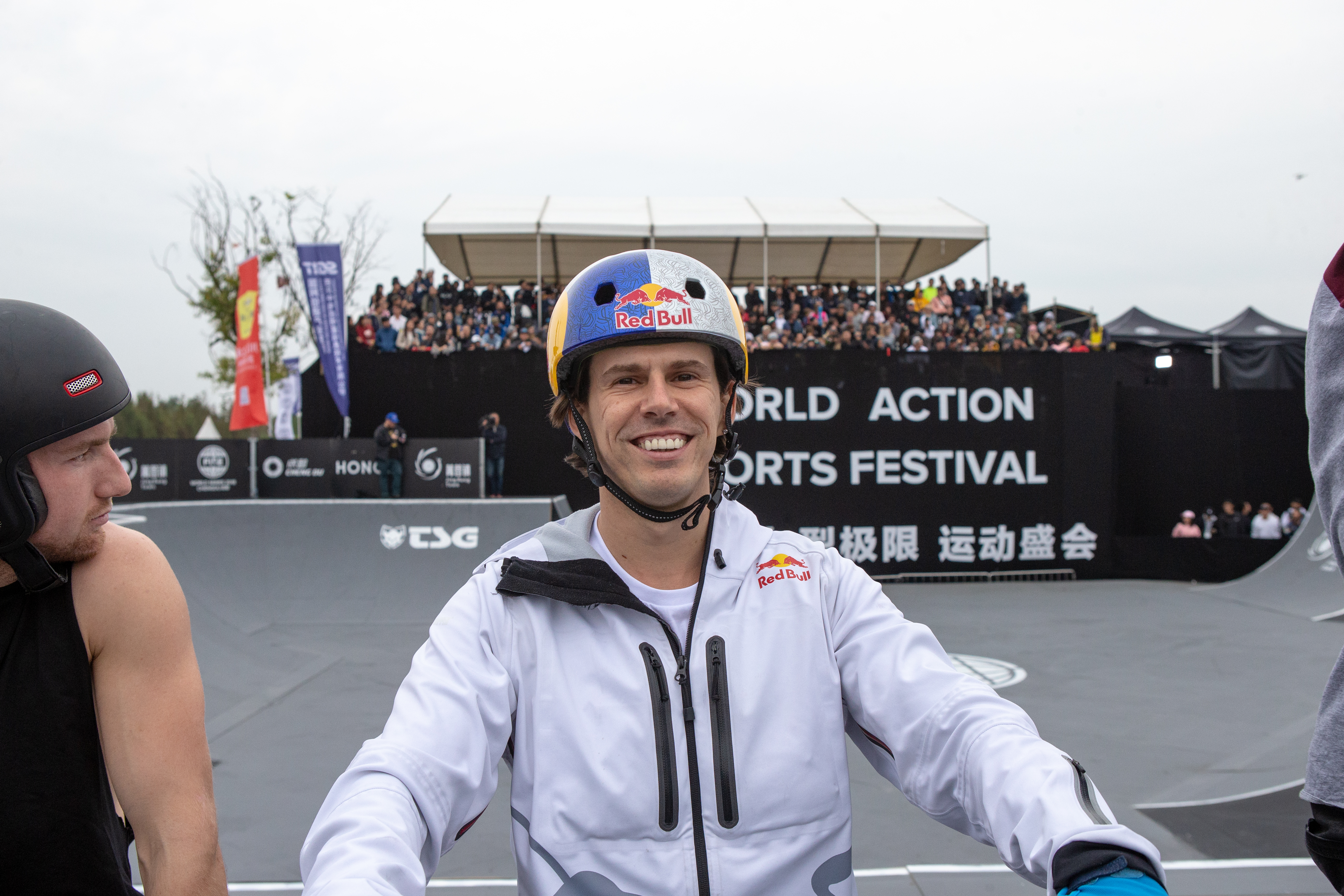 We can see this guy riding forever. Dhers has one won so many competitions over the years it's now almost a certainty he'll get a medal whenever he decides to turn up.  The Venezuelan is known for his consistency in BMX – if you want to learn technique, he's the man to watch. 
Watch him take second place on the BMX Park at FISE World Montpellier 2014
RIP Mirra 1974-2016
19. Van Homan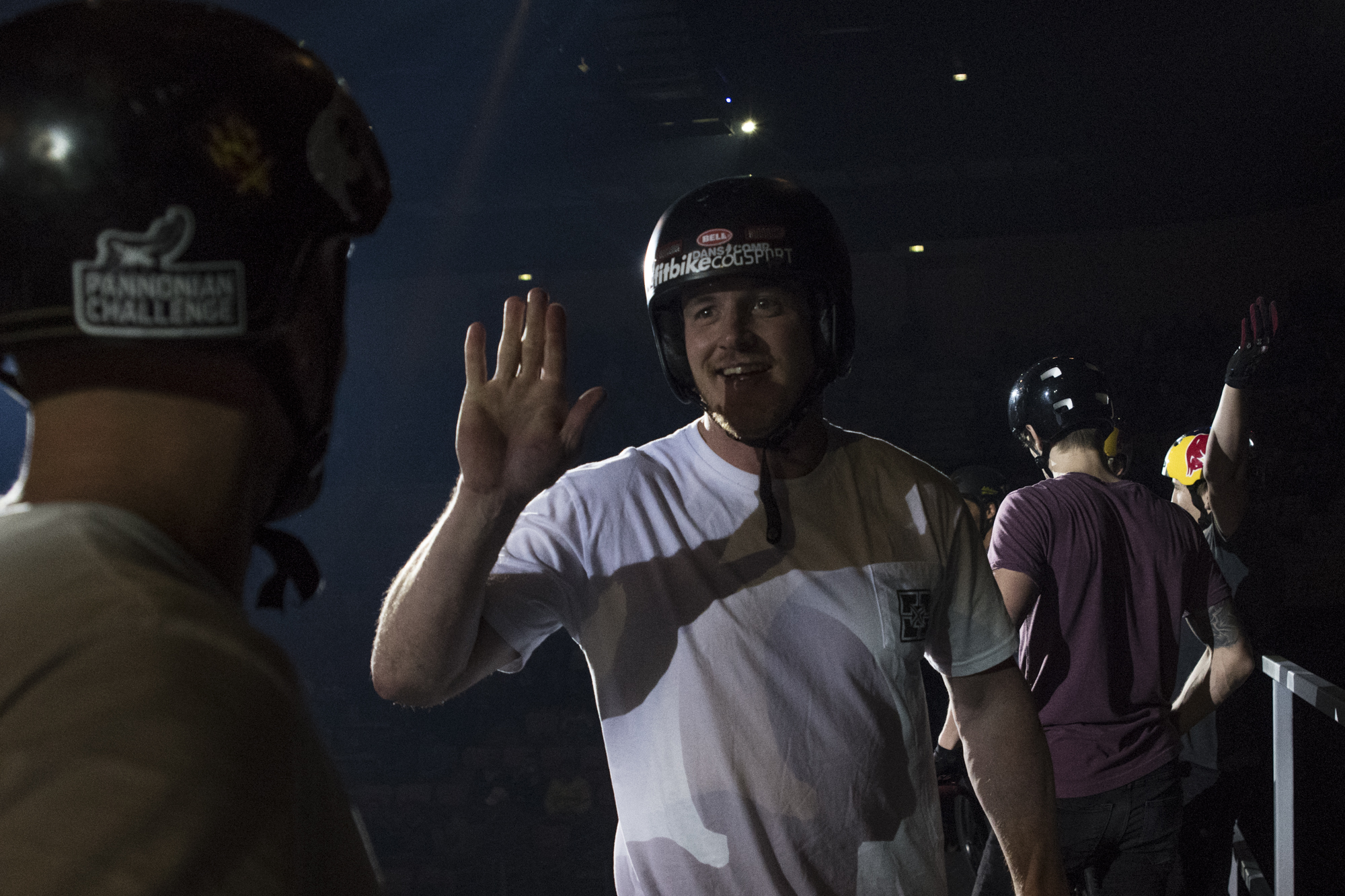 Van earned a spot by releasing Little Devils' Criminal Mischief.  He still shreds just as hard as he did when his part in that film came out.
Oh, and then there's his Kona tailwhip…
18. Steven Cisar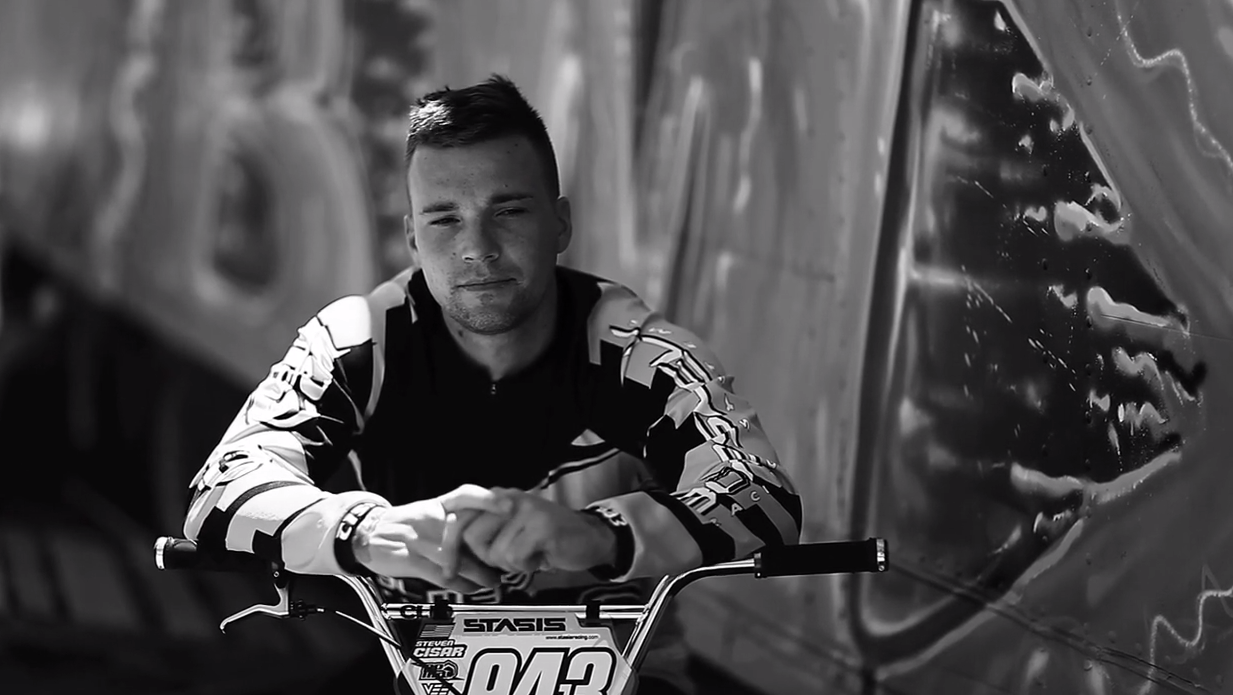 ©mpora
Starting off in Motorcross, Steven Cisar quickly became a well-known name in BMX.  After crashing out in the qualifying stages for the 2008 Olympics Cisar ended up hooked on marijuana and then heroin. After an intense stint in rehab and a very long personal journey, Steven worked his way back to health and eventually to BMX.
17. Scotty Cranmer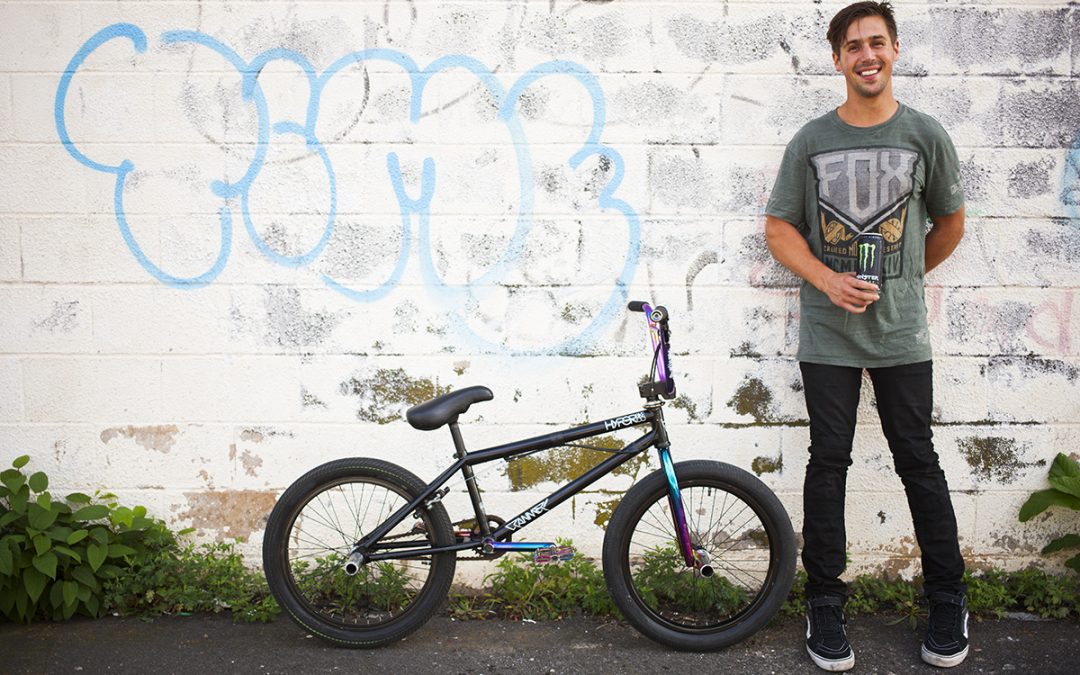 ©thelfco
Scotty tied with Dave Mirra for the most X-Games gold medals in BMX Park.  Known for releasing awesome BMX films, his YouTube channel is extremely popular.
16. Jamie Bestwick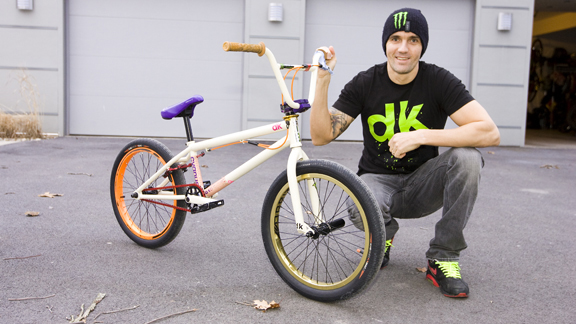 ©X-Games
This veteran BMX rider has skill and talent that's seen him win competitions across the globe, and he continues to create new tricks and be incredibly active in the sport. He shows no signs of slowing the pace and hasn't really mentioned retirement, so there's no doubt that he will continue to take to the track whenever he can. He's turned BMX into a life-long passion and is true icon in every sense of the word.
15. Matthias Dandois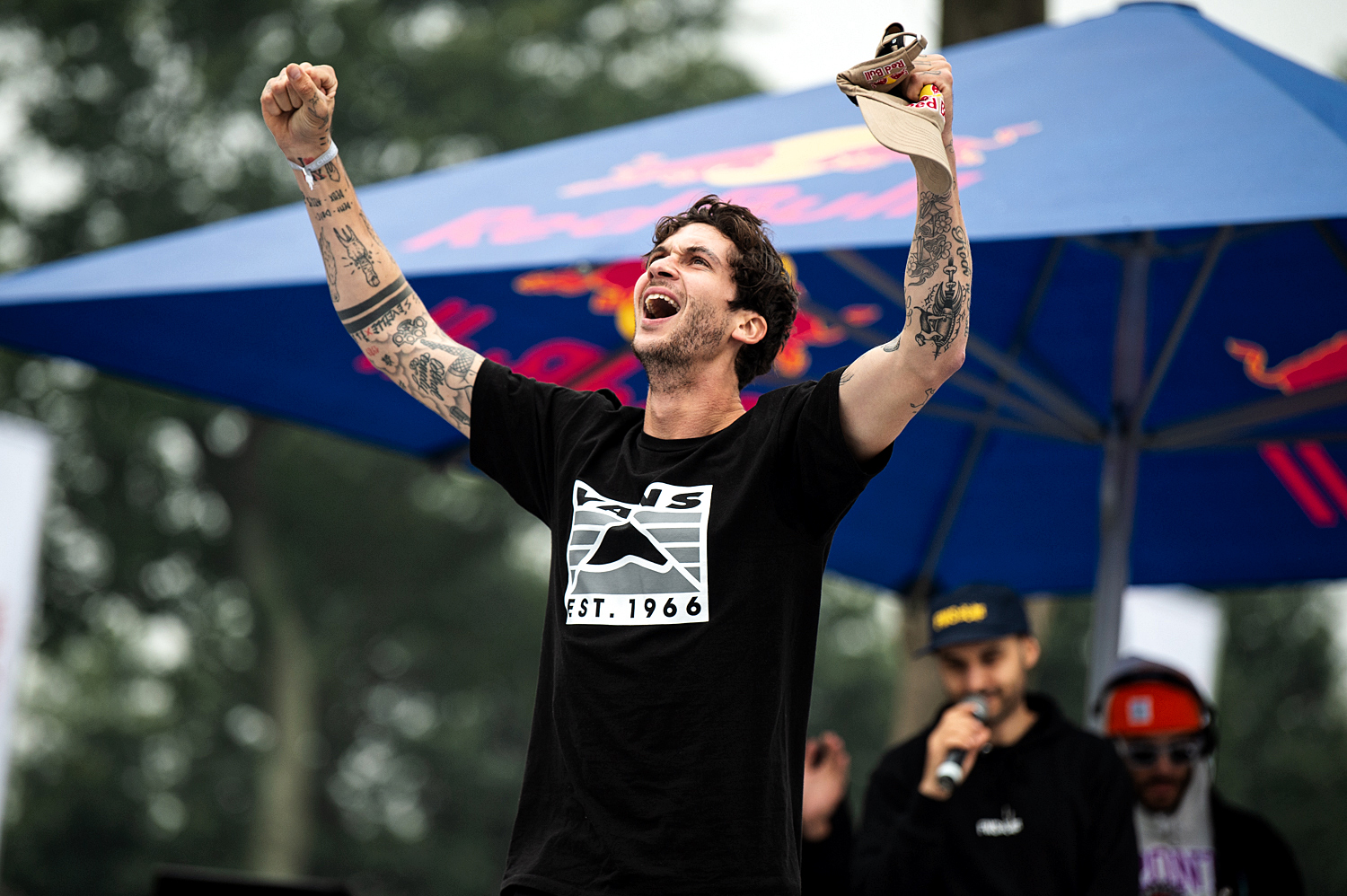 Matthias is already a legend in our eyes. He was crowned the world's best BMX flatlander at age 19, and he continues to raise the bar of his disciplines with exceptional creativity. Watching him do his thing on the flatland course is something special, his qualification run at FISE World Montpellier 2016 is insane…
14. Brian Foster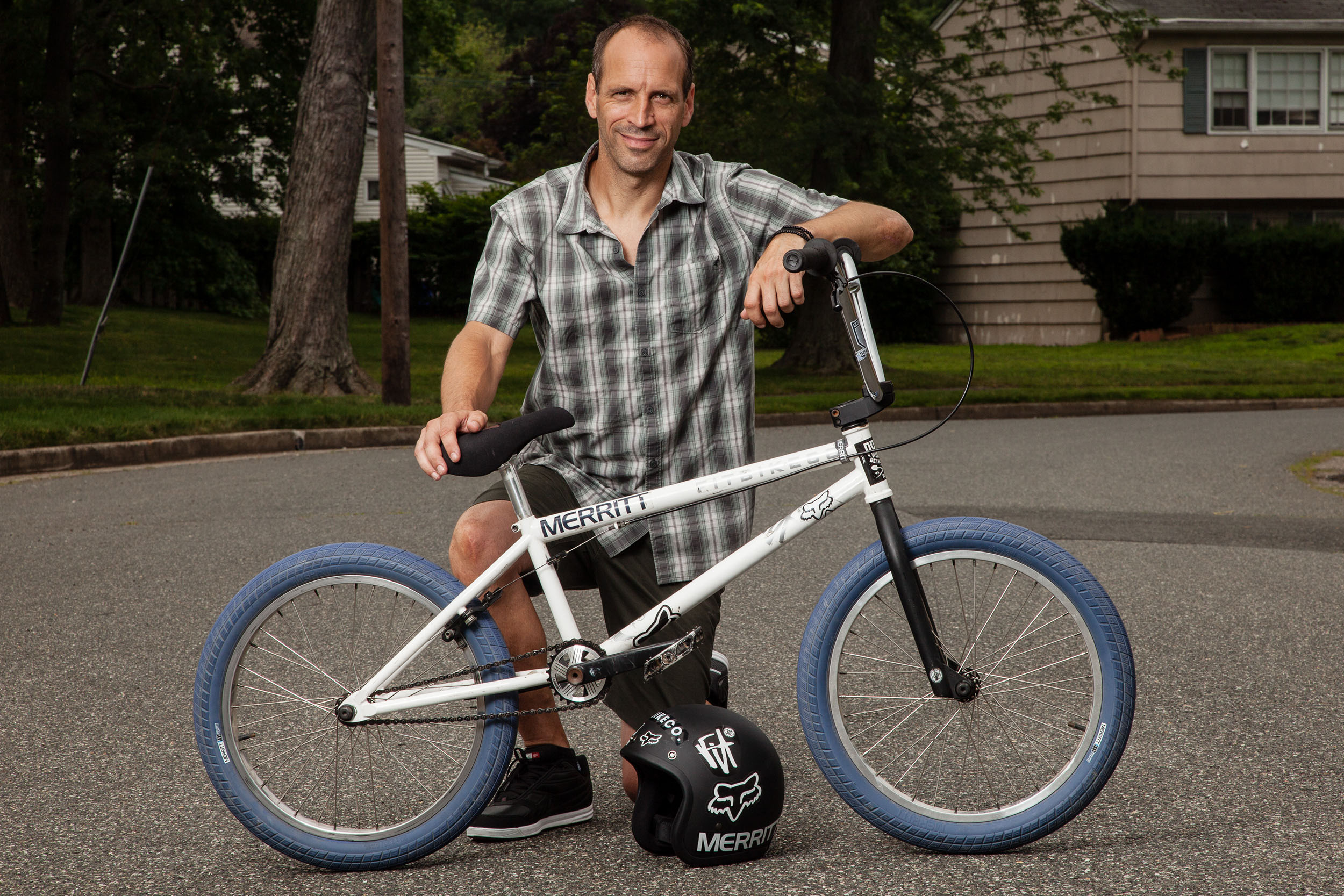 ©DigBMX
The Blue Falcon. A rider revered by so many, Brian Foster used to tear up BMX courses. Foster turned pro on the race scene in September of 1991, and won his first pro race as an A pro at the NBL Christmas Classic in December of 1991. Less than a year later, Foster turned AA pro and proceeded to enjoy a successful race career.
Within the all-encompassing world of BMX, no other rider has been able to successfully maintain a career that has spanned over thirty years and crossed over from professional racing to pro park, street and trail riding.
13. Sean Burns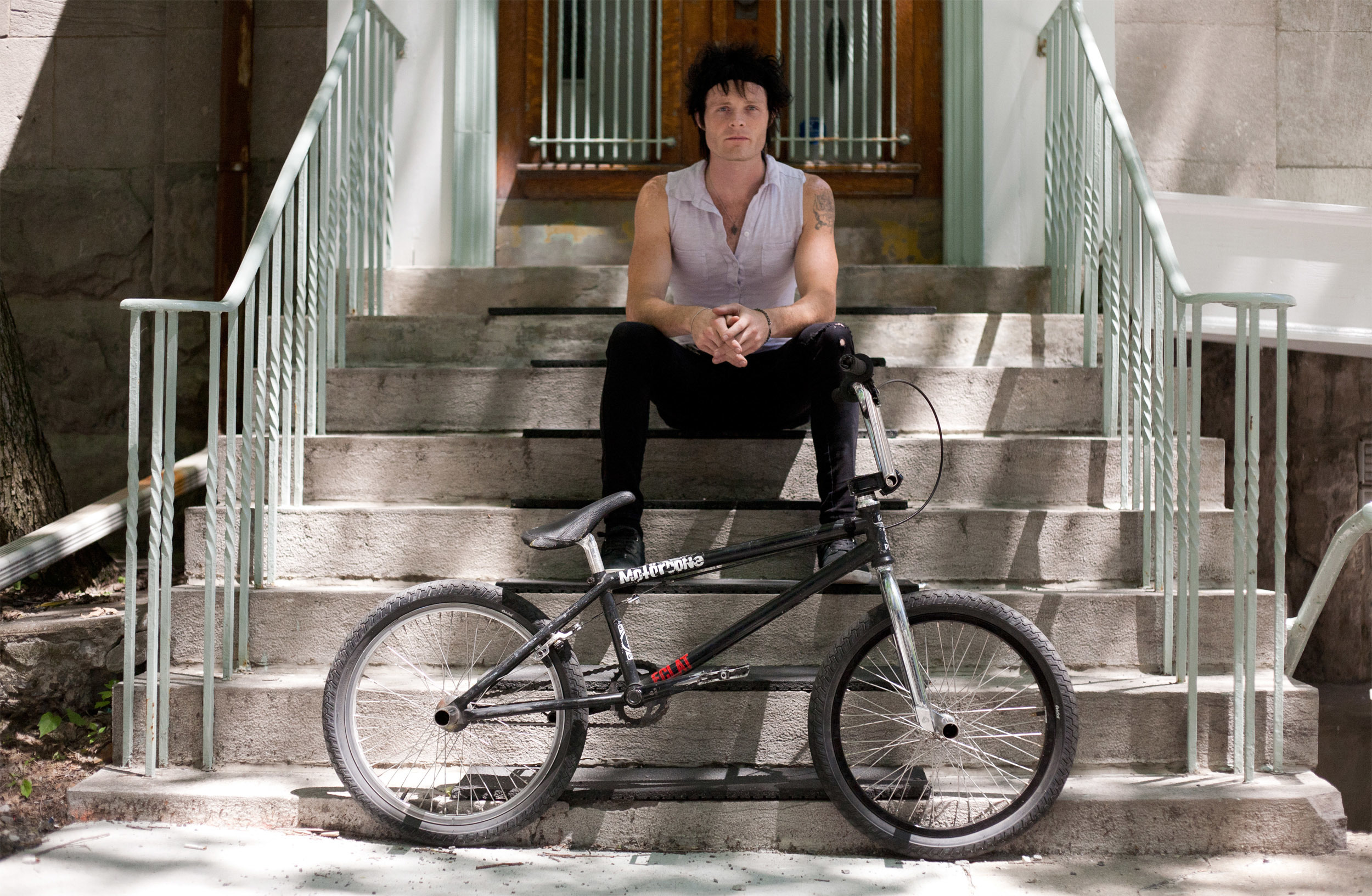 ©DigBMX
Sean stands out in the BMX world for his insane tricks and personal style.He's famous for doing sky-high roof drops, but for also executing simple tricks with flair and style. A rider who has not only earned great respect within the sport, but made it seriously cool.
12. Gary Young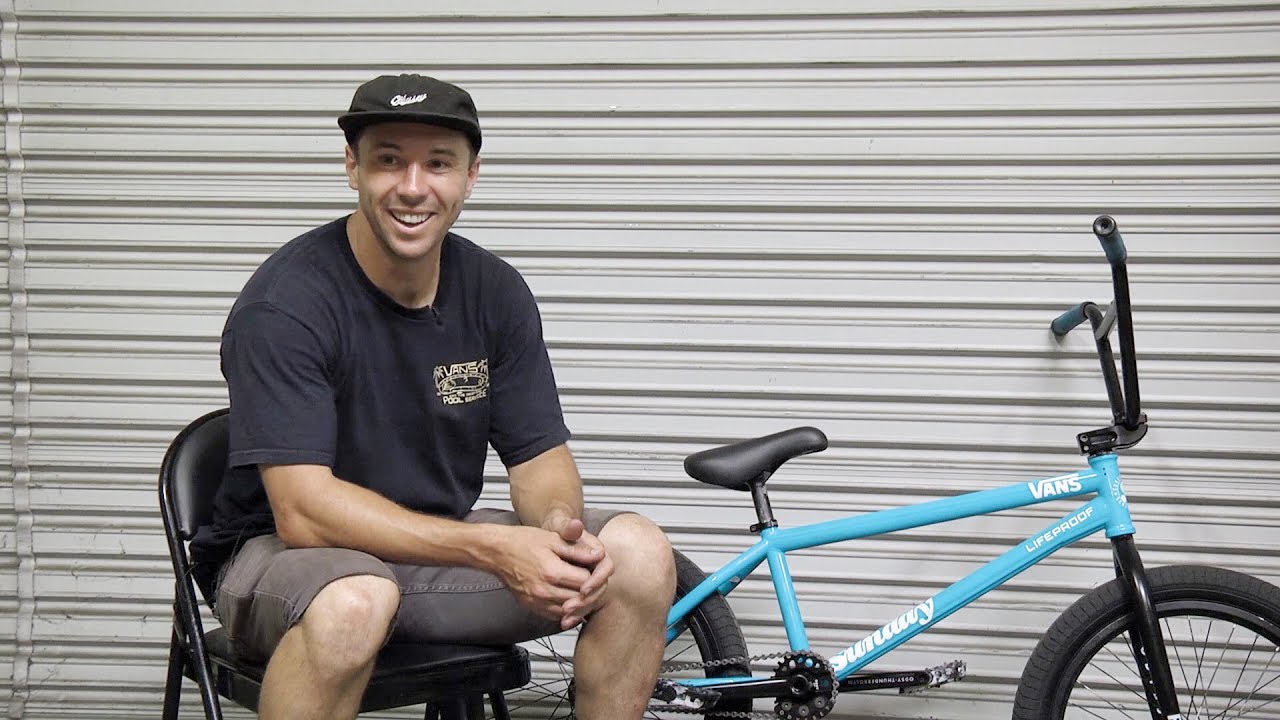 ©Sunday Bikes
Considered one of the nicest BMX rider of all times, Gary's attitude towards competing and his fans is one that's lauded by many. A technical rider and one with great skill, Gary has made a massive contribution to the sport and continues to do so.
11. Dave Mirra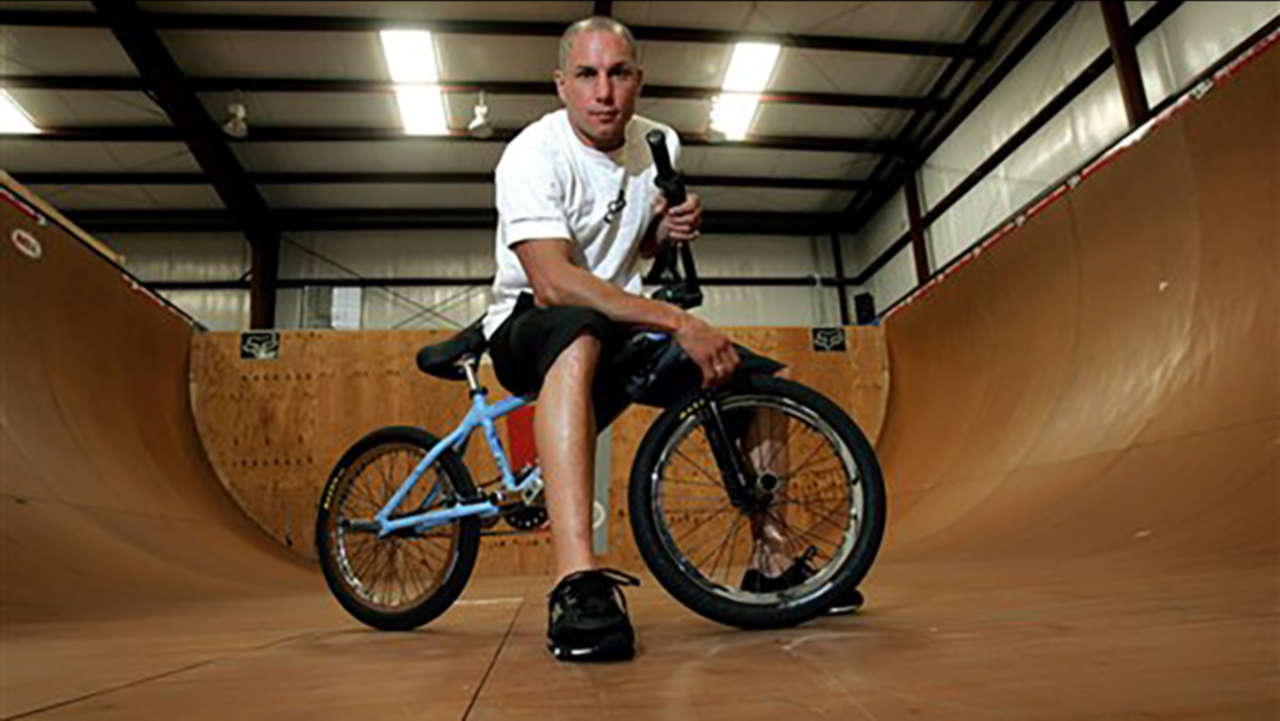 ©Grit Daily
Mirra's immaculate talents have taken him to medal in every X-Games event since its start in 1995 up to 2009, and he held the record for most medals in BMX freestyle.  Dave's passion for riding and his dedication to being the best he could be lead to a career and a reputation that still resonates with action sports enthusiasts worldwide.
10. Mike Aitken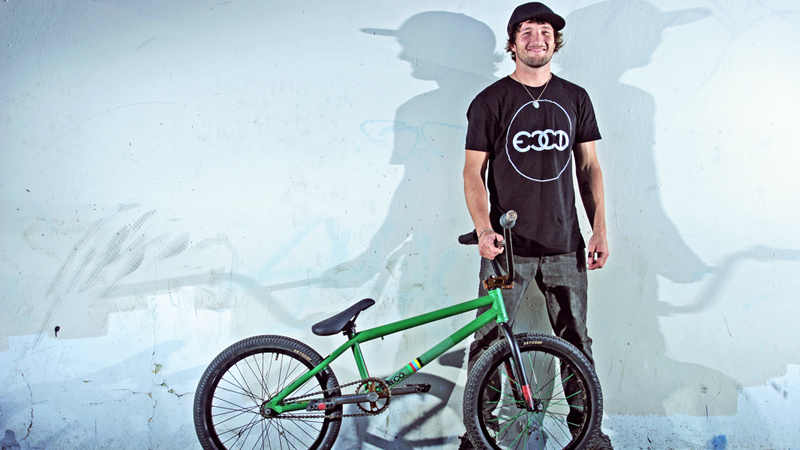 ©X-Games
Never has BMX seen a person that so many riders try and imitate. His style and bag of tricks make his spot on the list an easy one. Not to mention his recovery from his crash at Posh in 2008.
9. Garret Reynolds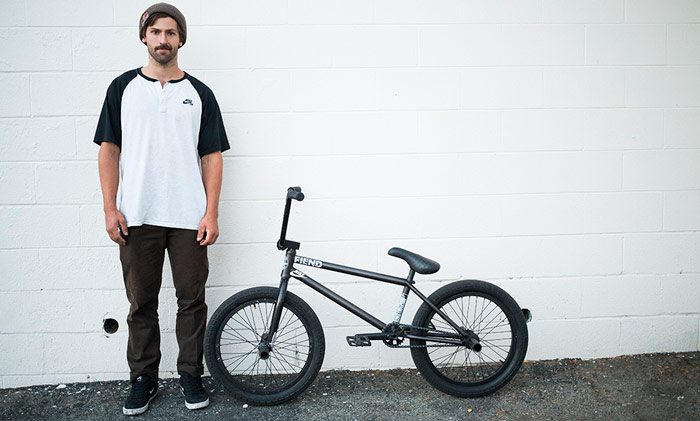 ©BMX Union
Garrets' part in DEADLINE was the first video part in ten years to show a true progression in street riding. He unseated Van Homan from the top spot with 900's and 720's down 20 stairs and insane up rail combos.
8. Bob Haro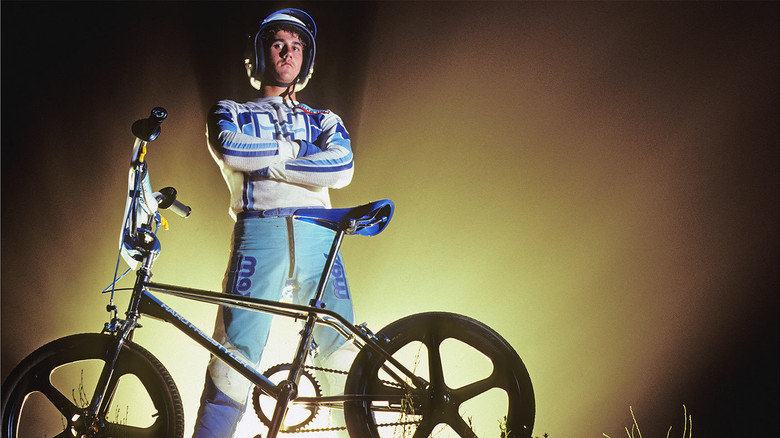 ©Vital BMX
Some would argue Bob Haro basically invented BMX, and they wouldn't be far off.  He is the founder and owner of Haro bikes and was one of the earliest innovators in BMX freestlye.  Simply put, without Bob, BMX freestyle would not be what it is today.
7. Mark Webb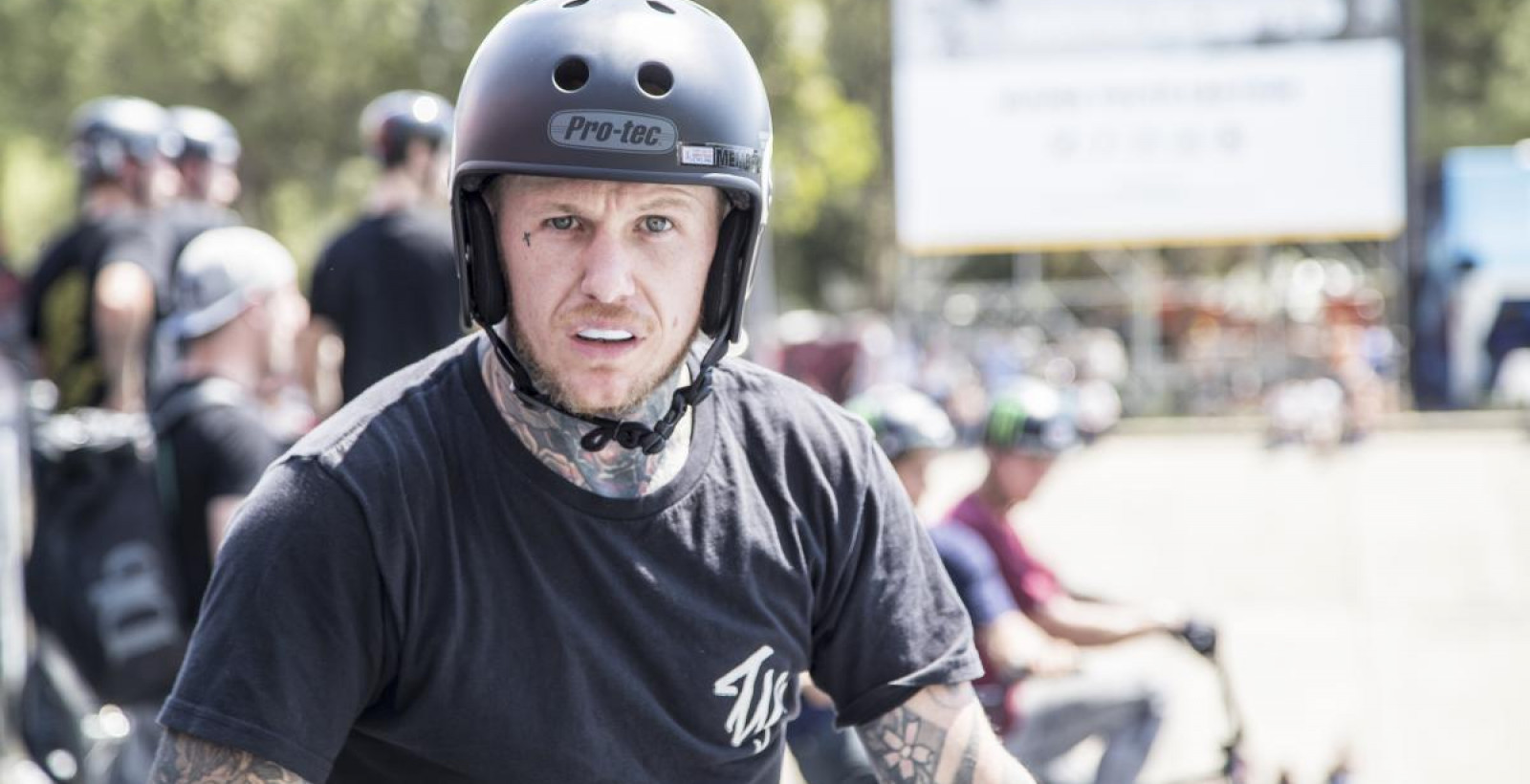 Introducing the Webby Show.  Mark Webb is still shredding, and is one of the most influential riders in BMX today. Riding out of Portsmouth, UK, Webby has been a FISE favourite for years and is always willing to push the boundaries of what's possible on a bike. 
Check out this footage of him on the Spine at FISE World Montpellier 2016, complete with a helmet dedicated to another legend on the list – Dave Mirra.
6. John Tomac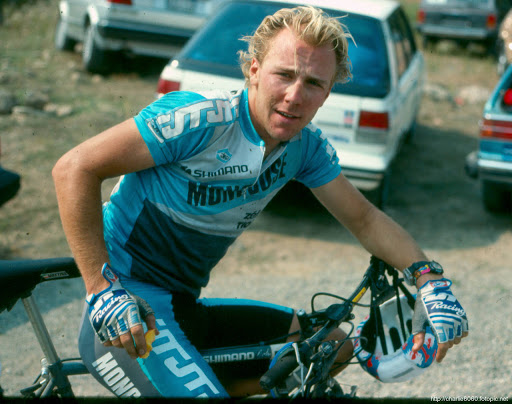 ©RetroBike
Before he turned to MTB, John Tomac was a serious BMX racer.  He began to enter BMX events in and around Michigan in 1975 and continued competing in this discipline into his teenage years racing against Michigan BMX legends Tony Carnes, Mike Chapman and Tim Root. In 1984, at the age of sixteen, Tomac won the National Cruiser Class title with the factory Mongoose team.
5. Dennis McCoy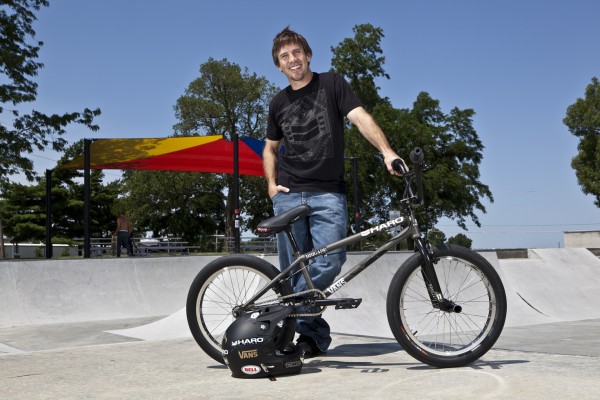 ©BMXUnion
Dennis McCoy is the only rider ever to have a title in Vert, Park, and Flatland in the same year.  That says it all.  He was also a member of the American Freestyle Association along with Mat Hoffman and Dave Mirra.  Dennis is easily one of the most influential riders of all time, and he's still killing it in his 50s!
Instagram
4. Dakota Roche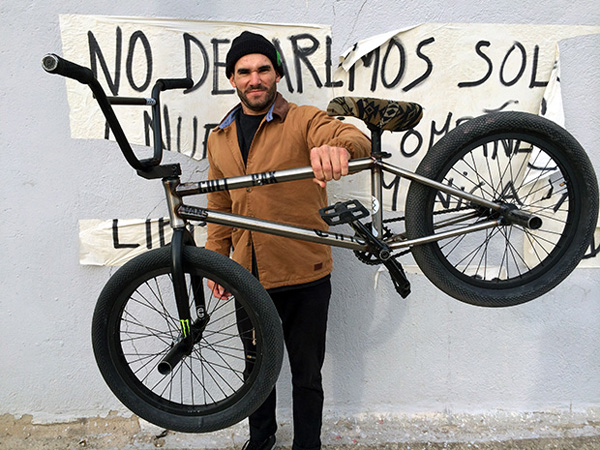 ©BMX Union
Dakota Roche says he prefers filming to contests, that's probably why he's responsible for some of the best BMX films out there.  His consistency saw him nominated as Transworld Ride BMX's Number One Street Rider every year between 2009 and 2013.  Dak is still causing waves in the scene.
3. Tinker Juarez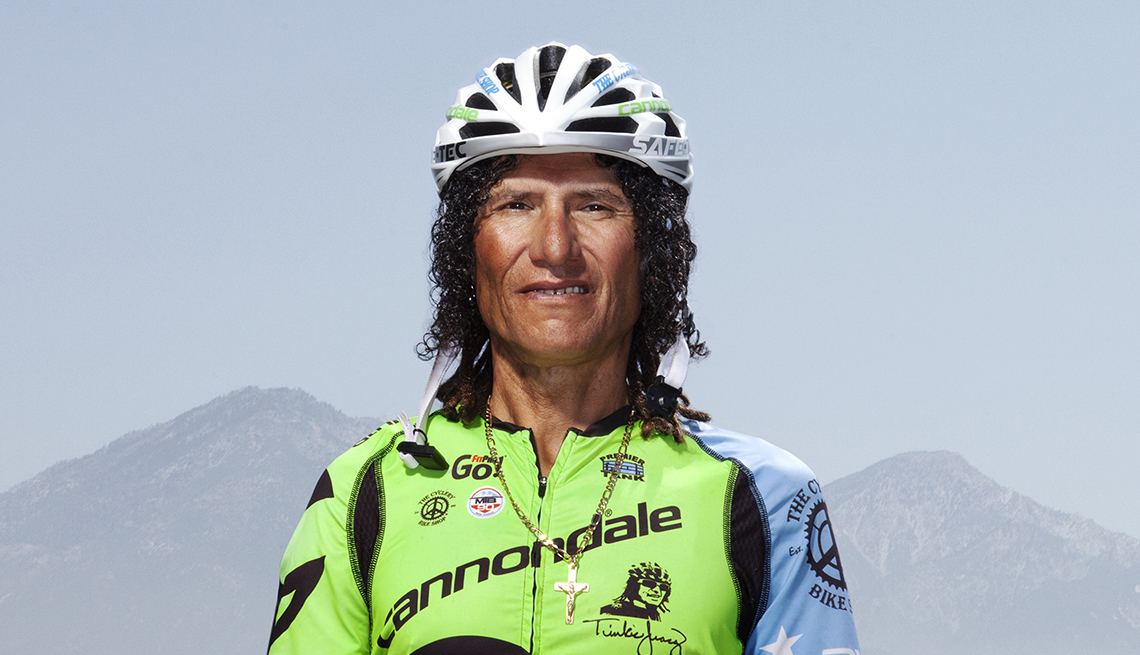 ©AARP
A real old-school legend.  Tinker was born in 1961, and was one of the earliest adopters of Freestyle BMX. In April 1980, Tinker was named the first King of the Skateparks by Bicycle Motocross Action magazine. He even graced the April 1980 cover of the magazine, making it one of the first pure freestyle magazine covers by a BMX magazine. Although no contest was ever held, it was a general declaration for his highly-advanced maneuvers that no one was matching at the time.
2. Ryan Nyquist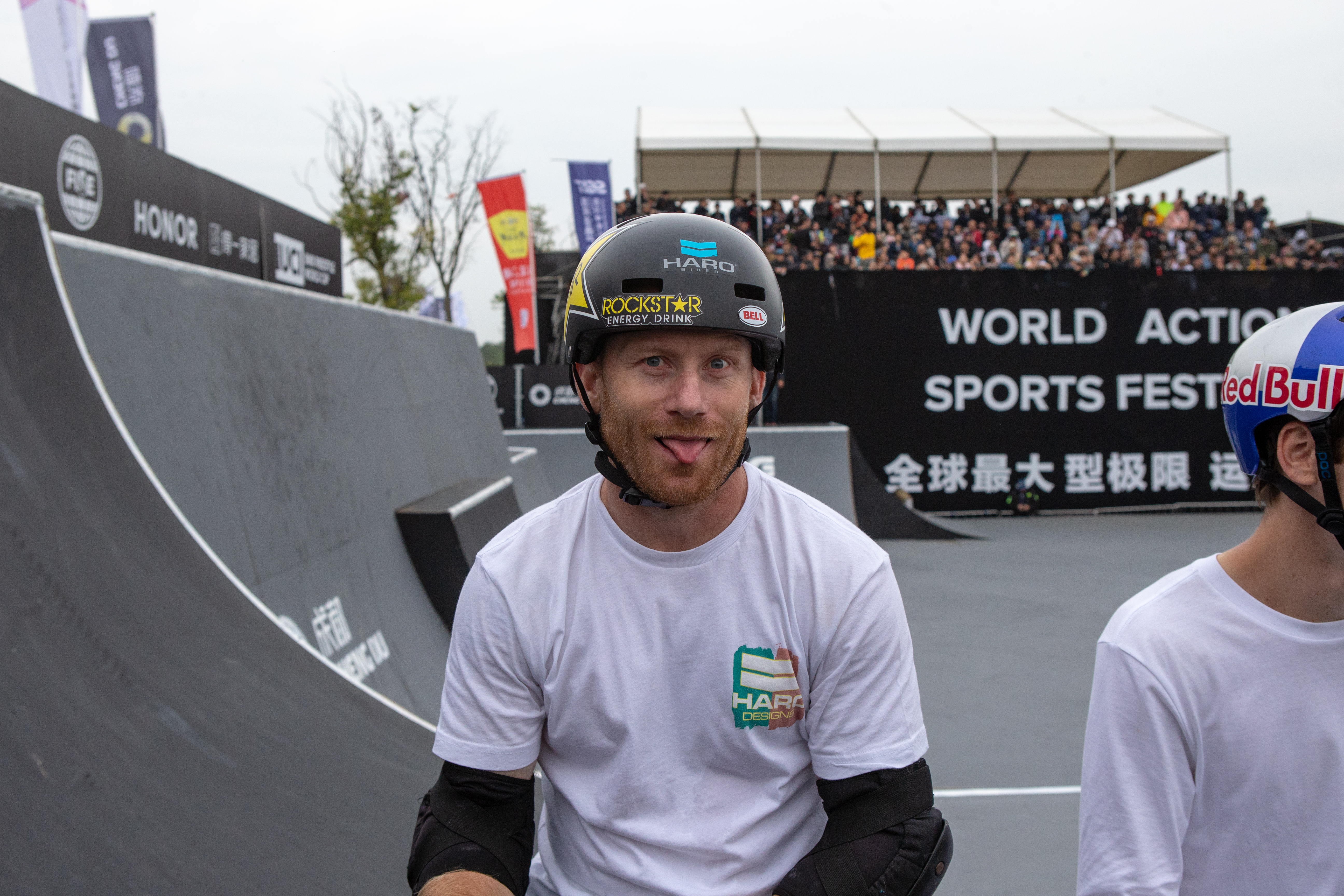 Ryan Nyquist could well be a robot. Pound-for-pound one of the best BMX riders that has ever lived, Nyquist has now turned his hand to MTB Slopestyle, amazingly placing 2nd in last year's FISE World Montpellier competition.  Ryan Nyquist is the perfect example of a rider who made it to the top and stayed there.
1. Mat Hoffman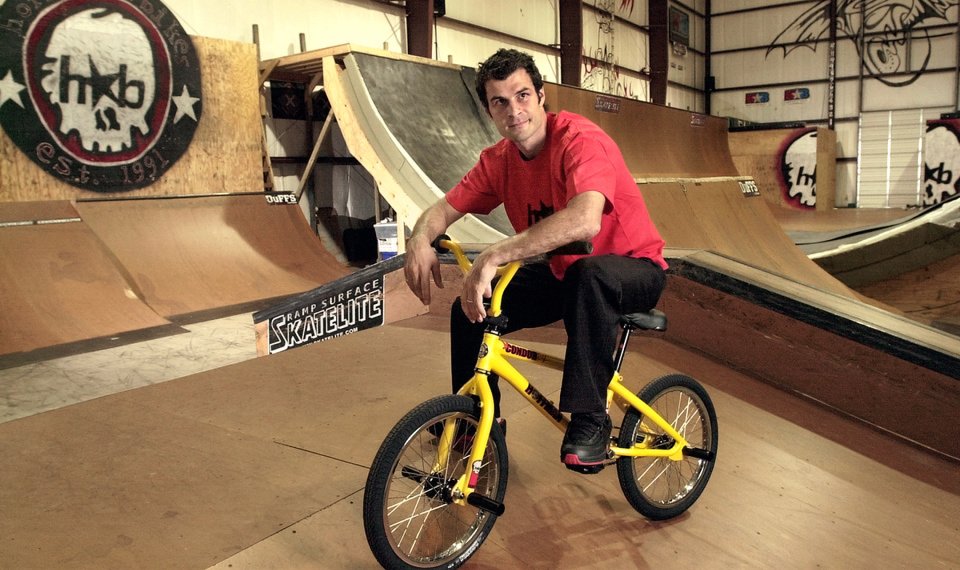 ©The Oklahoman
We can't think of anyone that's done more for BMX in their lifetime than Mat Hoffman.  Even people who don't know BMX recognise the name. Mat is a 10-time World Vert Champion and six time X Games Medalist, credited for inventing over a 100 tricks, the first to land a 900, and then a no handed 900.
Hoffman even has the Guinness Book of World Records highest air achieved on a BMX bike over a 24-foot quarter pipe. In 2002, Hoffman was awarded the ESPN Action Sports Lifetime Achievement Award.  Not many riders have video games named after them…
You'll be able to see some of these legends this year FISE World Montpellier 2017…
Follow us on social for all the latest news and updates:
Facebook: fise.officiel
Instagram: @fiseworld
Twitter: @fiseworld
Snapchat: @fiseworldseries