EVERYDAY IT'S SHOVELING | FISE Up June
FISE UP JUNE
EVERYDAY IT'S SHOVELING 
SHAWN SHIMKETS INTERVIEW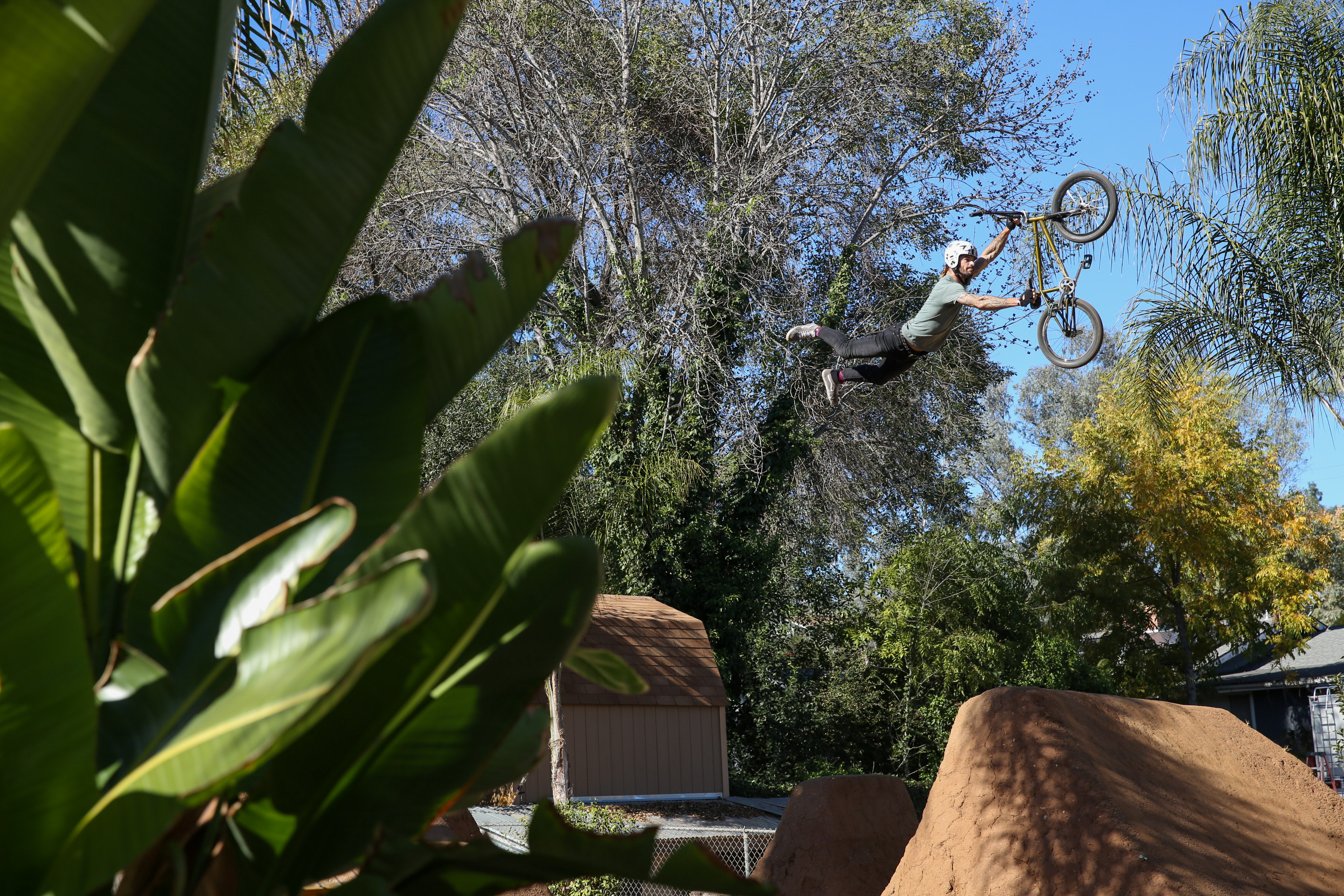 Interview : Ben
Pics : Pat Kempany 
Videos : Dan Coronado
How many of us have had this journey, discovering BMX via X GAMES or FISE at the end of the last millennium, then over time we have become find out about  and belong in the culture, through bibles such as Props and Road Fools. In 1998 Shawn Shimkets saw this memorable trail running sequence at the foot of legend Tim Fuzzy Hall's house, featuring a young mike aitken... 25 years later he is sitting in the middle of his californian Zen garden telling us about it in a few well-inspired words his journey to these palm trees. Thank you for accepting the visit and especially for the inspiration. Life is a shovel, right ?
Background : 21 years of BMX, Aircraft mechanic.
Growing up Location and local trail :  Pittsburgh, Louisiana Trails
Favorite rider growing up:  Mike Aitken
Favorite rider these days : Honestly, if I'm looking to get pumped to ride, I still pull up Mike Aitken's Anthem Part.  Or the Demolition NE trails trip vid.  Doyle, Enarson, Fox, Hucker, there are so many stylish killers in that part with the amazing soundtrack, absolute masterpiece.
What made you want to have your own trail in your garden ?
Every other place I've dug since I was 13 it was a collaboration on what got built.  Having my own spot allowed me to build things exactly how I wanted to without having to compromise with anyone else.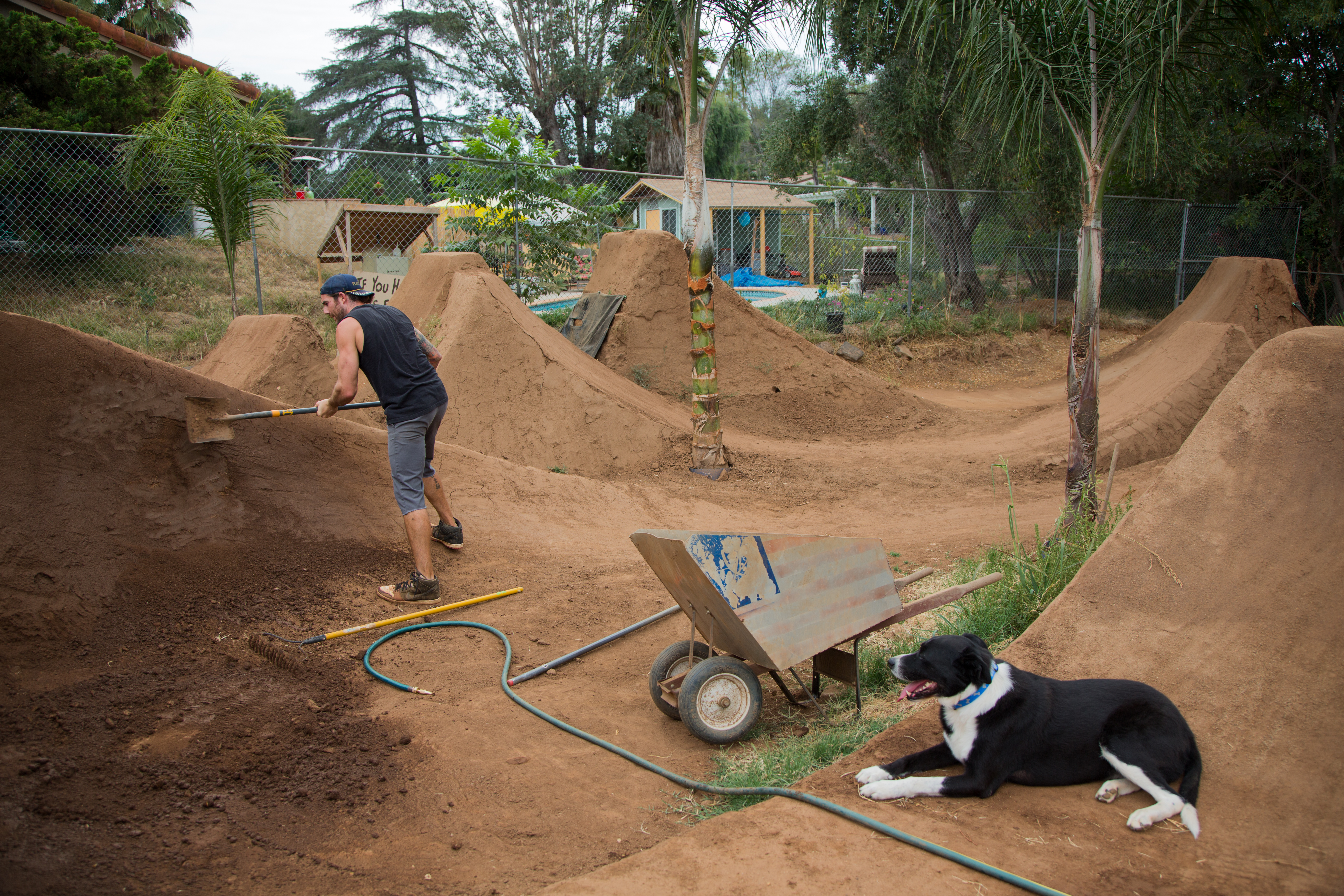 Tell us how how did you manage to create such a paradise, we want to know the whole process including how you may had to convince a lady to use that much of space ?
There was no convincing necessary, my ex-wife was super cool with me turning the entire yard into what I love.  She spent many hours back there digging with me as well, and was very supportive of the process.  I had initially only planned to do one line along the perimeter of the yard.  When that was finished I saw a good spot for a hip, then a transfer, and that vision just kept growing until I reached a point where I literally cant fit anything else at this point.
Have you been inspired by any other backyard trail or trails you had seen before ?
The first time I ever saw a backyard setup was Fuzzy's back in the day.  I would see videos of the sessions that went down there and always thought it would be so rad to walk out the back door and have trails to ride.

How long did it take you to have the place looking so dialed now ?
I didn't break ground until after a year of getting settled in, and had the perimeter line running within a few months.  It was probably 2 years until most of the yard had jumps in it, and probably 5-7 years until the palm trees were well established and lips/landings and berms were crammed into every nook and cranny.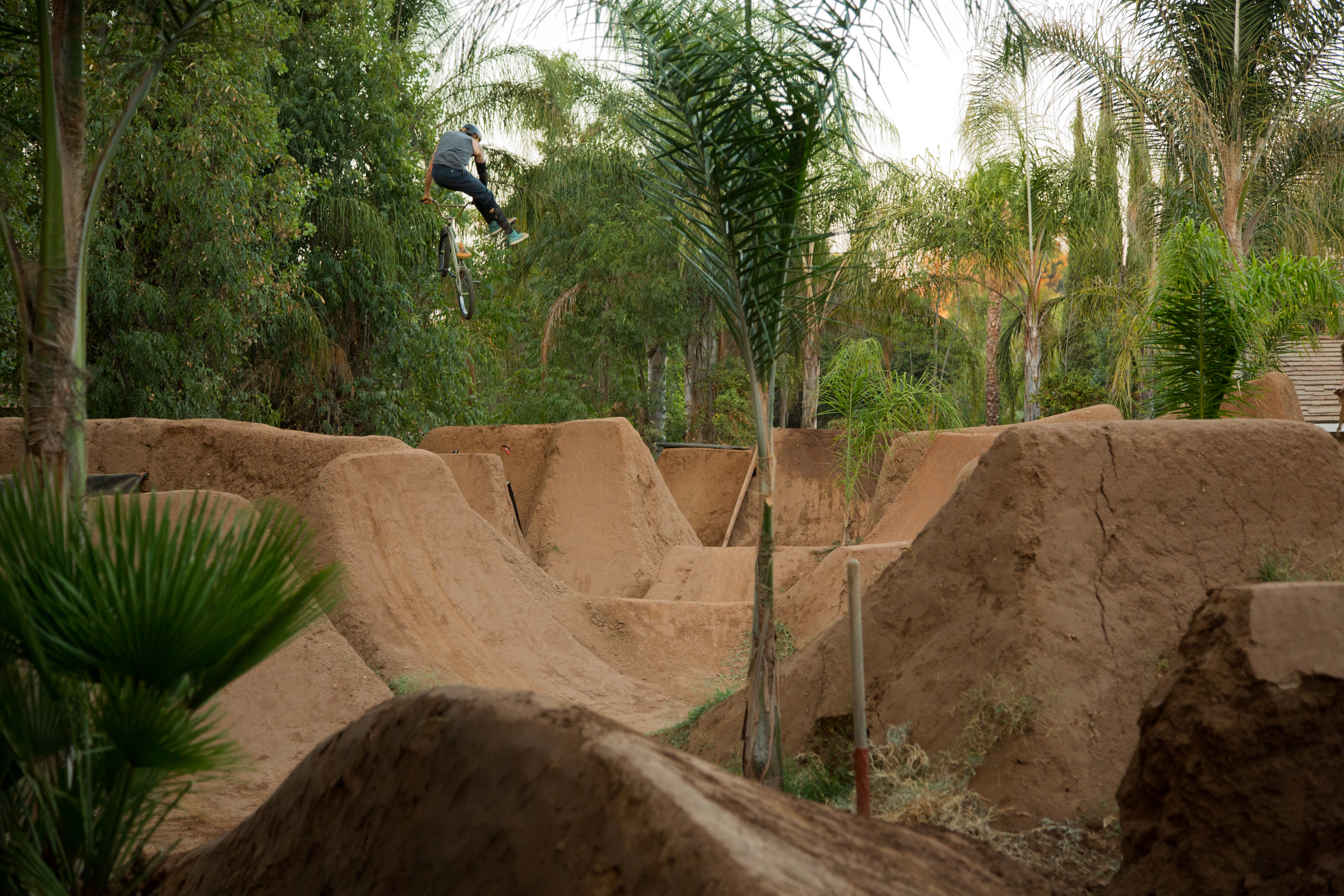 Did you slowly make it bigger and bigger and take more space ? Any chance of expansion or you are cool with what you have now? 

The jumps were initially a little shorter and more mellow, which was fun and more of what I was used to growing up in PA.  After riding wetlands where everything was much taller and steeper, I realized that was the best way to get more air time back there with my limited space, so I stacked at least 2 feet on top of every lip and landing and it made the yard a lot more fun.
What does the neighbor say about that?

I had one code enforcement complaint at the beginning which was very stressful and cost me a lot of money, but they ultimately approved everything I had back there with a few modifications.  I've been cool with all of the neighbors over the past several years.
How is the flow of the trail/spot ; it looks tight ?
It looks much tighter than it is.  My bike is a custom 22" wheeled bike with a 24" top tube so its longer than anything out there.  I always make sure that my bike has a full length of flat between the trannies of the lips and landings.  Its definitely not as spacious as the stuff in PA I grew up riding, but for a backyard spot, it works really well.  I've had a few people mention "it looks so tight in pictures, but it definitely doesnt feel that way". There arent many turn offs however, so I always highly recommend that people have brakes riding back there.

Any advice for someone who would dream about having a place like that?

Work hard.  I didnt have much growing up and I never in a million years thought that I would even visit southern California, let alone own a house here.  Truth is, I would have never been able to afford this place if I hadn't been deployed to Iraq twice and invested the money that I made over there, and been lucky enough to live free of charge on a horse property for 2 years thanks to a gig my ex-wife had that allowed me to build my savings account.  If you want something bad enough, you'll get it, just don't quit.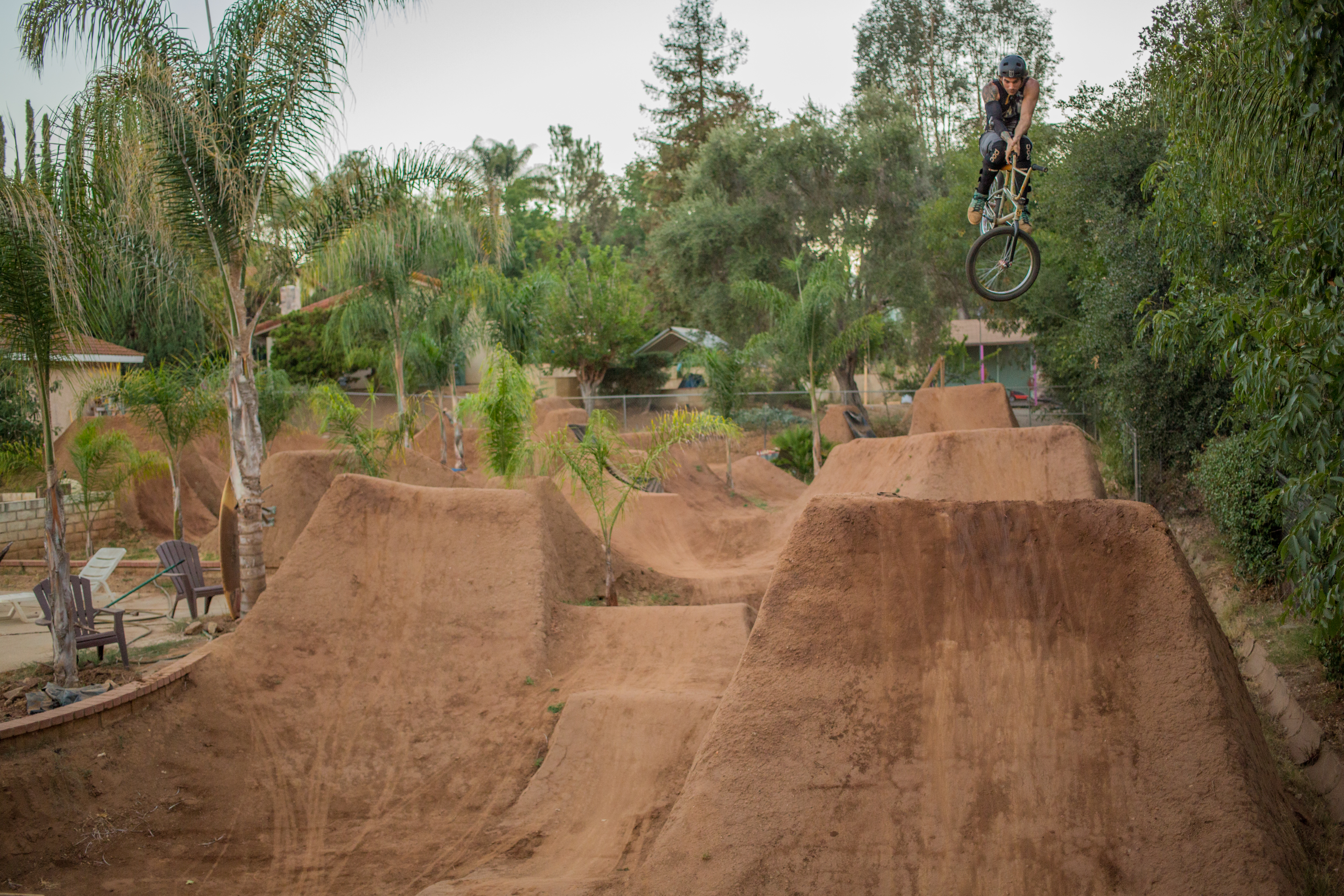 Any Thanks ?
Huge thanks to everyone out there that has ever picked up a shovel.  The trail community is such an amazing core group of people.  I've been welcomed into so many spots all over the country, given meals, beers, places to crash, etc.  I've had people here from all over the world simply because they share the same passion of playing in the dirt and riding little kids bikes.  I would have never guessed that riding a bike could bring me so many years of joy or introduce me to so many truly amazing human beings.  There aren't words to describe my level of gratitude.