Pro BMX Street Riders take over the streets of Glasgow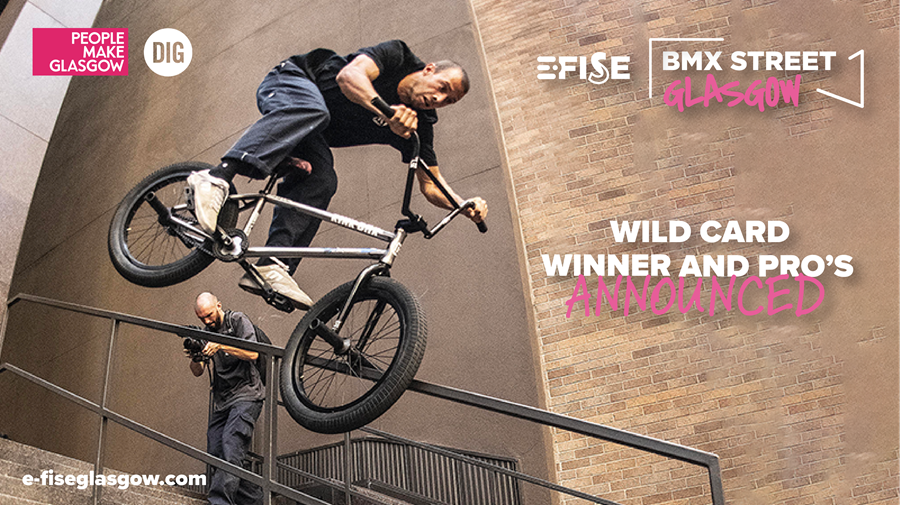 19- 26 JULY!
We've partnered with Glasgow Life and DIG BMX to bring you a brand new video contest, E-FISE BMX Street Glasgow.
We've invited some of the world's best BMX street riders to film their best 90 second video in the streets of this famous city. 
Filming starts today and you can follow all the action from the shoot on FISE social media channels so make sure to stay tuned!
Find out more there  👉🏽 https://e-fiseglasgow.com/
Follow the action  👉🏽 https://www.instagram.com/fiseworld/