TOP 10 HURRICANE PUMPTRACKS | FISE Up Octobre
This month we are doing like a family promo, there is so much to be proud of these former bmxers who have done so much for the discipline, digging on mythical trails, organizing or shaping dirt comp and who now create playful pumptracks all over France. Beyond the track for kids or riding veterans, these waves made in Hurricane tracks are indeed more and more exciting and just fun to ride. The proof here with some nice examples.
BAILLARGUES (34)
Because there is a lot to do on this pumptrack including a quite enjoyable round wall ride; an ideal spot also because it is close to the new FISE type of park and a small concrete bowl.

Maxime Bringer / photo : Olivier Weidemann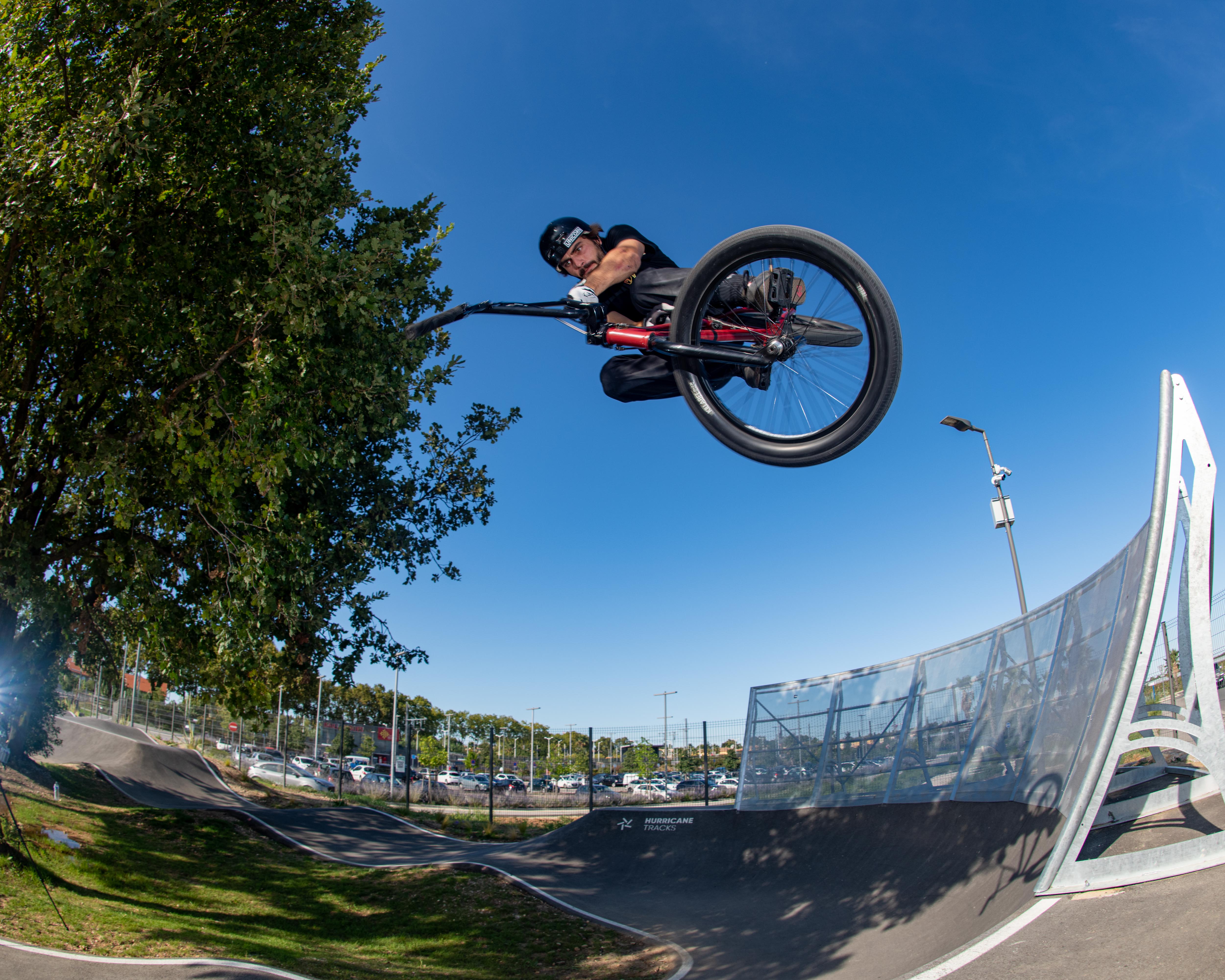 PEYNIER (13)
Because next to this pair of glasses stands the legendary Peynier trail which has made the mutual reputation of Alex Dropsy and many Hurricane track shapers. Take care if you go there, ok ?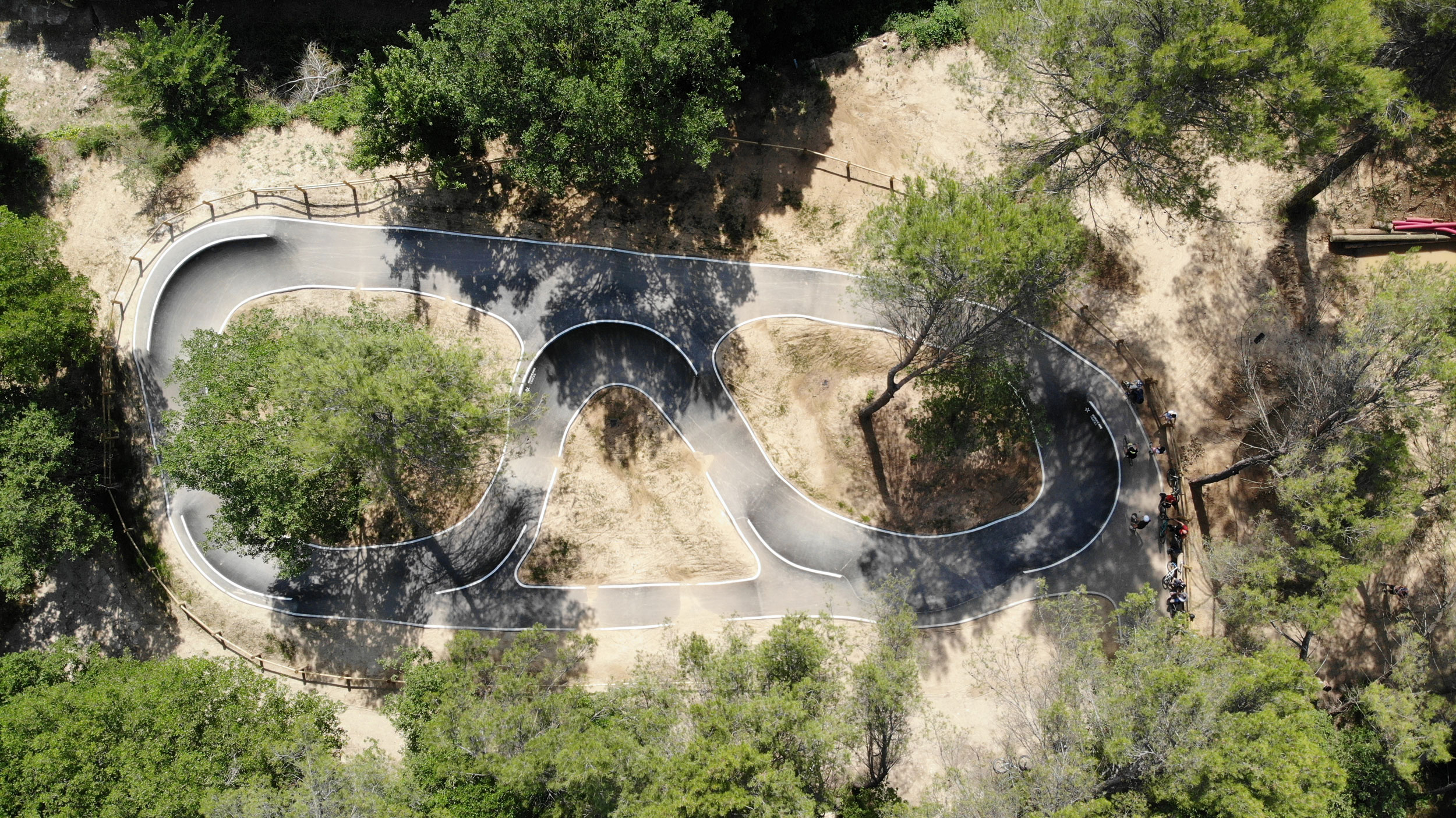 SAINTE MARIE LA MER (66)
Because it is quite luxurious to follow your manual tour by crossing the parking lot before ending up in the sand and diving in the sea water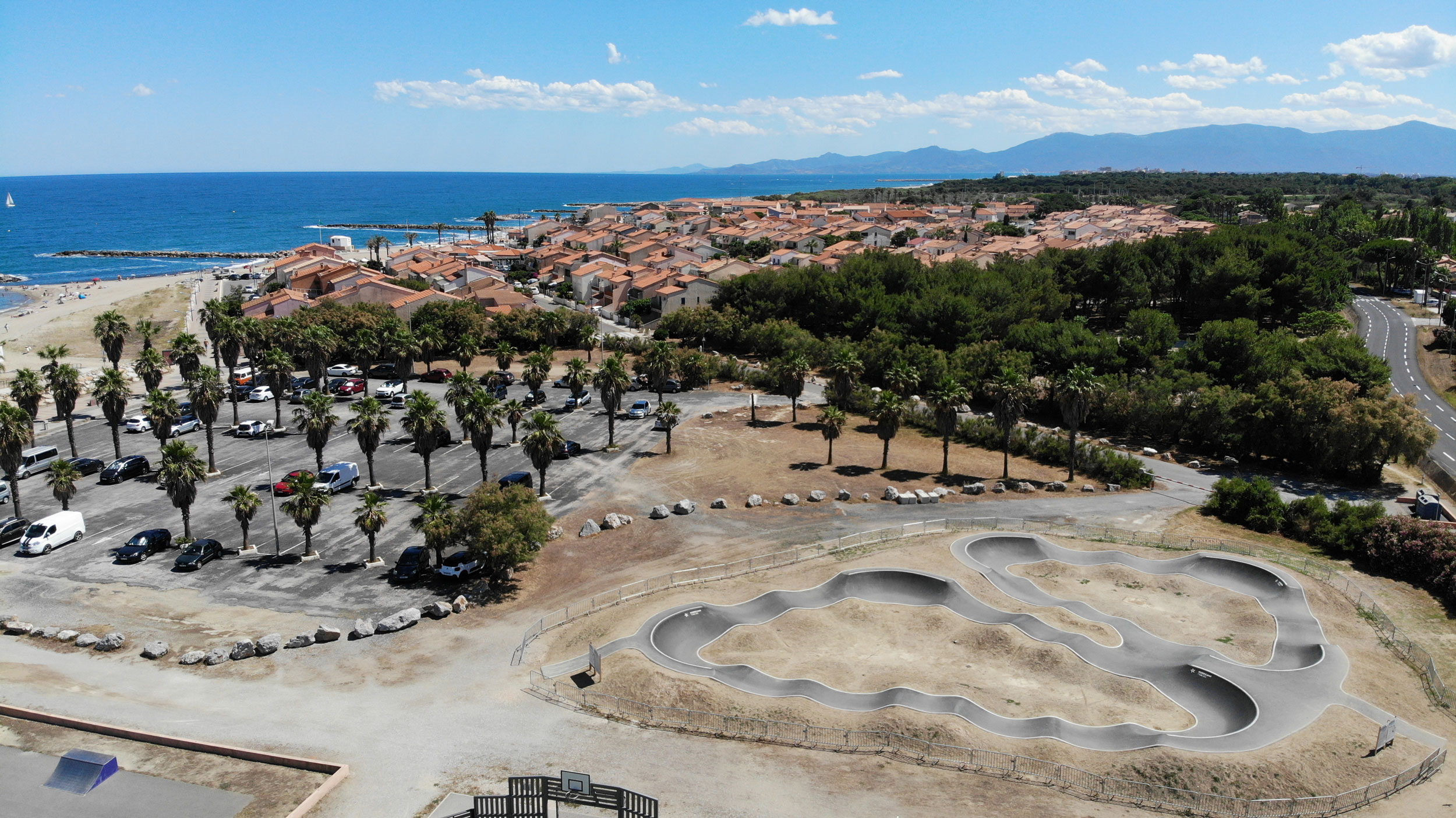 LES ARCS SUR ARGENS (83)
Because a pump track can also be used to practice your tech combos when you consider these platforms as something else than fly outs. Jumping everything? That's the idea too.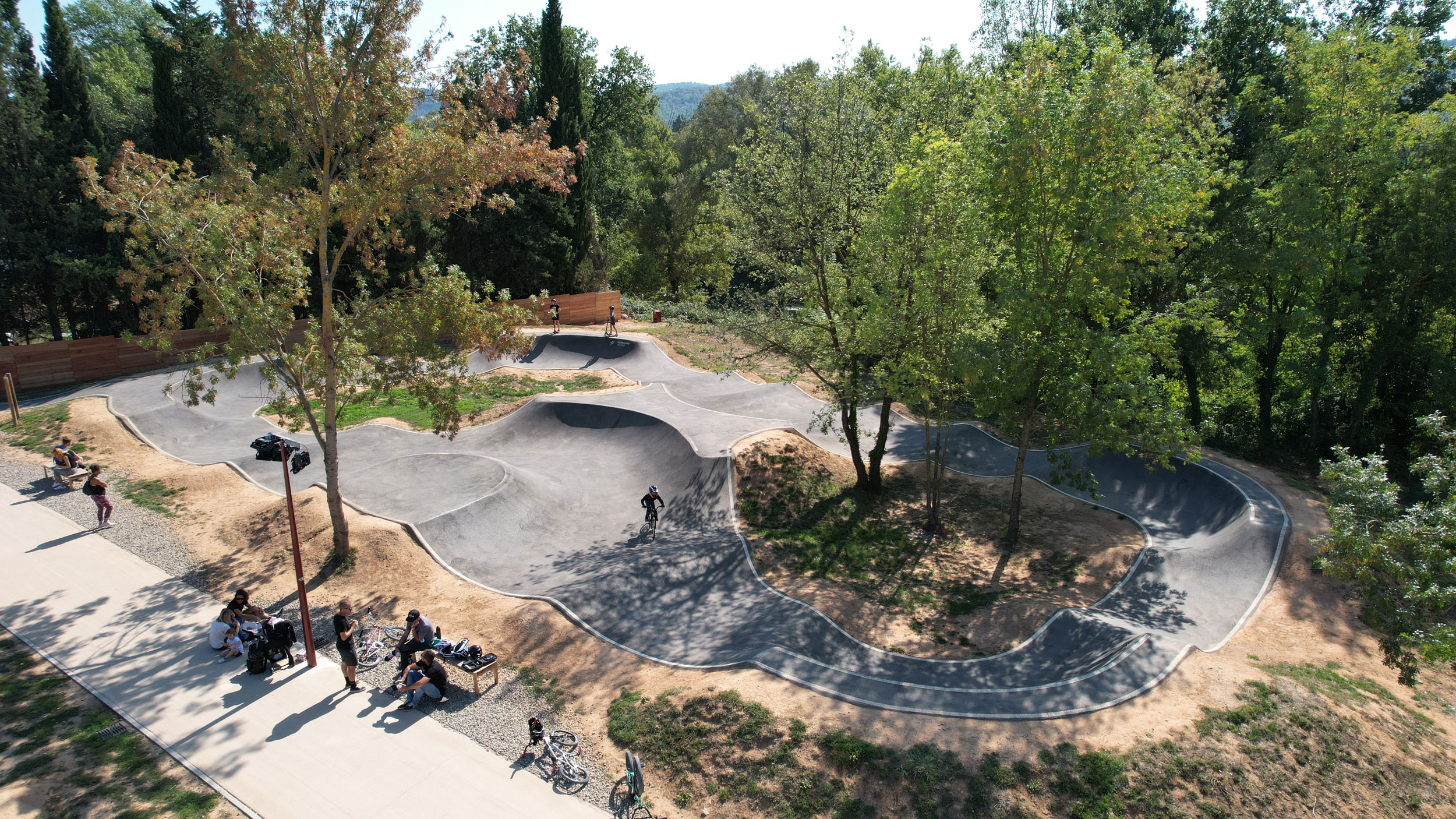 LE BARCARÈS (66)
Because the cardio should not be neglected and this serpentine is very long and very demanding; at the passage of the central "nipple" it will be time to decide if you are going for a 2nd round.

Pablo Gutierrez et Estelle Mazel / photo : Olivier Weidemann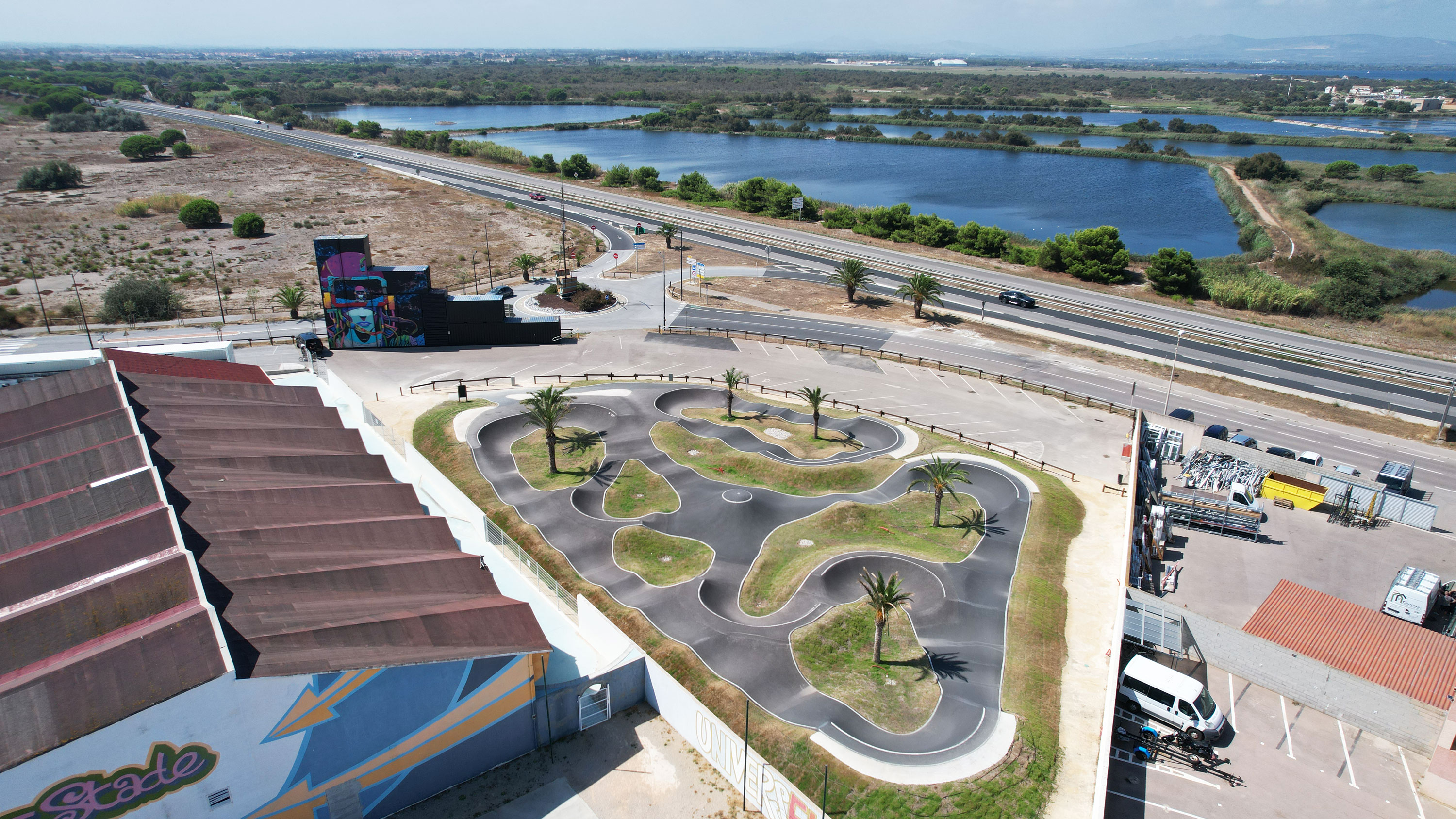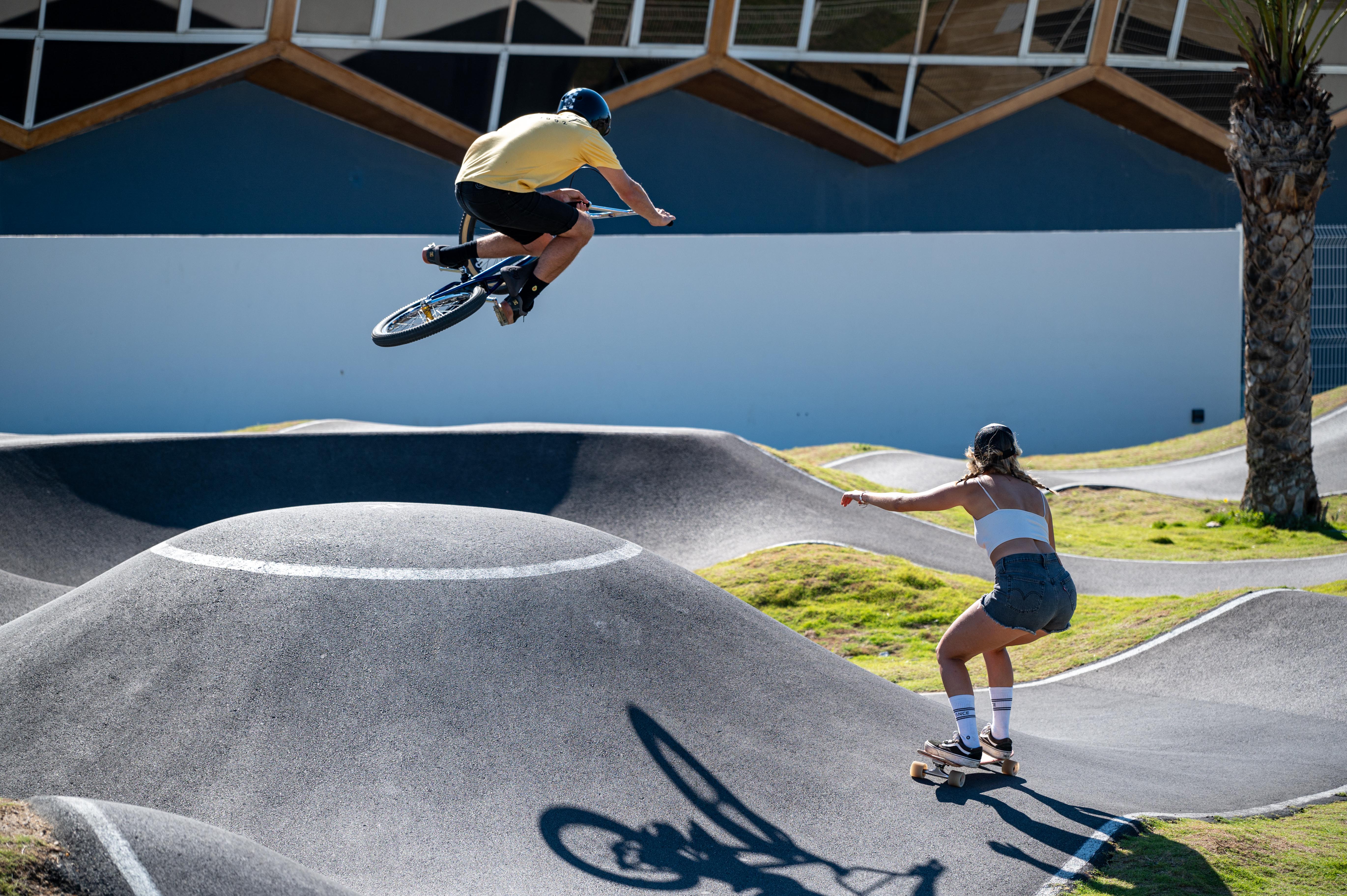 AGEN (47)
Because we must pay tribute to all these cities that are equipped with skateparks and pumptracks. It feels great to see these pretty carousel rising next to classic sports fields.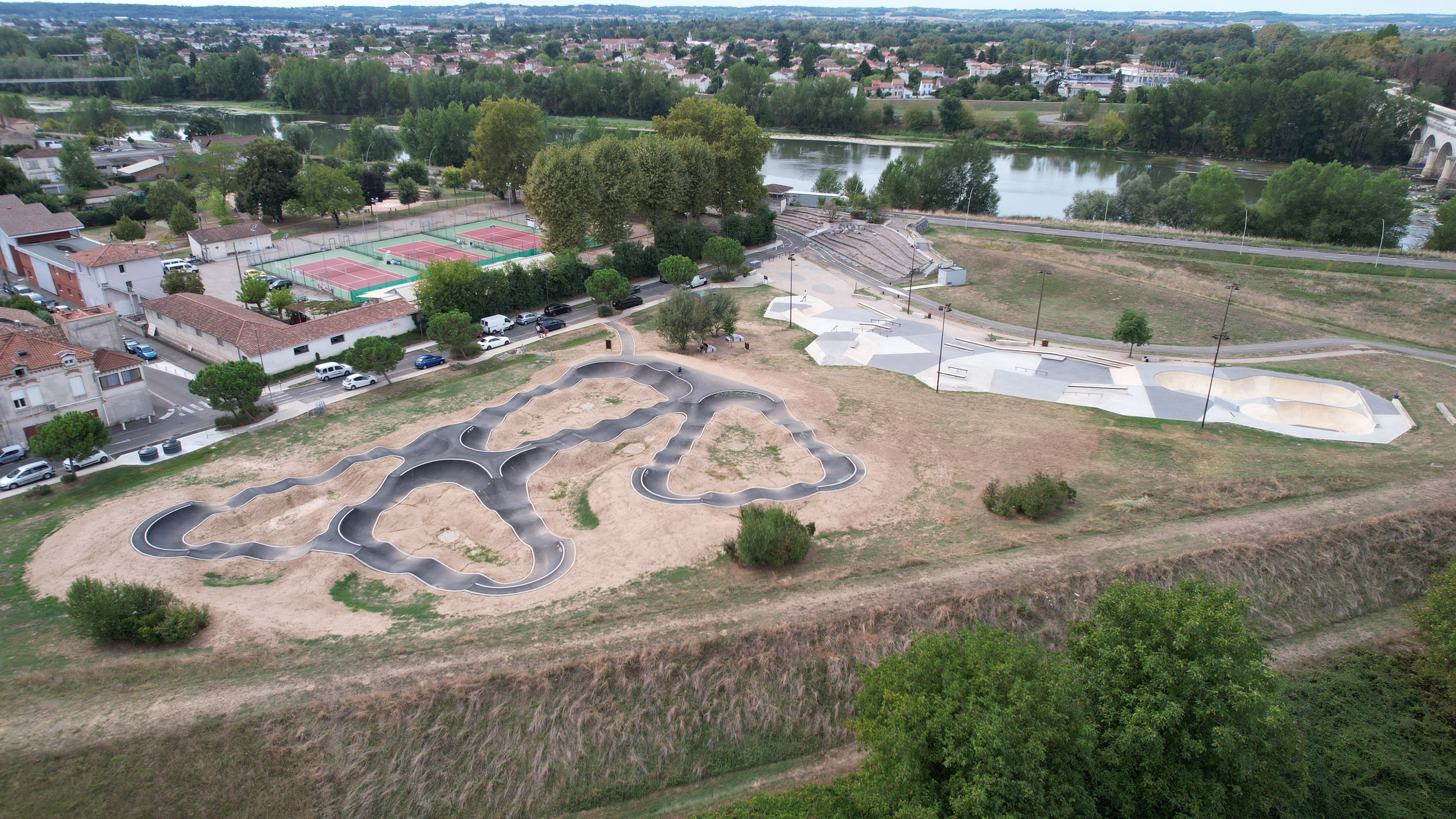 CONDOM (32)
Because pumptrack is a discipline combining pleasure (a jump between two bends for example) and safety (rare are serious falls) and that seen from the sky it looks like the head... of a ghost.
LAGNES (84)
Because the aliens are still trying to understand what we are trying to tell them with these geometric and disturbing shapes... while the earth locals continue to look for the emergency exit..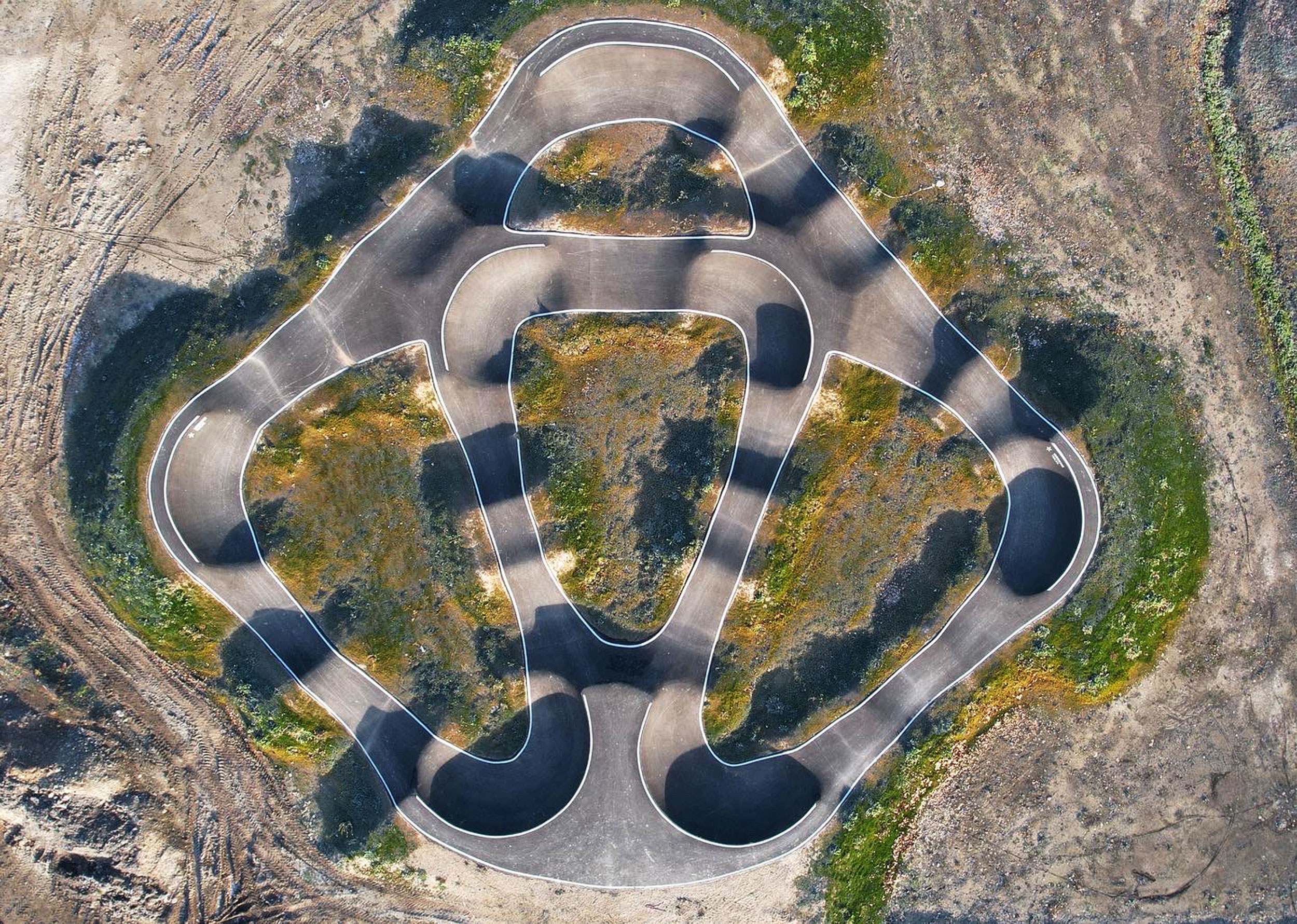 LES ANGLES (66)
Because there is nothing like oxygen for the legs and for the mind...and for the dh season preparation ? It seems that a lap at 1600 meters of altitude counts double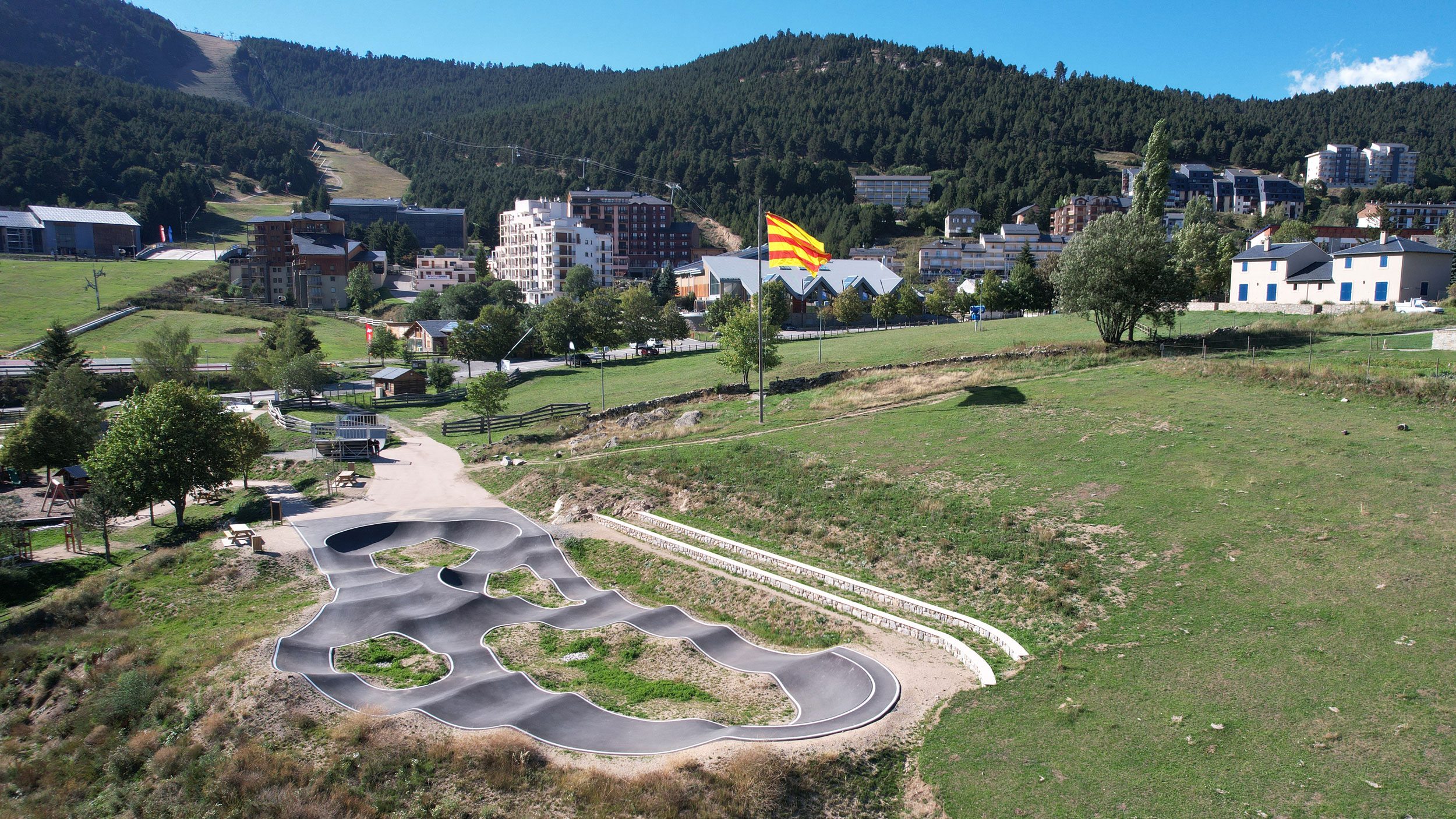 POURRIÈRES (13)
Because with this jumping line we are getting close to the feeling of trail riding, not surprising when we know that the guys behind hurricane tracks come from this meritorious discipline of bmx.
Tchouchou / Photo : Steven Rochat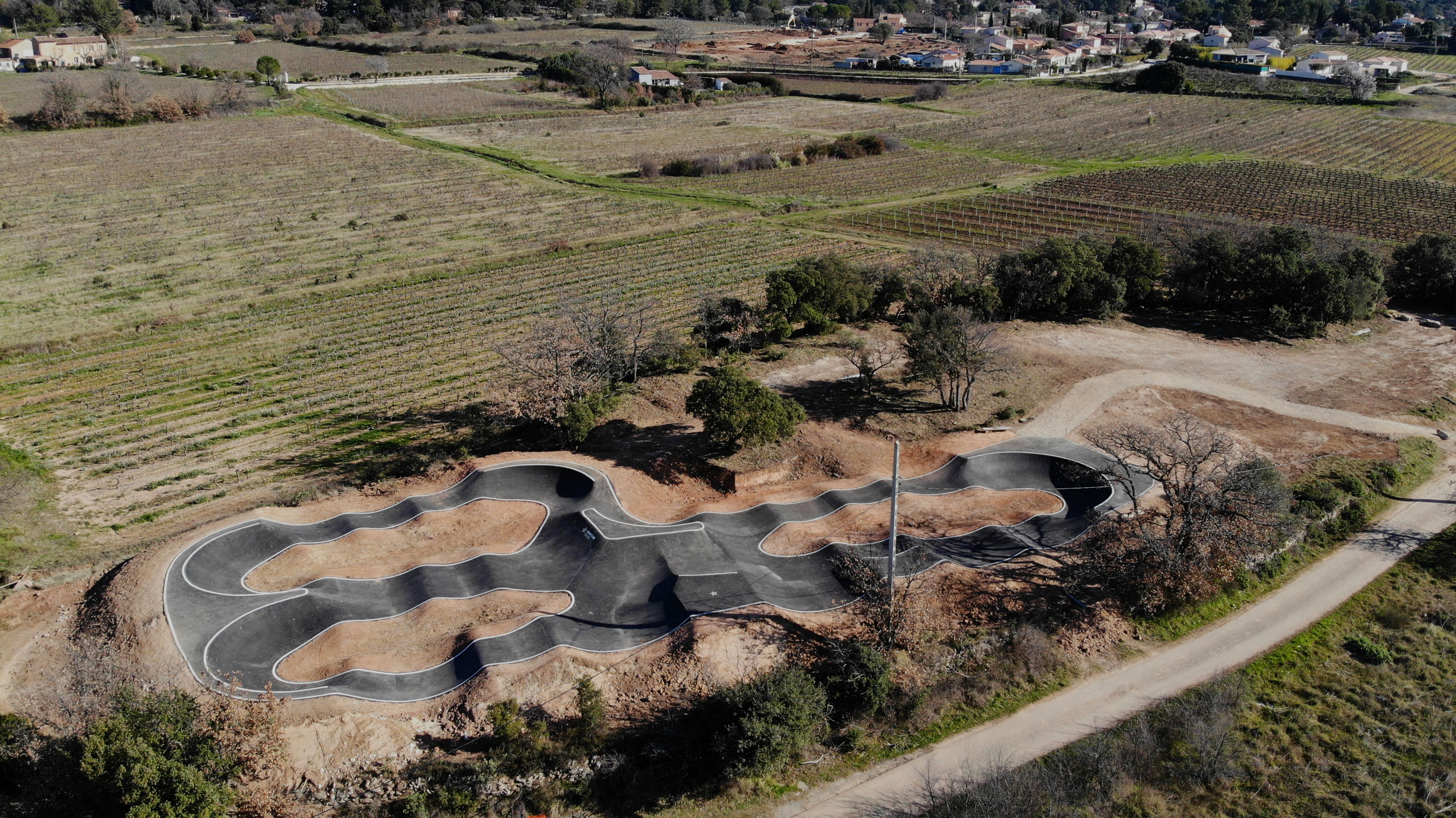 More pumptracks HERE