VERIF LA STREET | FISE Up March
FISE UP MARS
VERIF LA STREET
Ladies on wheels
We know Barcelona, we know pink flamingos, we know scooter, inline skating too… but assembling all these great elements in a single trip led by 4 brilliant and super-motivated young ladies is unheard of! We had the pleasure of following this "Vérif la street" project from the start and we were amazed by the end result; a short film to see on our youtube channel, selected for the festival "sportswomen in lights" and which we hope will bring other trips. Well done to Mia Catalano, Carla Pasquinelli, Armelle Tisler and Joséphine Zgorski; they add here some trip memories.
Présentation croisée :
Presentation on each other :
Armelle on Carla: Carla is a gifted, spontaneous and funny girl, on the other hand she needs to review her sense of direction

Carla on Mia: Mia is a sweet, smiling girl who never takes the lead.

Joséphine on Armelle: Armelle is a girl who knows what she wants, she is
a go-getter in all situations.

Mia on Josephine: Josephine is a perfectionist and very conscientious and she has a big heart.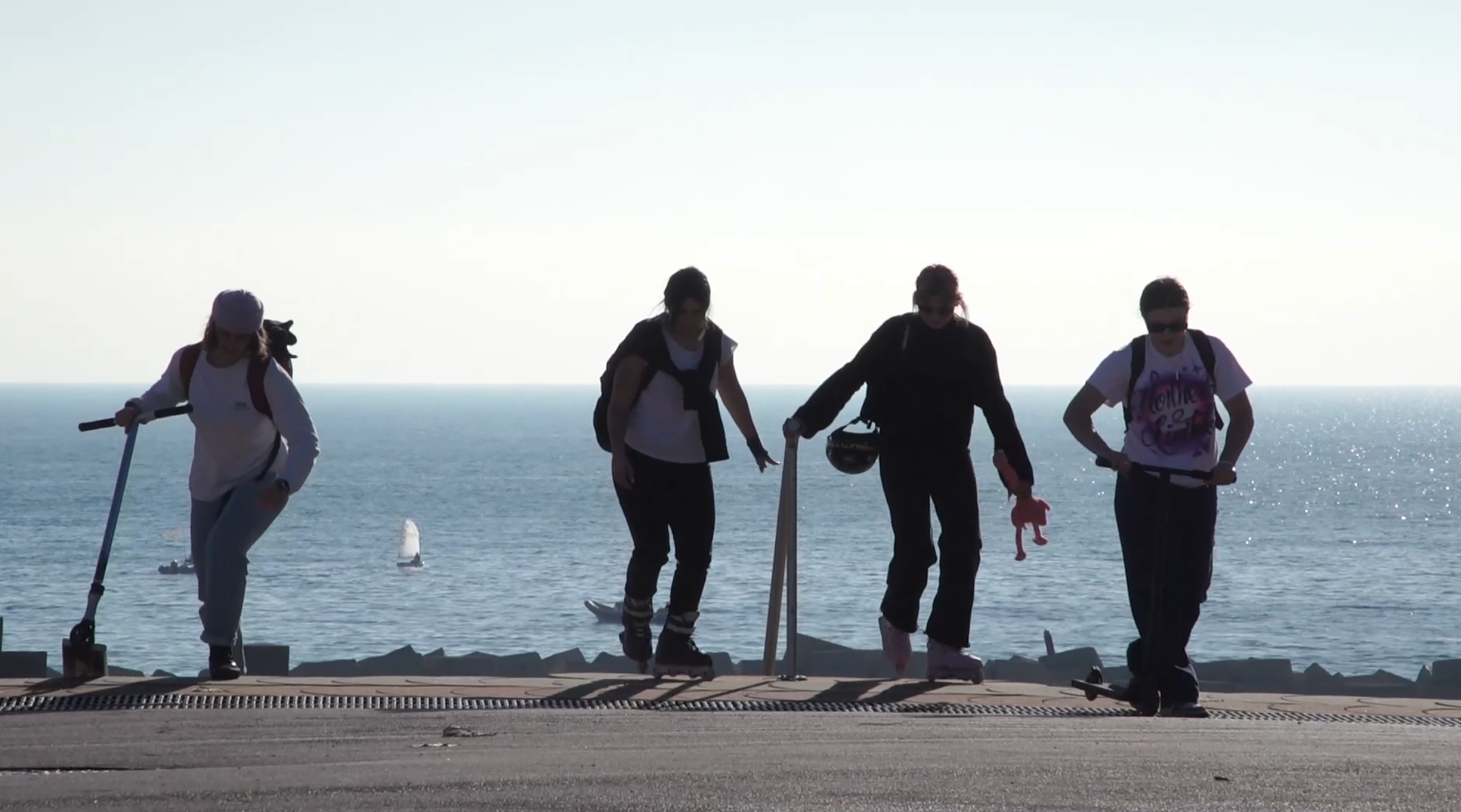 The trick you are most proud of :
Josephine: Feebzer on the 11-step rail
Carla: Top acid on the 11-step rail
Mia: Front Bri on the gap at MACBA
Armelle: Disaster backfull torque sur le ledge a magic Badalona 
The worst fall :
Joséphine: Throw her trot 10 meters further extra roll after a test on a rail
Carla: Sun to soul on a flat rail extra wrist landing
Mia: Gap in a stretched adductor supplement curve
Armelle : Backfull torque 540 out rail supplement in the dimensions
A clip to film for your next visit:
Josephine : Flair on the sea wall
Carla: downhill rail 15 steps in Badalona that we did not have time to do
Mia : Gap finger whip at MACBA
Armelle : taking my revenge on the rail 11 steps she didn't have the courage to do
A random story
There were so many good stories during this week, but the most memorable was this one. The second evening Armelle had prepared a noodle soup, we sit on our terrace to eat and on this terrace there was a window from our neighbors wich they opened then try to start a discussion with he asks us what our name is Carla answers, Joséphine answers, Armelle answers and then one of the neighbors shouts "not possible, my name is Armelle too! with a dubious accent, he didn't speak French well. At that time it was the biggest laugh we had, the probability of being called Armelle is so low, we laughed so much that we told this anecdote all week.
I imagine that you easily share the same spots between inline skates and scooters, right?
According to the preferences of each one, the spots vary, nevertheless we can easily all take the same spots. The only difference is on the glide. The trots are made of metal and the rollers are made of plastic, which means that you slide less well on rollerblades. When we arrived at a spot and we all wanted to take it, the trots first took the spot and once it was validated, the skates waxed it, and took the spot in turn.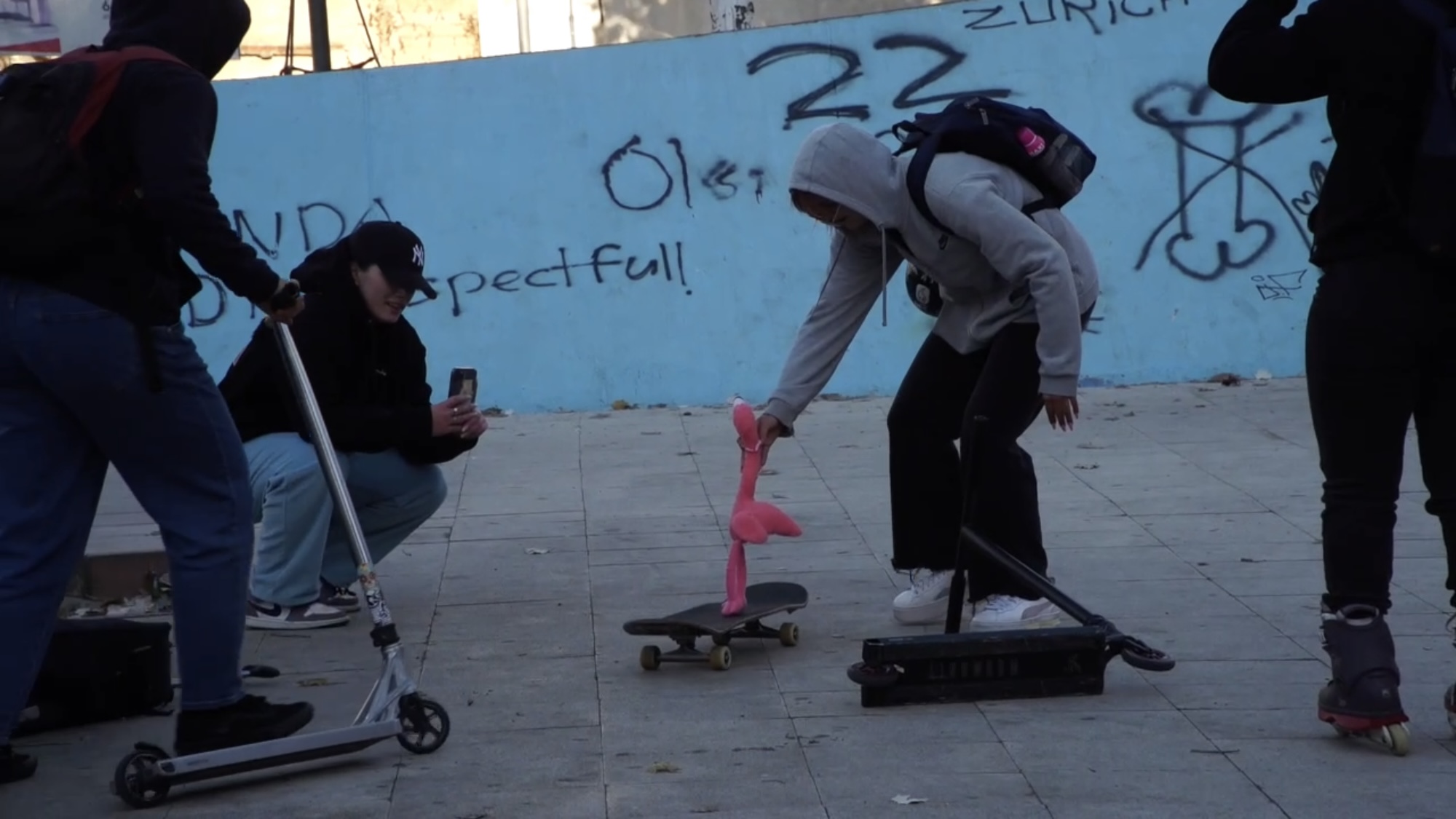 So, Vérif la street, is it the start of a crew, the first in a series of future joint trips?
This first trip was an opportunity to develop the feminine image of our sports and we realized that our team was very solid. We get along very well, we laugh, we push each other up and we have the same goals, so yes, we hope that there will be other editions and that the project will grow. Why not add BMX or skateboarding!?. This first project allowed us to see that it was possible so we hope it will be the first of a long series.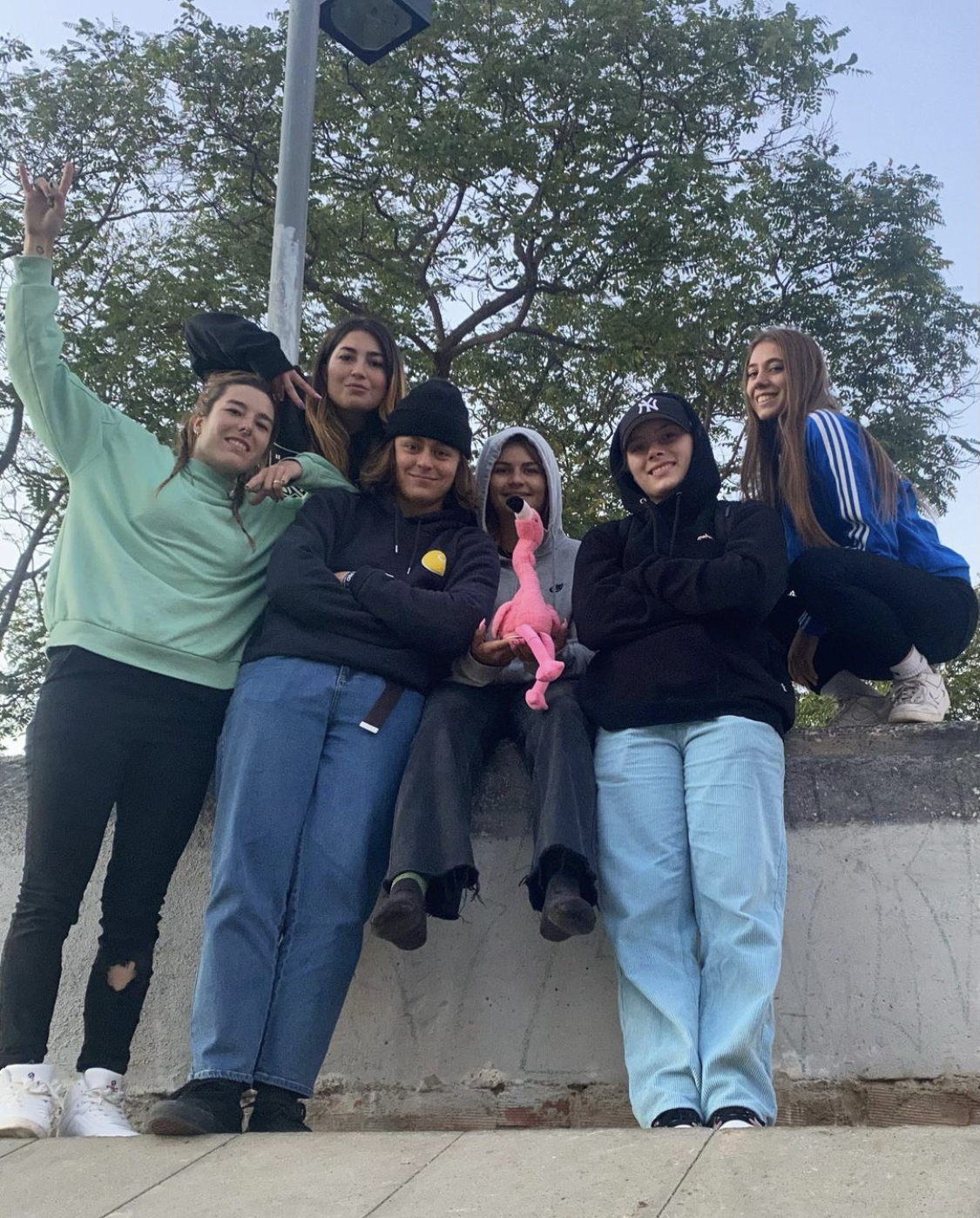 Thanks
We would like to thank FISE for their trust and the digital release of our video. We would also like to thank ETHIC and Dissidence Bar Barcelona and Thirteen Mafia for their trust. We would also like to thank Mery Munoz and Carla Martin for sharing a day with us, as well as the Alice Milliat Foundation for the opportunity to present our film at the "Sportswomen in Light" festival.