G-SHOCK 21 Seconds Contest is Now Open!
If you love to skate and want to share your best line with the world for the chance to win cash and prizes this contest is for you. All you need to do is film a video of your best line in #21seconds and share it on your instagram. Each line submitted will be reviewed by our expert panel of judges and there's a special prize on offer for the Fans Favorite Lines. 
The competition is open to any skater from anywhere in the world and it is super easy.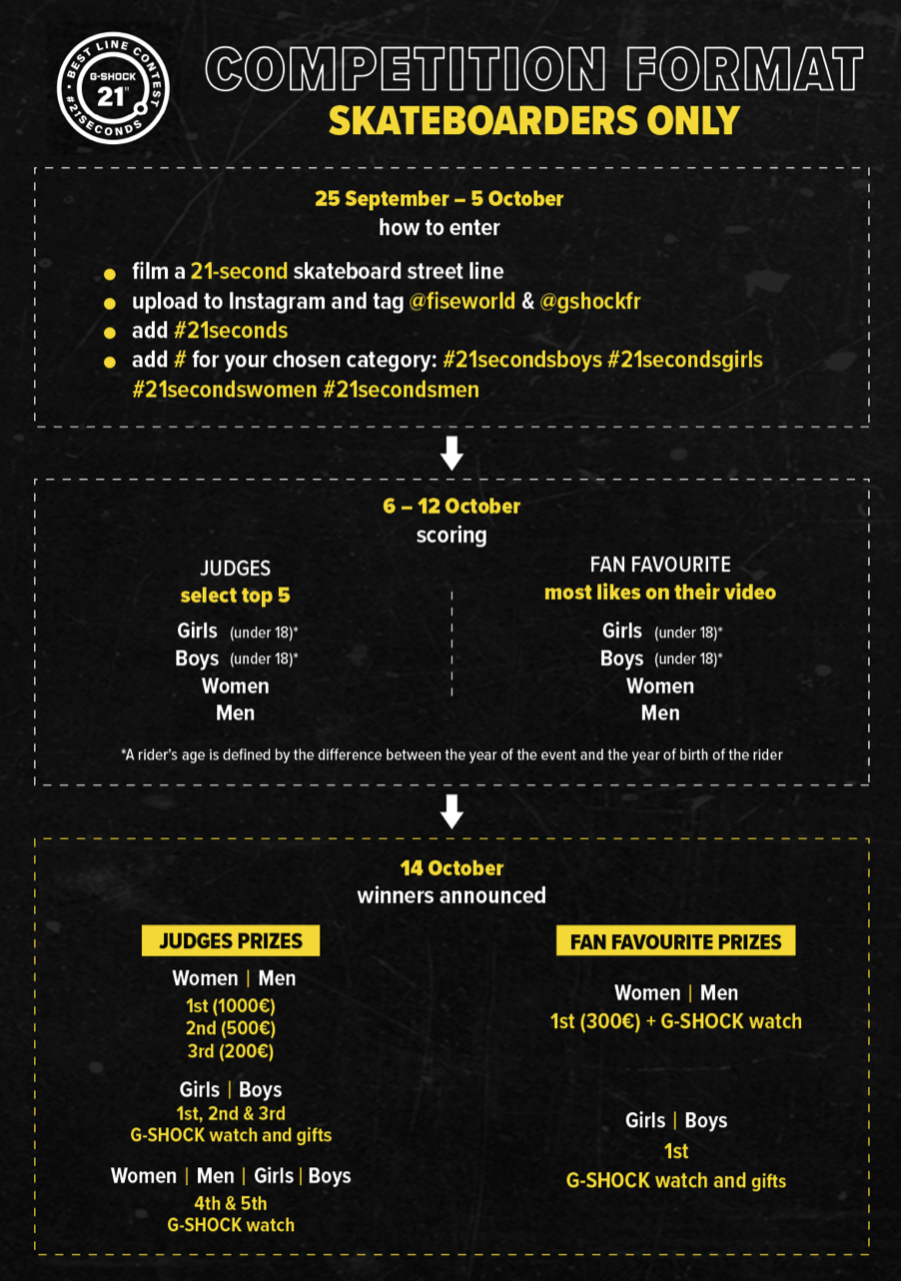 Localisation
Montpellier, France