FISE UP JUNE 2021 
Bmx pictures : Ben Géa
Pictures and et text : Benjamin Bello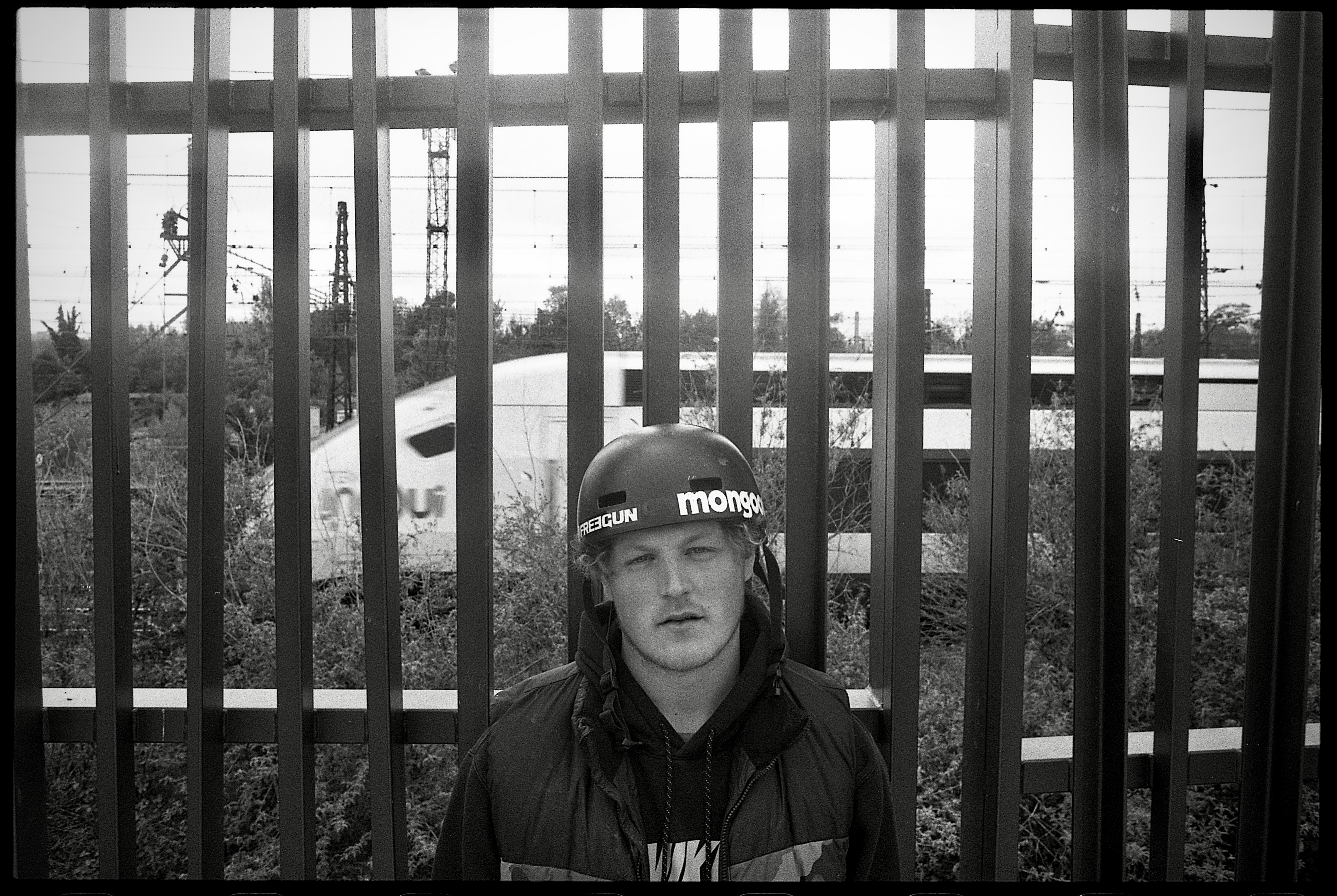 It had been a long time since I had gone on a trip with a rider, for sports journalism as they say; and I confess to you that after this isolating pandemic it feels good to spend time with new riders, a new videographer, in a part of the country that is full of potential. Just to complete the video of this trip with Cam Peake here are some extra informations. Isn't crazy what you can discover in three days of socialization.
THE STRESS OF THE SAUSAGE
Did you know that more than 150,000 Britons live in France, most of them in the west of France in sparsely populated regions such as Gers where they still represent 10% of the population. With green and hilly landscapes, Gascony, the land of D'Artagnan, is full of assets, history ... and old stones to renovate. It's here, not far from nowhere, that the Peake family settled for good on the eve of Brexit. Since then it has been very difficult for Cam to get his on her favorite Richmond sausages. Limited to 3 packs per order due to current shortages, he'll have to get on a "go fast" ride to the Uk to fill the car. Fortunately to calm the stress of the sausage, Cam can count on the CBD shop in Pau; hope that soon his stomach loosens and adapts to his new country, and his local sausages.
THE STORY OF MONGOOSE

What a funny sign that Cam Peake's first Bmx was a Mongoose and that he is now one of the team players, and in good company since we have here Pat Casey, Kevin Peraza, Greg Illingworth, Mykel Larrin, Ben Wallace and Nikita Ducarroz. A varied team with riders with clear andremarkable styles, chosen by the Leigh Ramsdell known as a unique character in the early 2000s. Mongoose's history dates back to the mid-1970s, being one of the first brands of Bmx, racing at the time. Mongoose will follow the Freestyle trend of the 80s, will sponsor legends like Dennis McCoy in vert, Fuzzy in dirt. After some pause Mongoose has come back in force with the current team, amateur jams which mobilize the local stages, a large series of complete bikes…and probably future signature part in the near future.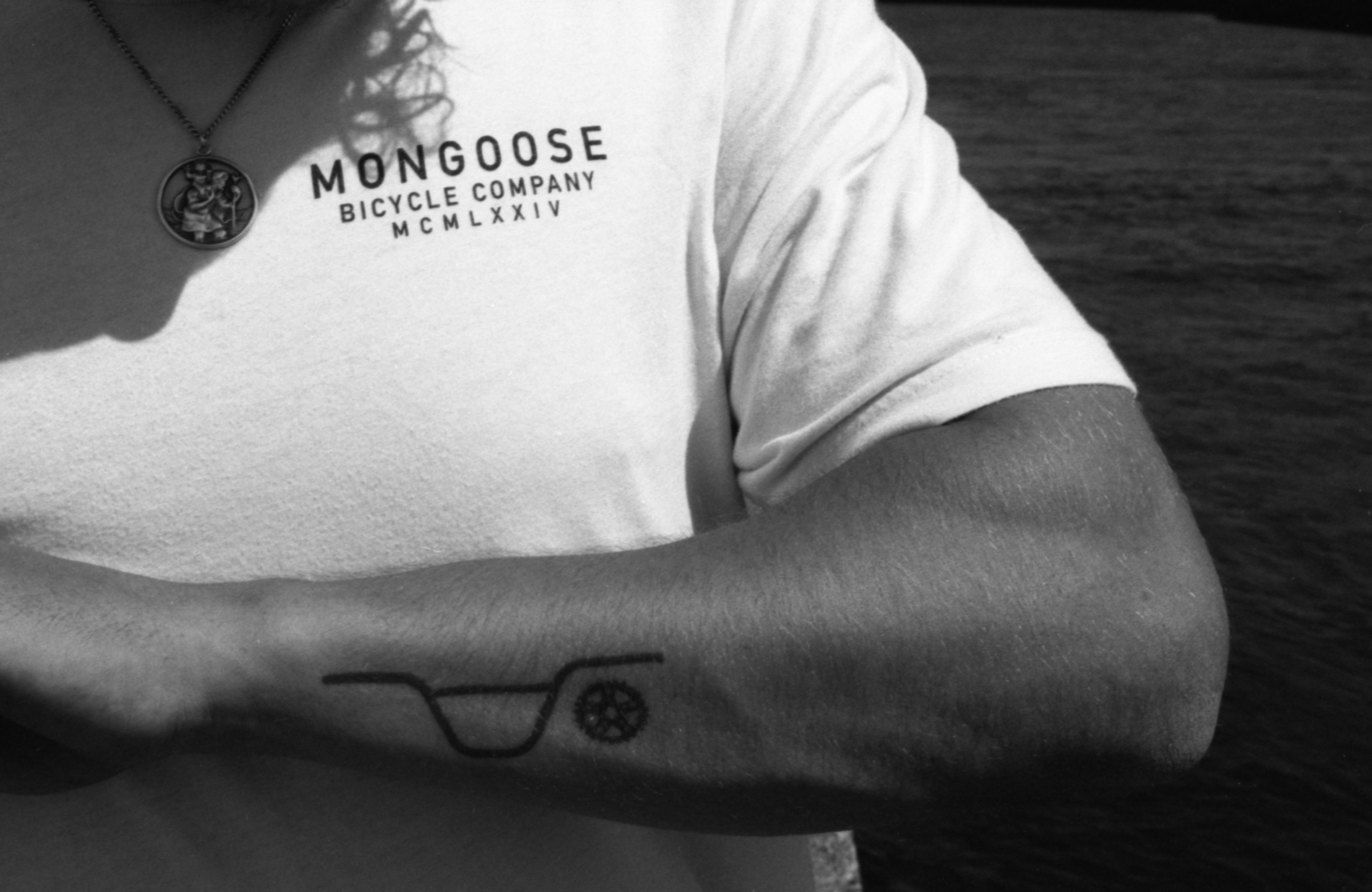 THE EYE OF BEN GEA
You may have known him during his best years as a Bmxer, it wasn't that long ago and you won't be surprised to see him still riding with such class. The kid from Tarbes is just gifted, in Bmx as in photography where he likes the spontaneity of street photography, the graphics of architectural photos, the texture of the skin too, all in black and white film for the fun of it, the waiting, the unexpected as evidenced by some of his famous double exposure. Ben G style is to take a step back, to incorporate the "out of the frame" into the frame, when composition is down to the millimeter; and above all a very unique personality. No wonder Garrett Reynolds makes him one of his favorite photographers. You can see his work currently at the media library in Pau where he exhibits a very beautiful series.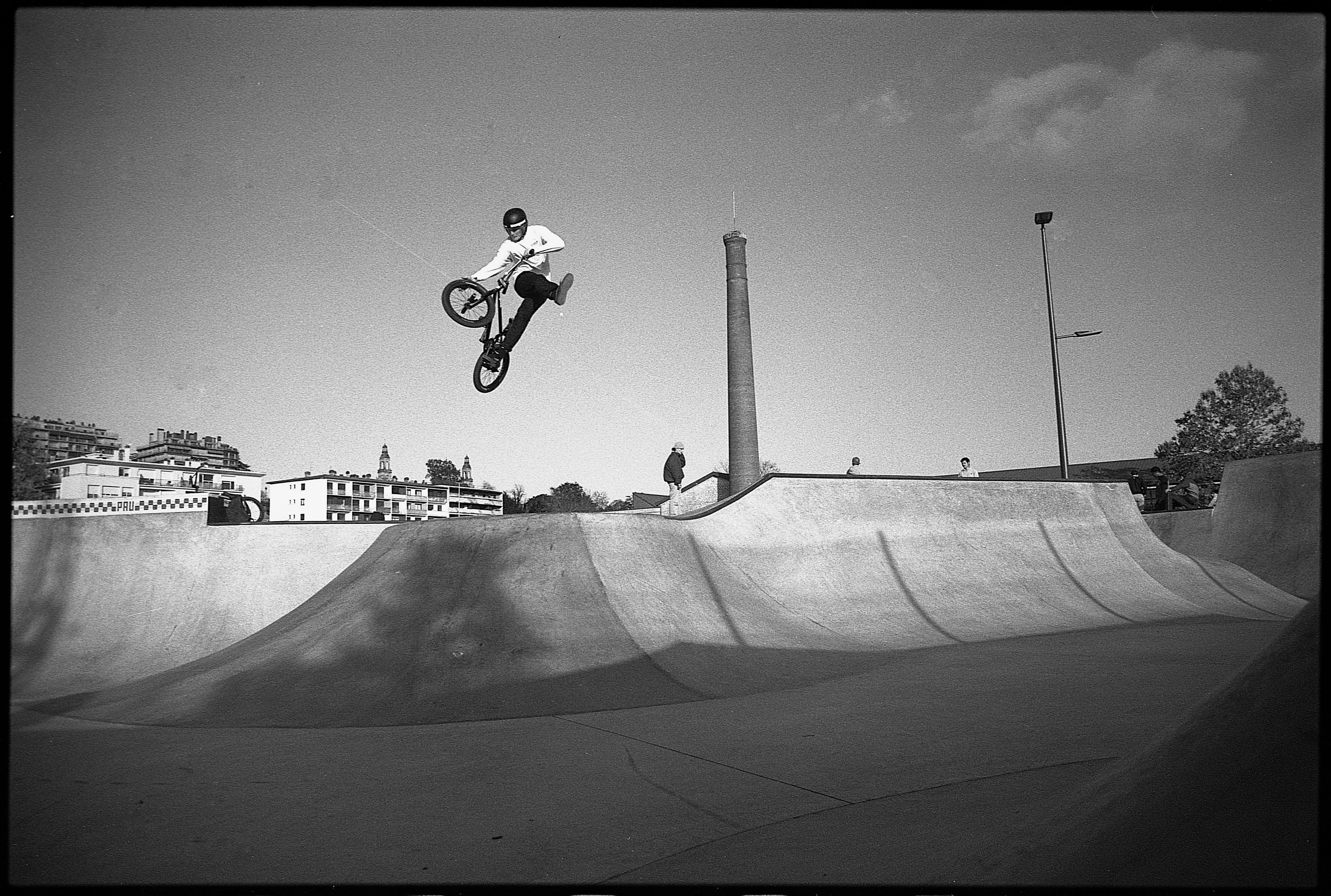 THE CUSTOM CULTURE
Sébastien Mérault, 52, made a career in aeronautics before giving way to his needs for creativity and independence by launching his custom bike and motorcycle business. The autodidact likes to transform the things that roll as evidenced by his garage where are parked a GMC pickup (50's) and a Chevrolet G20 van (80's) carefully fitted out like everything that comes out of his workshop. By opening the Mobility Ebikes concept store in the heart of the famous Pédebert area of ​​Hossegor, the man in the overalls materializes his desire to be able to concentrate in one place old skateboards and Bmx, the very popular Ruffcycles and his own creations, from the gear knob to old motorcycles gone electric. With rooms to rent for Velodyssey hikers, the tireless coffee machine of yesteryear, its Pacman arcade, the slot machine, the concrete transition and the tacoskitchen there is everything you need to create here a temporal fault, a very exotic island. Oh yes, I forgot Sébastien is the father of our promising filmmaker Killyan. Thanks for the beds and the drive !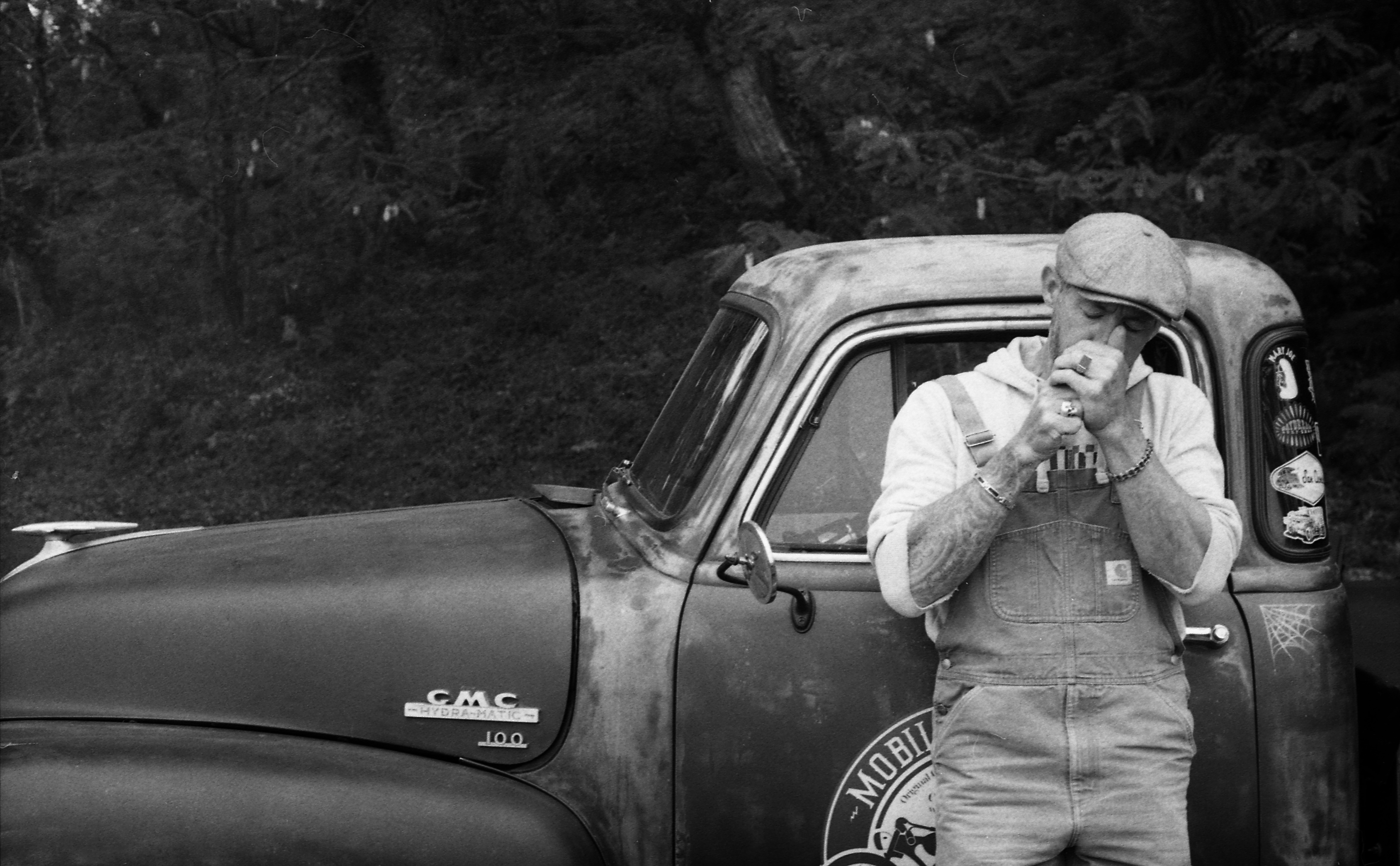 THE HOSSEGOR WAVE
By being confined or not having the right to go out too much, it is not surprising to see young people stamping their feet at the prospect of summer vacation. A strange phenomenon then appeared in the spring with a challenge which consisted in showing on TikTok images of the very attractive seaside resort of Hossegor. Pine trees, beach, waves, dunes, beautiful villas and lots of bars; the surf culture and its commercial paraphernalia attracts more and more tourists here. With 30 million views in just a few weeks, #hossegor risks fulfilling the promise of a summer of revenge. Not sure that it will delight local surfers; so respect the places, the inhabitants or… watch out for your side mirrors.
THE BACKYARD
It all started in Marseille where,a young freestyler, Fred Besson practiced the Prado bowl with local legend Patrice Kharoubi in the early 90s; it all stops when he has his brand new Hoffmanbmx stolen. For the next 20 years, the passion will be on hiatus, until it is reborn in the Landes where he meets the pro Bmxer (and coach of the French team) Patrick Guimez who sells him his medium ramp and at 40 fred is back to bmx activity. Now at 46 he is learning tailwhip on the step up of his dream backyard, the medium having been completed with another with volcano. From the tree house he can contemplate his childhood dream and make up for lost time, then ending up in a remarkable swimming pool ... with an optical effect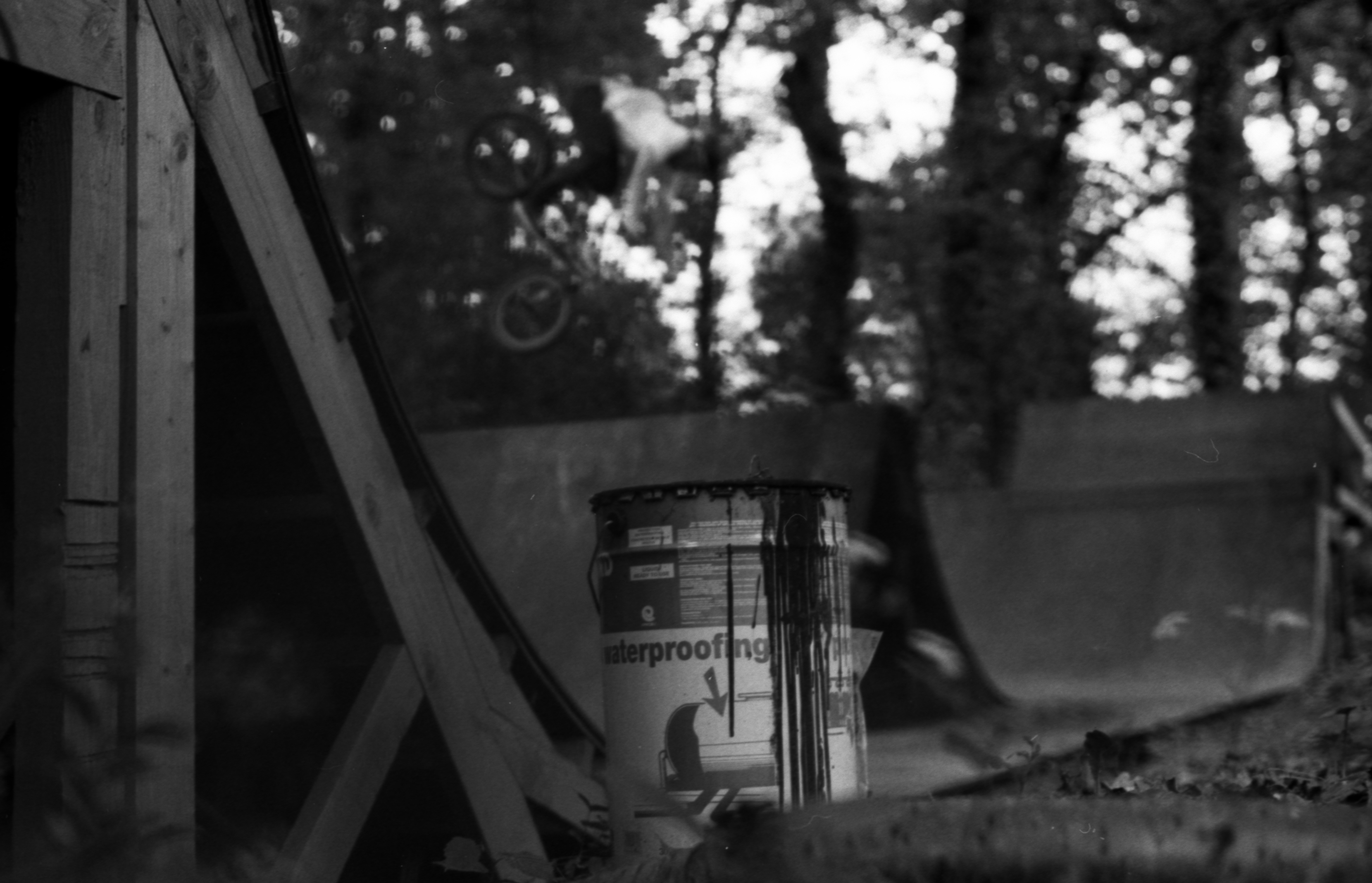 THE BRAIN OF RICHARD FERT
Met at Fred's, the pro mtb rider was easy on the mini, an "old-fashioned" session for someone who specializes in big air and huge tricks such as double flip 360. Passed from a 4meter scaffolding in 2011 to a launch tower of 6 in 2017, 9 in 2018, here it is now above the canopy at 12m high. It takes that to get out of the 3m fmx kick that awaits him at the end of the garden. Choose from a foam box or a pile of 30 dirt trucks and a next triple flip objective to tackle in front of the Riding Zone cameras before going to future PG air Bag demos. To meet this XXL-sized challenge, Richard opted for analysis, starting with that of his own brain. In addition to yoga for mobility, he therefore does neuro feedback with a specialist, I am curious to know what happens between his two earlobes when he spins in the Landes sky like this.

Watch here
THE REHAB OF GEORGE POOLE
Son of a skateboarder father involved in the industry, the young Englishman has been immersed in culture for so long that he has been part of the Landes landscape where he alternates between rails and bowl. A pro skateboarder from a very young age, he also transmits his style to the kids of the region's many skateparks. We ran into him by chance on the one in Seignossebourg, between two physiotherapy sessions, while he slammed two skate clips and a Bmx line for us. Back after having torn hisACL, the member of the England team slowly resumes the competitions as recently the Dew Tour of Des Moines (iowa, USA) qualifying for the Olympics, and which has been won in street byNyjah Huston and Pamela Rosa; in park by Zion Wright and Sakura Yosozumi, while it is interesting to notice that there was also a category of "adaptiv skateboarding" in preparation for entering the Paralympic Games in Los Angeles in 2028.
Watch here
FISE UP JUNE 2021 FULL VIDEO