Amazing PRIME and street scootering | FISE Up September
Amazing PRIME and street scootering
Interview : Ben Bello
Pictures : Goray prod, Maxime Bouzid, Antoine Baldisserri
Summer is often very productive for riders in our sports who take advantage of the holidays to lengthen sessions, build confidence and film the best clips of the year. There are also brands that work on new products and remarkable collabs, such as PRIME scootering which made a pop up collection with MOKOVEL clothing; the opportunity for us to take a closer look at this exciting streeter crew. We talk about it with its creator Boris Germain and we broadcast at the same time their recent footage on our networks.
Can you tell yourself in a few lines for those who don't know you?
My name is Boris Germain, I am 26 years old and I live in Villeurbanne near Lyon. I started scootering in 2008 so I've been riding for 14 years. I was a Pro rider from 2010 until 2021 (because I don't consider myself a pro anymore) and I've always been interested in the technical side of the gear.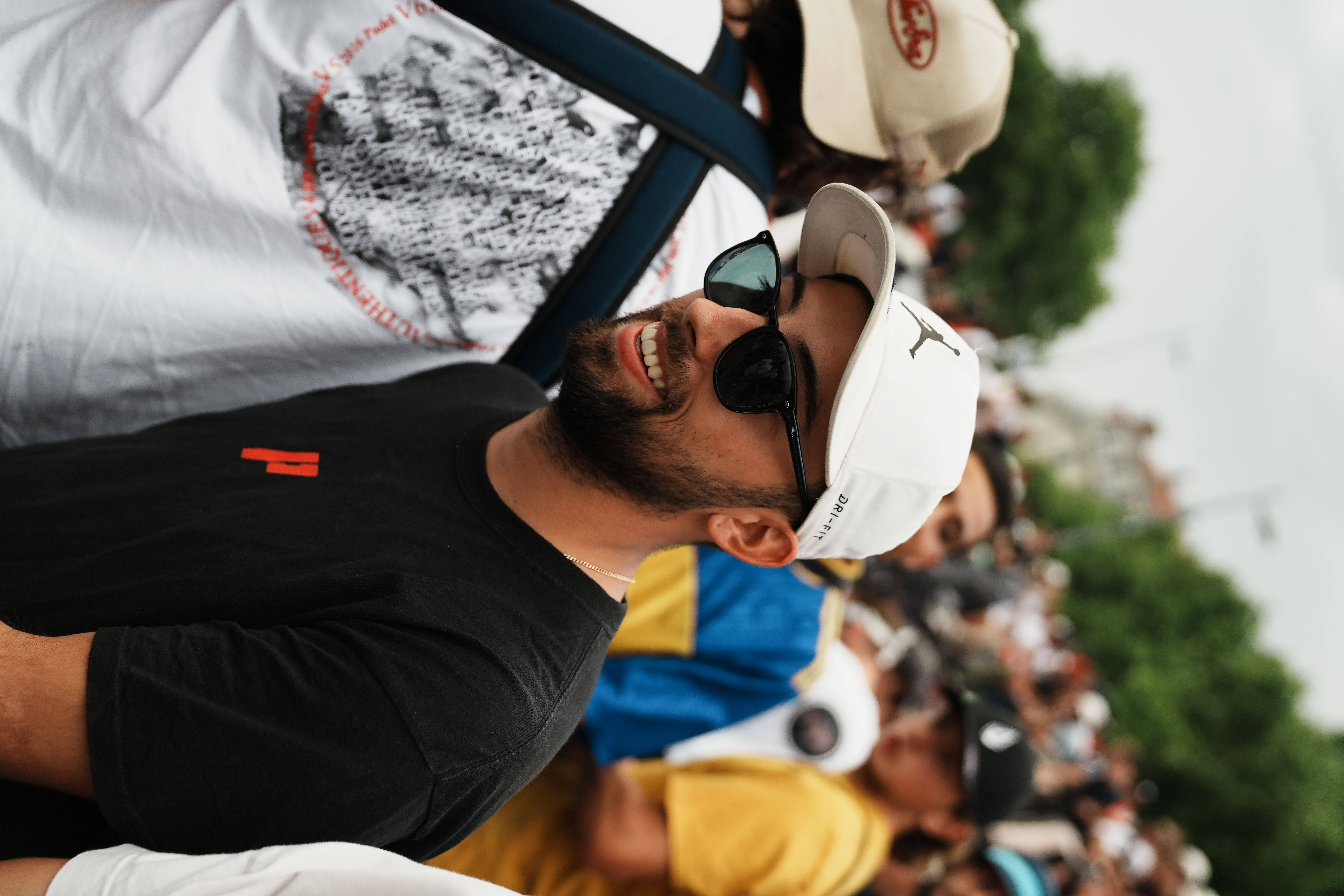 Explain to us the deep roots behind the creation of PRIME and the positive things that followed?
I really started Prime during the first lockdown. Before that I often drew scooter parts for fun by offering them for free to my sponsor at the time: Flavor; he thought it was cool but the guy slept a little and nothing came out in the end. So I got fed up and I told myself that I was going to create my own thing, at least I wouldn't draw for nothing haha. I also had my vision of scooter in general. So I said to myself: "let's go" I have all the cards in hand to start something. Thanks to my years as a pro I already had some key contacts with distributors, factories, pro riders which I think helped me a lot. Thank you, by the way, Kévin and Cyrille from Dissidence. But also Anthony Michlik and Maxime Bouzid who trusted me when nothing was created.
The first parts did quite well, but it was especially our "Vortex" fork that really pleased us. There was immediate excitement around the project and I felt that what we were all creating together was going to be cool.
Tell us about the team and in particular what determines its constitution.
The team is only made of guys I knew before Prime, friends or acquaintances. I made the mistake of taking an American rider I didn't know as a person and it sucked. The important thing for me in the team is that everyone gets along well. If we have to take a new one, everyone has to be cool with it, there's nothing worse than having conflicts between riders on the same team. That's what makes a good vibe in the team I think.
The current team is made up of Anthony Michlik, Maxime Bouzid, Didine Terchague, Lucas Di Meglio, Arthur Frugier, Guilhem De Sonneville, Enzo Roger, Sanoussi Diara and me as an extra haha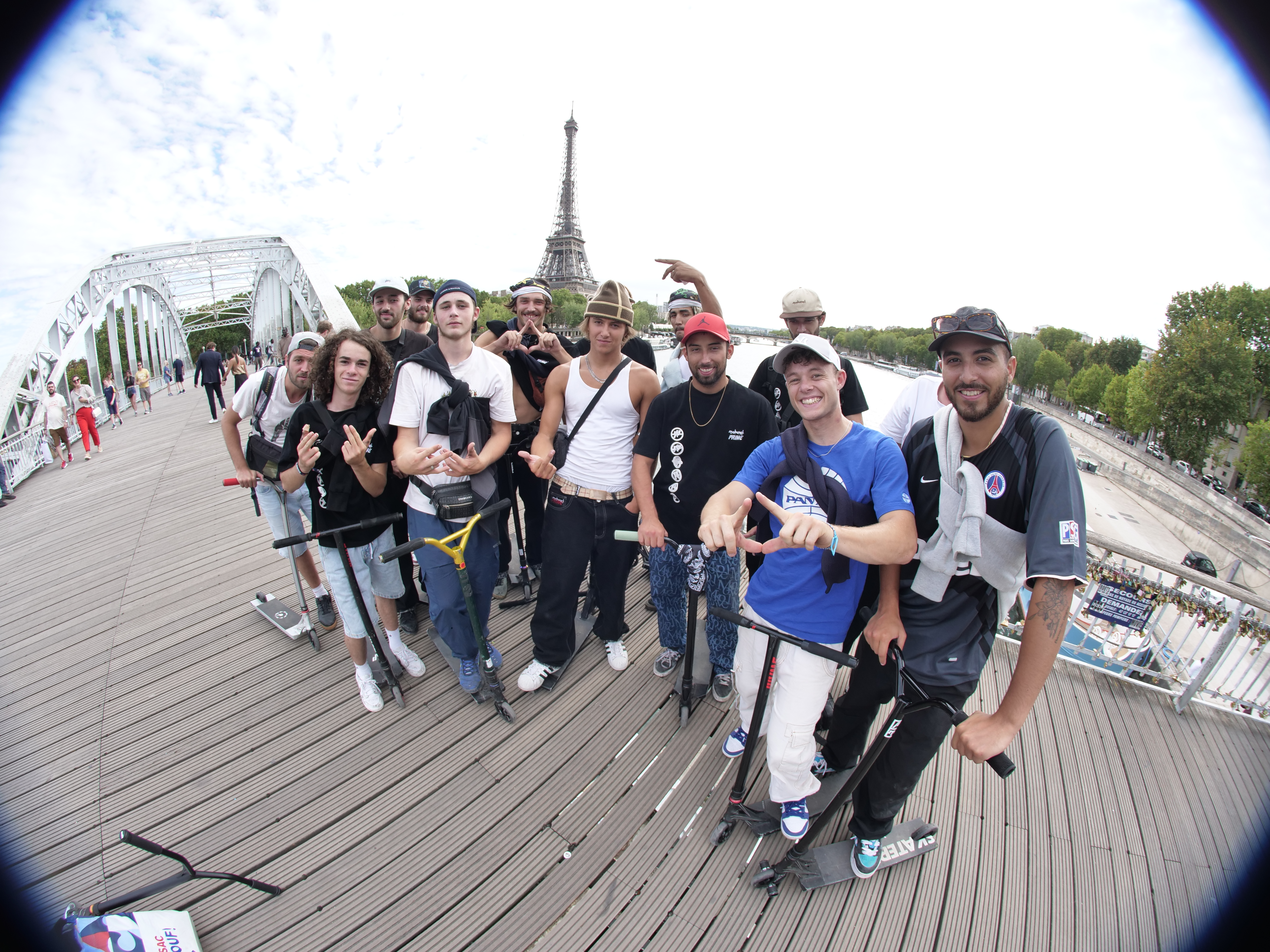 There is a very honorable brand philosophy at Prime where you work closely with the riders on the products, tell us more about this aspect and the collection in general too.
I try as much as possible to take an opinion on the products from the riders. They are the ones who will promote the products, so before making people want to ride our products the team riders have to want to ride them. In addition, I try to push as much as possible  those of the team who only ride for a living, in order to support them morally and financially. The guys decide on the design, colors and technical aspects while trying to stay in the spirit of the brand. Every profit generated by promodels is shared 50/50 between the rider and Prime.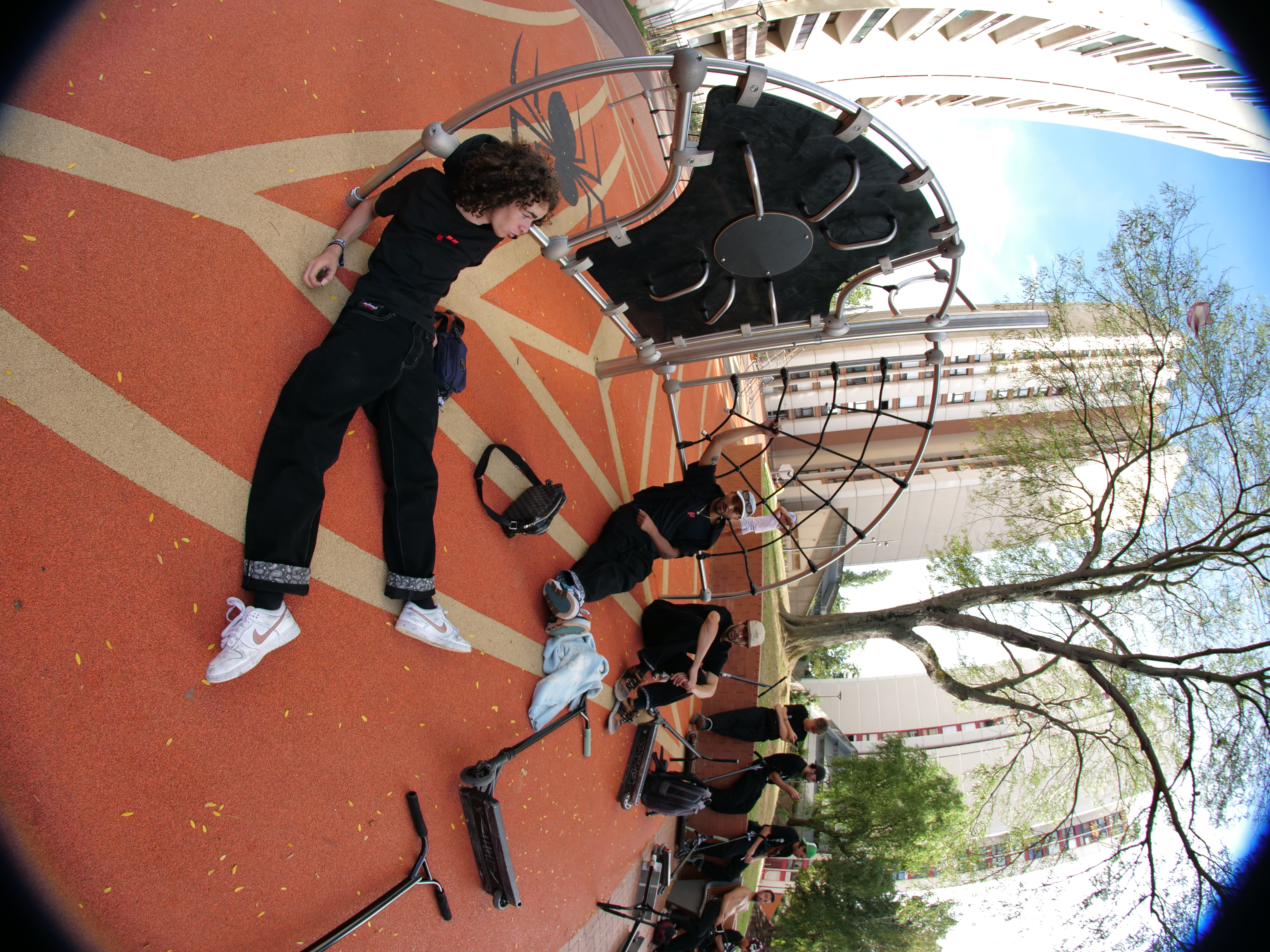 Tell us about this recent collaboration with Mokovel ?
I had the idea of a collab with Mokovel because I thought they shared the same values as us. But just making t-shirts with them would have been too easy. So I called Ruben the boss of Mokovel to propose him to make Prime X Mokovel scooter parts by respecting the same creation process as for the promodels. On their side they proposed to make Mokovel X Prime clothing line. I left for a week in their office in Rennes to create all the products, then we decided to shoot the promo video in Paris to represent France and finally we decided to hit Lyon to make an event around the collab. All our cities were represented, the products were created, all we had to do was launch the productions and let it flow.
Looking back a bit, are you happy with where prime has gotten to date?
I don't think I could be happier with how far we've come with Prime. As I like to tell guys, this project isn't just mine, it's ours. We are all moving forward together and that is my greatest pride.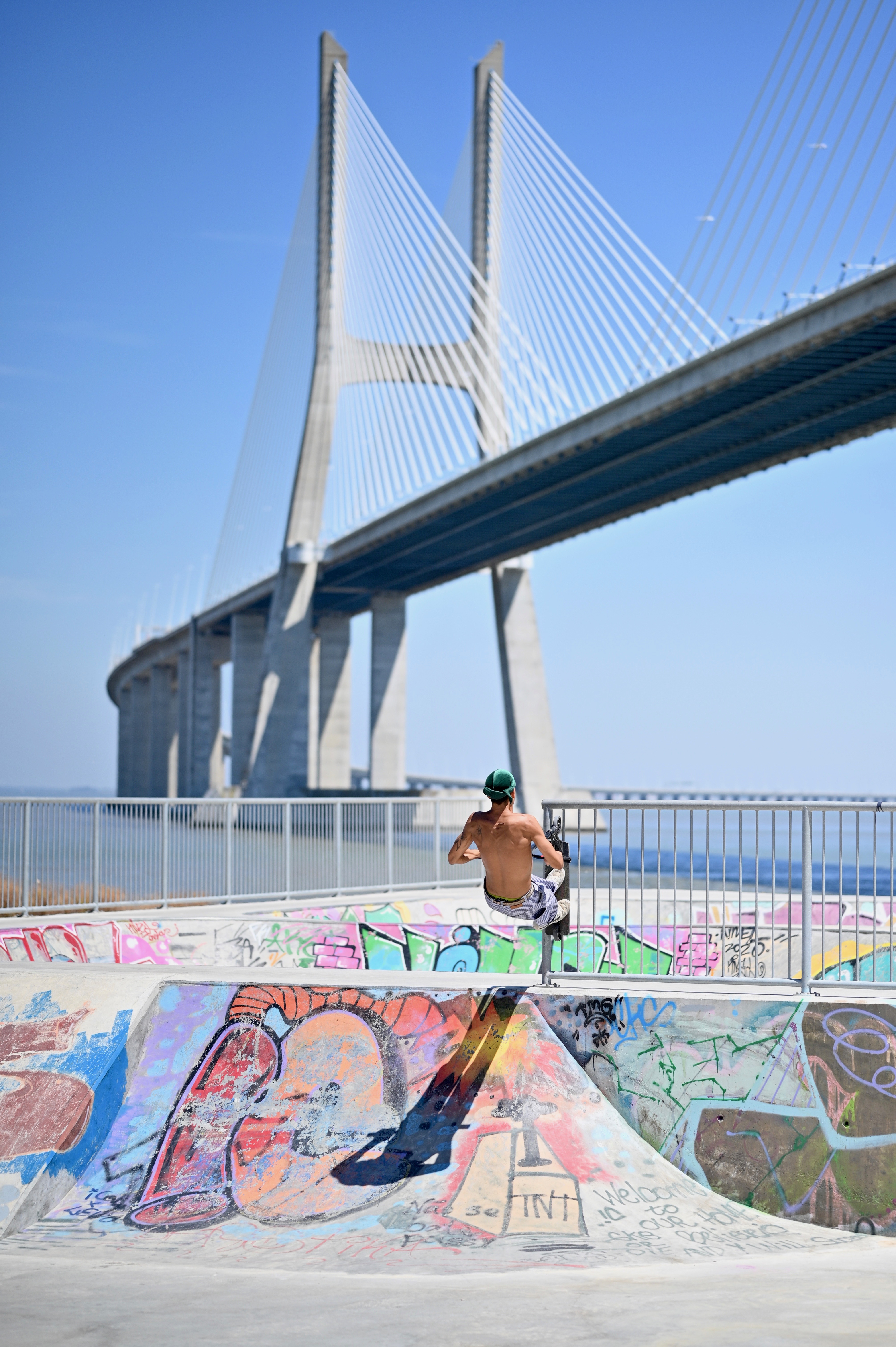 I thought to myself that there was a newschool street movement that crossed all disciplines, we find the same style of clothing, the same attitude and the same approach to riding on skates, bmx or scooter ; precisely more creativity than looking for the big tricks…what do you think of this kind of riding that I see represented here by Guilhem.
Everyone has their own vision of riding, I think big tricks are cool but a "simple" trick with a lot of style counts just as much. Guilhem knew how to create a style where he sends heavy while having a flow too. He even has clones all over the planet who take over his moves haha.
Do you think the antagonism between disciplines is over when it comes to street or do we still have to regret some negativ attitude towards scoot riders?
I think the little war is a bit over, there will always be people who like or dislike what others are doing. But that's in all disciplines, as long as respect is there, that's the main thing. Most of the guys who keep hating are posers.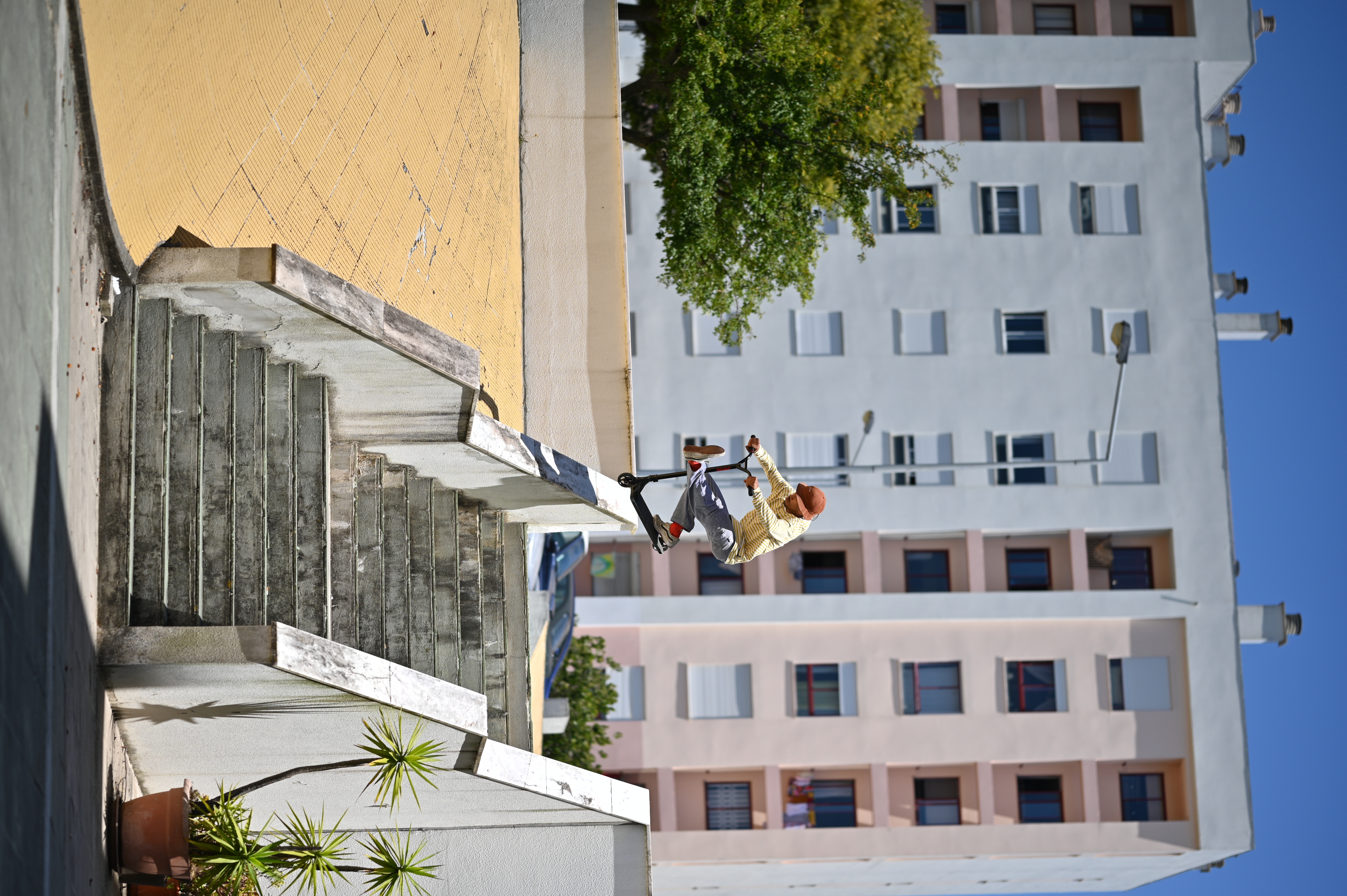 Any last word ?
Thank you to all those who support the project, from the beginning or for 24 hours. Thanks to Cyrille and Kévin from Dissidence. Thanks to Mouloud, Bouzid, Didine, Lucas, Mathieu, Guilhem, Rodgers, Sanoussi. Thanks to Justine my wife. Thanks to the Villeurbannerie.
This is just the beginning.
More info on @prime_scootering @mokovel

Riders Anthony Michlik - @anthonymichlik
Maxime Bouzid - @maximebouzid
Didine Terchague - @deadluux
Lucas Di Meglio - @lcsdmglio
Arthur Frugier - @arthurfru 
Guilhem De Sonneville - @guilhem_de_ sonneville
Enzo Roger - @_enzorg
Sanoussi Diara - @_sanscoot 
Boris Germain - @borisgermain