CITY GUIDE - WHEELS OF GLASGOW | FISE Up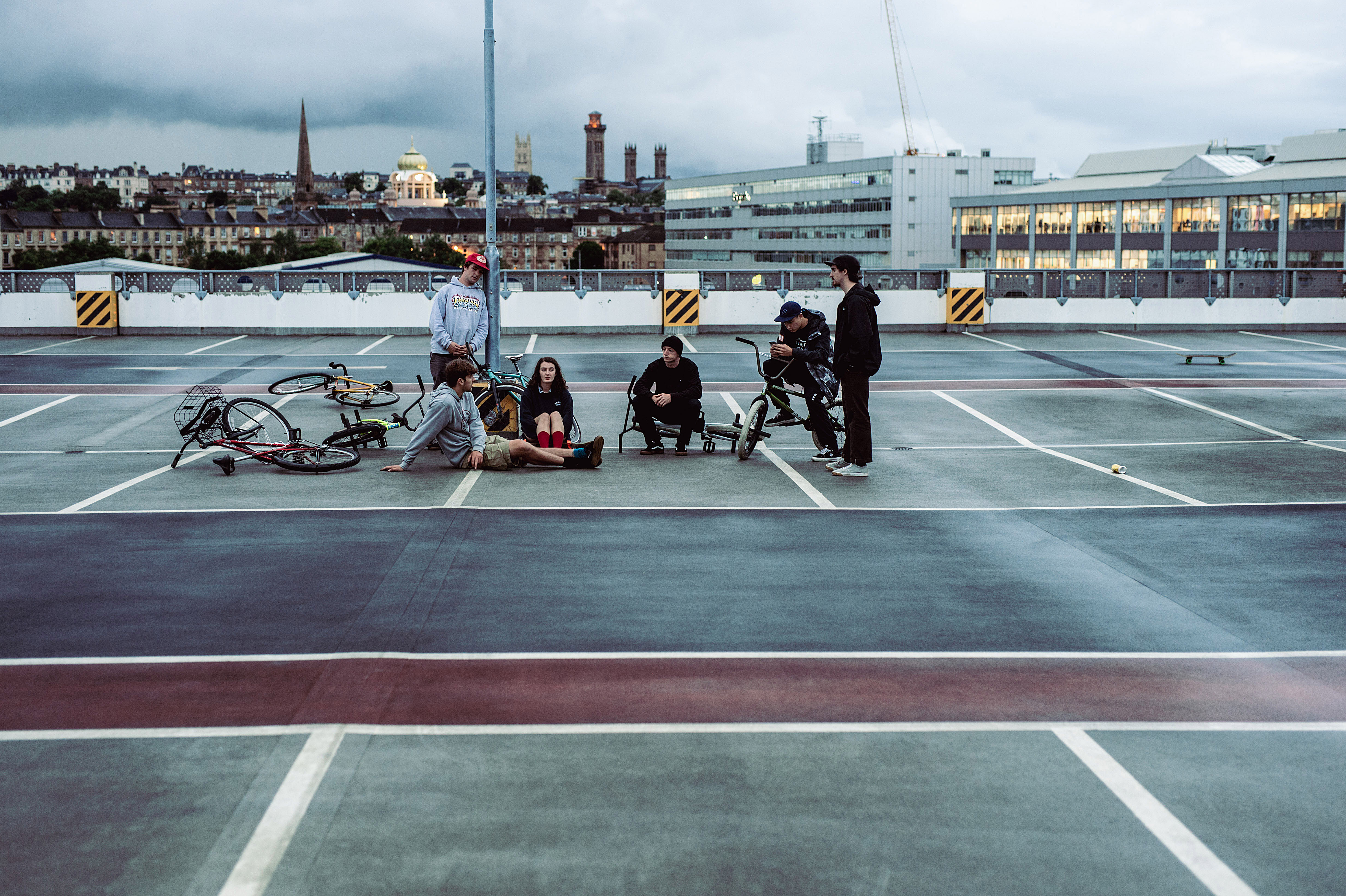 Wheels of Glasgow (Fred Murray)
 
WHEELS OF GLASGOW - BONUS
SOME SORT OF CITY GUIDE

There are cities that do not leave you indifferent, cities where in a flash you recognize it. Glasgow is one of them, and not least for the many BMXers who have seen Alex Donnachie's videos. Thanks to our recent collaboration with Glasgow life we had the pleasure of following the street rider in a discovery of his own Glasgow; a cruise in streets full of spots but also full of people with enormous hearts and obvious talent. Thus, beyond a simple visit to see the Mackintosh architecture and the great parks, we invite you here to greet a city and its inhabitants with boundless energy, preferably on wheels. To help you, and with the info from the locals, we have listed some essentials and other originalities for you. 
PARKS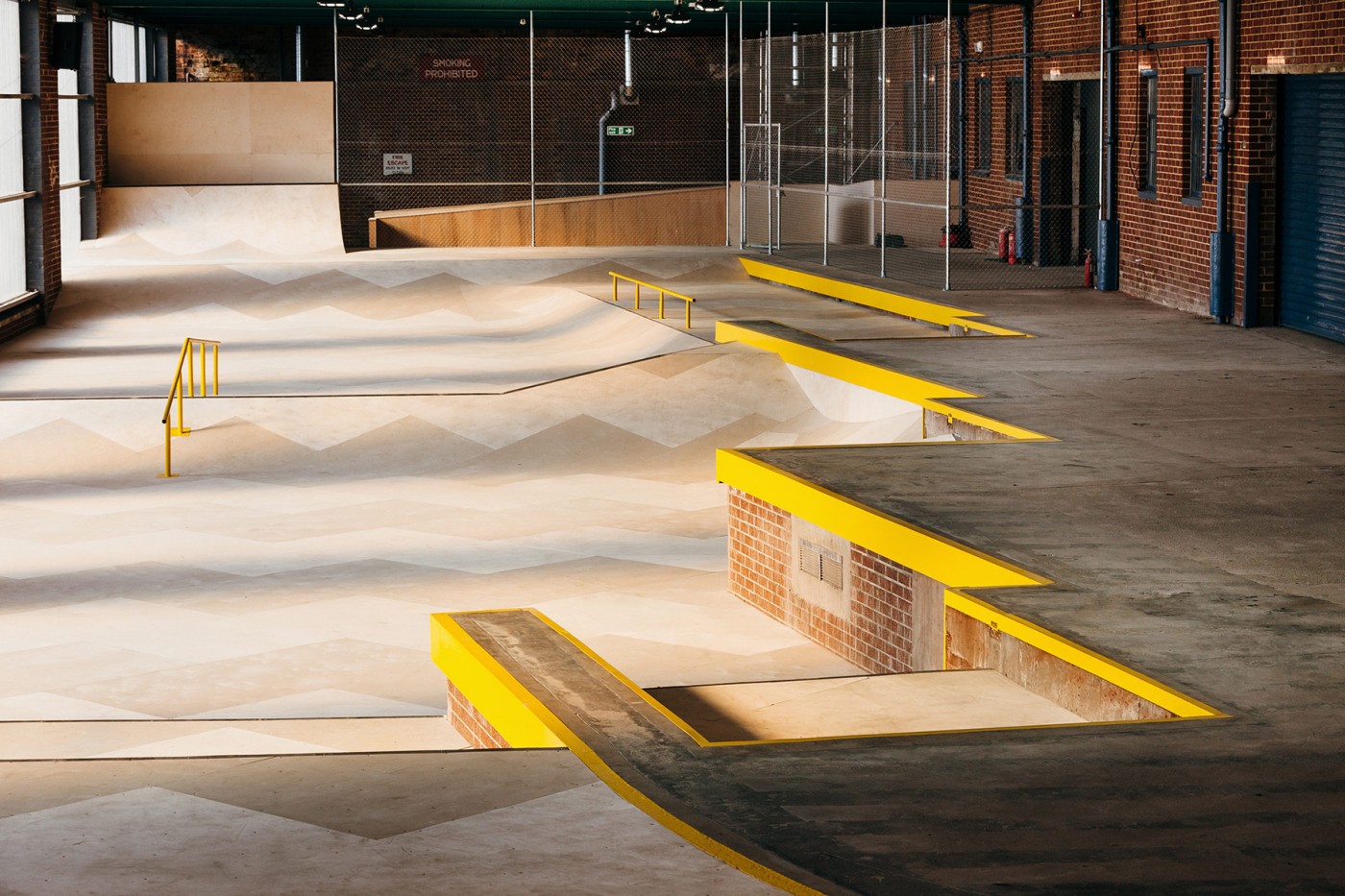 The Loading Bay : The new beauty built by some of the pillars of the BMX scene in a former unloading warehouse, whose docks are used to grind in the very pretty street hall. 

> www.theloadingbayglasgow.com


Unit 23 : 20 years already and still the best indoor skatepark in Europe with its multiple "halls" each more crazy than the last. Mandatory visit, 30 minutes east of the city.
DIY skate : "The Arches diy" is the most advanced with an atmosphere of its own and curves set in a brick enclosure; Younger and under a bridge "Kingston DIY" is featured in the film. Both are the essence of hard-core skateboarding, to be supported and respected of course.

> @kingstondiy @arches_diy
Kelvingrove : The meeting point for locals for an evening session between locals. Ideal because placed in the heart ... of the city's lungs, the spot is classic but effective with a good mix of curves and curbs.
 
STREET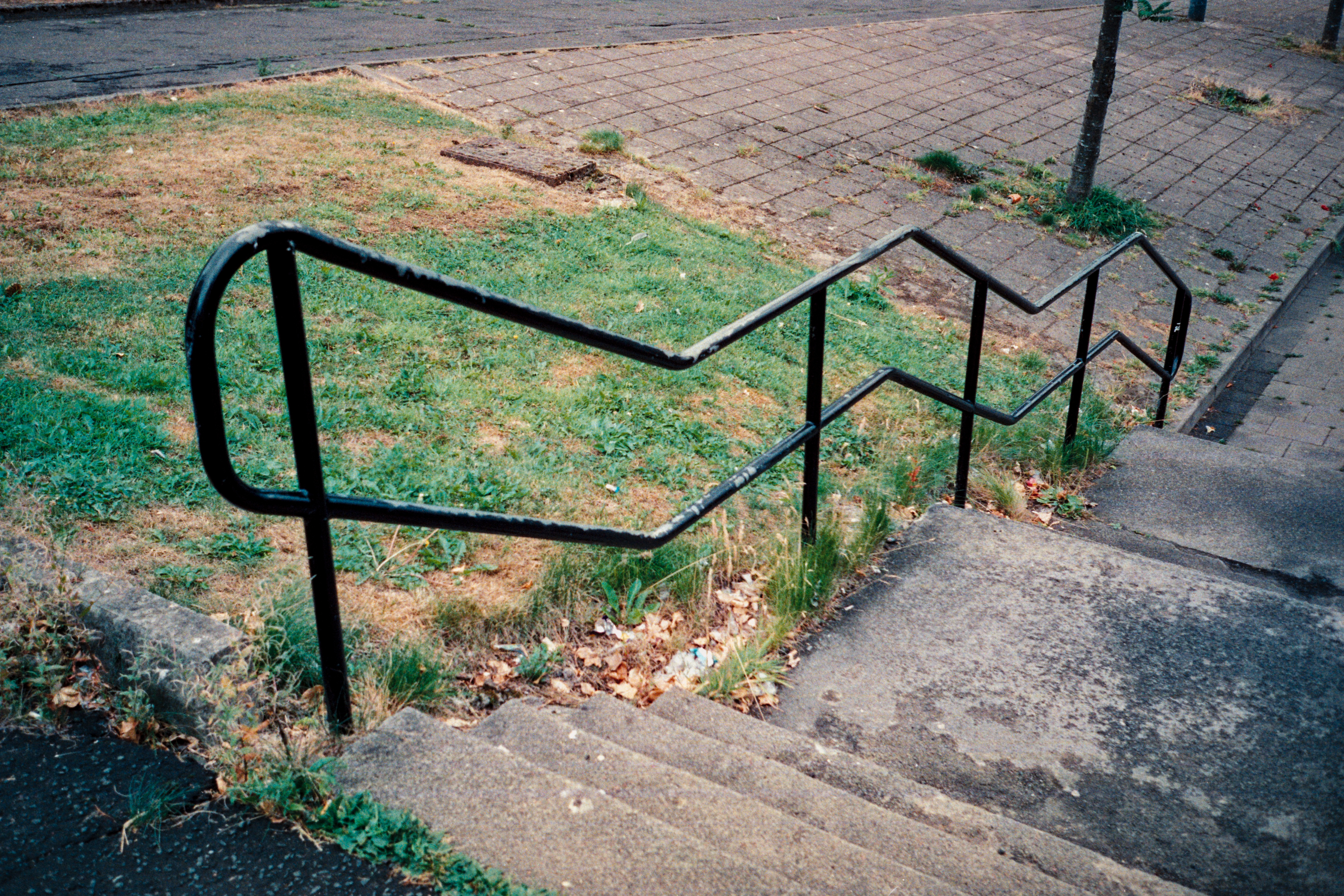 (Fred Murray)
Rails : First thing you notice when riding down the streets of Glasgow, there are flat rails everywhere, ideal to practice new tricks or create long lines like Alex Donnachie. For the bigger set up, they are also here waiting nicely for example in Townhead area.

Clydeside ledges : The beautiful transport Museum has on its surrounding a chill street plaza but if you follow the river you will probably meet on the way the perfect grey ledges we see on many local videos.

Under the bridge : A little rain shower, no panic, Glasgow has a few great natural and/or prepared spot by locals with sub rail like at the Chinatown banks. For a hungry Bmxer there is no lost space in the city.

Gnarly bowl : For those who like as much transition as street riding, a big transition made of cobblestone is waiting for your visit. Make sure to ask the locals to show you this fine obstacle
FACES
Alex Donnachie: You will find out a little more about him in an upcoming bonus of "Wheels of Glasgow" but confirmation that we have here one of the most creative and efficient street riders of the decade. Very high level, and a superb kindness for a discreet and very nice guy.

Kriss Kyle: Unmissable star of the BMX, we have to associate the Red Bull rider with the Scottish capital. Kriss has done so much for the reputation of the country and BMX with riding and videos that made history (Remember Kaleidoscope shot at unit 23).
Jason Phelan: The former pro and whimsical Irishman has settled here where he alternates between his new job as a diver and an ever-renewed desire for stunts in BMX. Adored for his humor and joyful pranks, he should be mandatory.

Dan Banks: Discovered during this shoot, Dan is a polymorphic artist type: Illustrator, sculptor, photographer and good rider on top of that. Dan is a cool guy with a Glasgow-like mood: healthy and motivated.
> www.mudhutdan.co.uk
PILLARS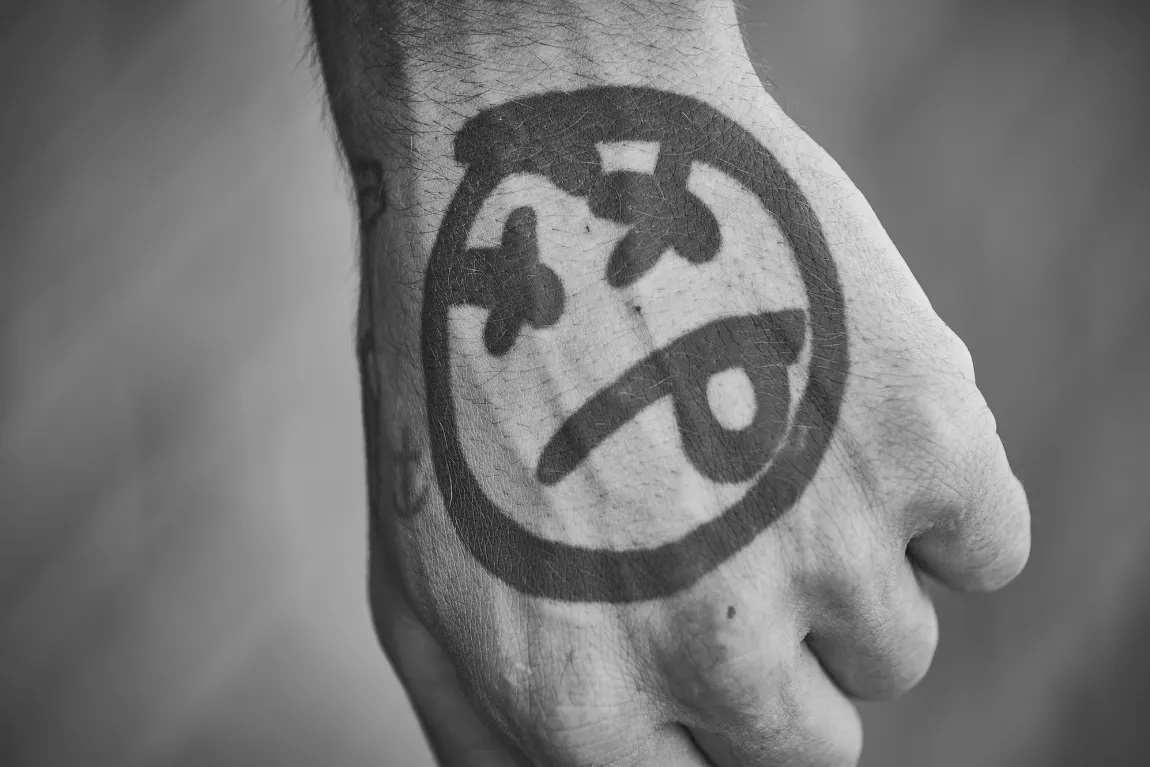 BSD : First a crew, then a first sprocket which engages everything in 1998, BSD is now one of the most famous brands of BMX (Alex has his signature ALVX frame) while endeavoring to support the dynamism of the local scene.
> www.bsdforever.com

Substance : The shop that unites all energies, modestly but with courage. We can't say it enough, support your local shop, that's the heart! You must pass at 5 Old Dumbarton Rd on your next visit.
DIG : Not sure it's a coincidence that the oldest (since 1993) and most respected of the Bmx magazines is based in Glasgow! If you want to feed on culture, this is where it happens! DIG, the reference and a baseline that says a lot about the passion that drives it: Believe, belong !
> www.digbmx.com

Vision ramps : Originally known for the superb new halls at Unit 23, John Bailey's team have since worked on the crazy projects of Kriss Kyle and Danny MacAskill, built ramps for The Cirque du Soleil and even recently worked on the stunts of the future James Bond movie. Respect gentlemen!
> www.visionramps.com
PLACES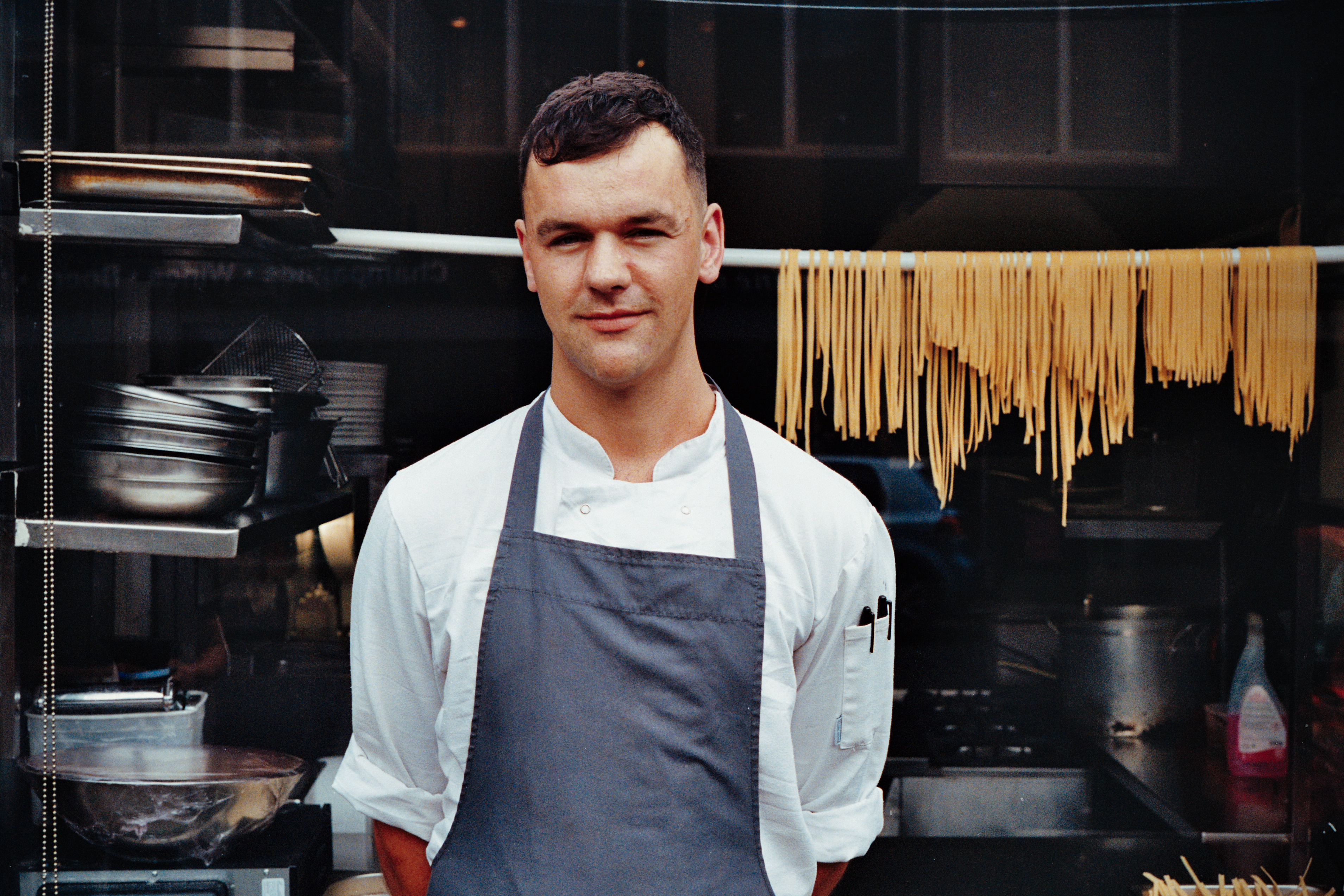 Jordan Gosling (Vincent Biraud)
 
88 Glasgow : We recommend this restaurant where you will be welcomed by Jordan Gosling a great Bmxer seen in the film and whose accent and riding are explosive.

> www.88glasgow.co.uk
Salt space : Alice Cornelia, also seen in the film, invites you to discover Glasgow's emerging artists in this gallery, a sort of visible branch of a cooperative dedicated to young creation.
> www.saltspacecoop.co.uk/gallery-space
Kelvingrove : The most famous and central of the many parks in "the dear green place" with the famous art museum; a pretty monument of the baroque… Spanish in front of which sits a long and curved curb for specialists.

The Big Slope : One of those discreet and typical Glasgow pubs where you can access it by going down to the basement and where you will have a good chance of meeting a few Bmxers out of the session.
36A Kelvingrove St, Finnieston

The Barras : The famous flea market is perhaps less attractive than in the past but it remains a place that swarms on weekends, and otherwise a peaceful atmosphere for good street photography.

And so much more ... > https://peoplemakeglasgow.com