Lola & Planche | FISE Up December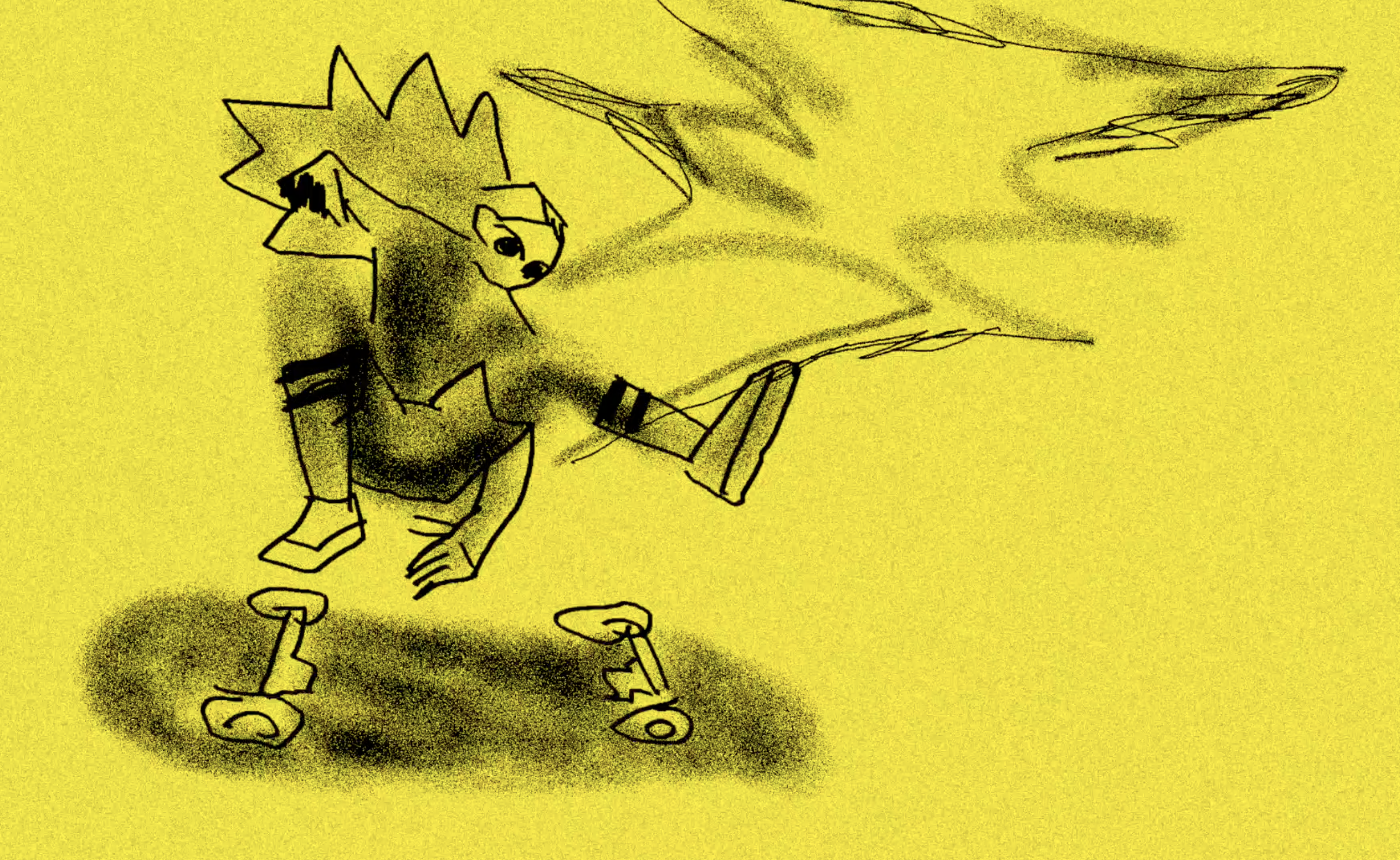 LOLA & PLANCHE | FISE UP December
ITW : Ben Bello
Visuals : Victor et Felix Charrier
Back in the street with the presentation of the French collective PLANCHE, which is releasing its latest creation, an animated portrait of Lola, a skater and a multifaceted artist from London. A fascinating proposal that makes us want to know more about the project and about Lola too, so that's good she joins the conversation with Victor Charrier.
Apart from being the perfect name to combine your two passions of basketball and skateboarding, what is "PLANCHE" (board in English) ?
V : This is a project that started four years ago, in the form of a unique paper edition. It was all about designing the perfect street basketball court. A complex objective which made it possible, among other things, to question urban sports spaces. And today "Planche" is a documentary video series, an original soundtrack and a paper edition specific to each episode. With a guideline: to observe sport from a different angle, art as a common thread, basketball and skateboarding as starting points. The project evolves over trips and meetings. From Toulouse to Berlin, via New York, Los Angeles or Paris, we naturally nourish ourselves with the cultures of each city and draw inspiration from the different places and atmospheres.
Who is PLANCHE ? A project that could not be more collective, isn't it!
V : Completely! It is very important for us to work together. We bring a lot of things to each other. The collective is the very essence of the project. Planche today is composed of Mehdi Thiriot who takes care of all the musical aspect, Félix Charrier who works on the animations and the drawing, Léo Lecerf who manages the communication part, Lola Lewis, the first skater of the team, and me, Victor Charrier, who is at the origins of the project and mainly takes care of the video / photo shoots and editing the episodes. But beyond everyone's missions, everyone in the team does more than the role he or she occupies! We all give our opinion and we share all our ideas with each other! I give Guillaume Berneau a big shout
out, who worked hard on all the graphics part of the project and who recently wanted to move on to something else.
You explore a lot of media, even paper and vinyl, is it some kind of nostalgia of a past era ?
V: I don't know if we can speak of nostalgia, but there is indeed a real influence of the 90s, in terms of aesthetics, musical references, cinematographic etc ... Beyond these influences and this possible nostalgia, what is certain is that we all have a special affection for physical objects. We wanted to explore that in addition to our videos. I also think that this is explained by the variety of the skills of each and everyone in the team: there are graphic designers, videographers, photographers, musicians, skateboarders. And then this diversity of media echoes the people we meet, their unique views on an artistic and sporting practice.
If you had to name influences of mags or people, who would it be ?
V: I'll try to speak for everyone a bit and make a little list! In terms of magazines, there is obviously the American giant SLAM and the French magazine REVERSE! Otherwise, in terms of video, cinema, I could quote Thomas Campbell, Spike Lee or Mike Mills. His video Paperboys is also a direct influence for our episode 2. I am also thinking of Spike Jonze and therefore necessarily of the Beastie Boys. For their music but also for their visual universe. Kathryn Bigelow's Point Break film, all the work of the Ed Banger label, and finally, a very big thought for Allen Iverson who made me love basketball, and pushed me to see this sport differently.
(on zoom) Hi Lola, thanks for joining the conversation. Can you tell us more about yourself, how you met the PLANCHE crew ?
L : Actually, it all started out of pure coincidence. I was in Berlin in 2019, to see some friends and shoot some skate clips. One day, we were having a session at the skatepark of MierendorffPlatz and a guy with his big backpack and his cap screwed on the head was filming a friend of his. It was Victor. He asked us if it was okay to film us skating and explained that it was for a personal project.
V : I remember it very well! It was during my Erasmus and I was doing rushes for episode 02. At that point we exchanged a few words, our instas but that's it.
L : It was much later, a few weeks later and completely by chance, that we found ourselves on the same plane back to Toulouse. We hung out together, and we became friends. I met the whole crew and loved the project! Little by little we started to do things together. I always wanted to make a video mixing everything I love and Victor made it with the help of the guys. I was happy with the way it happened. We connected so well that they asked me to represent PLANCHE. To me who never thought of skating for anything other than myself, it seemed unreal.
V : And for us that seemed obvious to us. Besides being a very talented skater, Lola is also an artist. She has her own style, her universe, whether in skateboarding or in her music and her collages. She has a real vision, between art and sport and obviously we want to evolve with people like that!
 
PLANCHE has always lot of projects going on, tell us about this flame that pushes you to work like that on projects that are so far not profitable…
V : We are all passionate, and we just want to create things. PLANCHE is a great laboratory for experimenting, meeting people, trying to create a network and we all say to ourselves in the team that producing content brings us a lot. We make our personal resume in a way ! Of course, we would like PLANCHE to grow and connect more people, more talents. So join the flow or spread the word of our existence.
 
Where can we follow you?