PLANET PARK | FISE Up March
BRUSSELS TRILOGY
EP.2 PLANET PARK
FISE UP Maelle
Second episode of our Brussels trilogy with a stopover in the amazing Planet Park, which, as its name suggests, welcomes all people of good will who like big transitions, wide ramps and good people. Built by a team of inliners who never give up, including our narrator Rémy Meister, we really feel very good on this indoor planet. A spot to visit and support because it is truly self-funded with courage.
The place
Few parks can be proud of offering an 18-meter half pipe, a permanent loop, and a self named beer. Its foam pit, its punch machine and its "petanque" court complete the making of a unique place, tailor-made for rollerblading because it was built by rollerblading. Planet Park is more than a roller park, it is the result of the skills of a few passionate riders, whether they are mechanics, architects, carpenters, charismatic leaders or other bakery robbers, and who were able to organize themselves to create the spot they needed, with limited funds. When you look at the ramps, you understand that it's a bit as if we had the motivation and the determination to jump on a double square kinked rail, and that we had materialized, shaped and assembled it.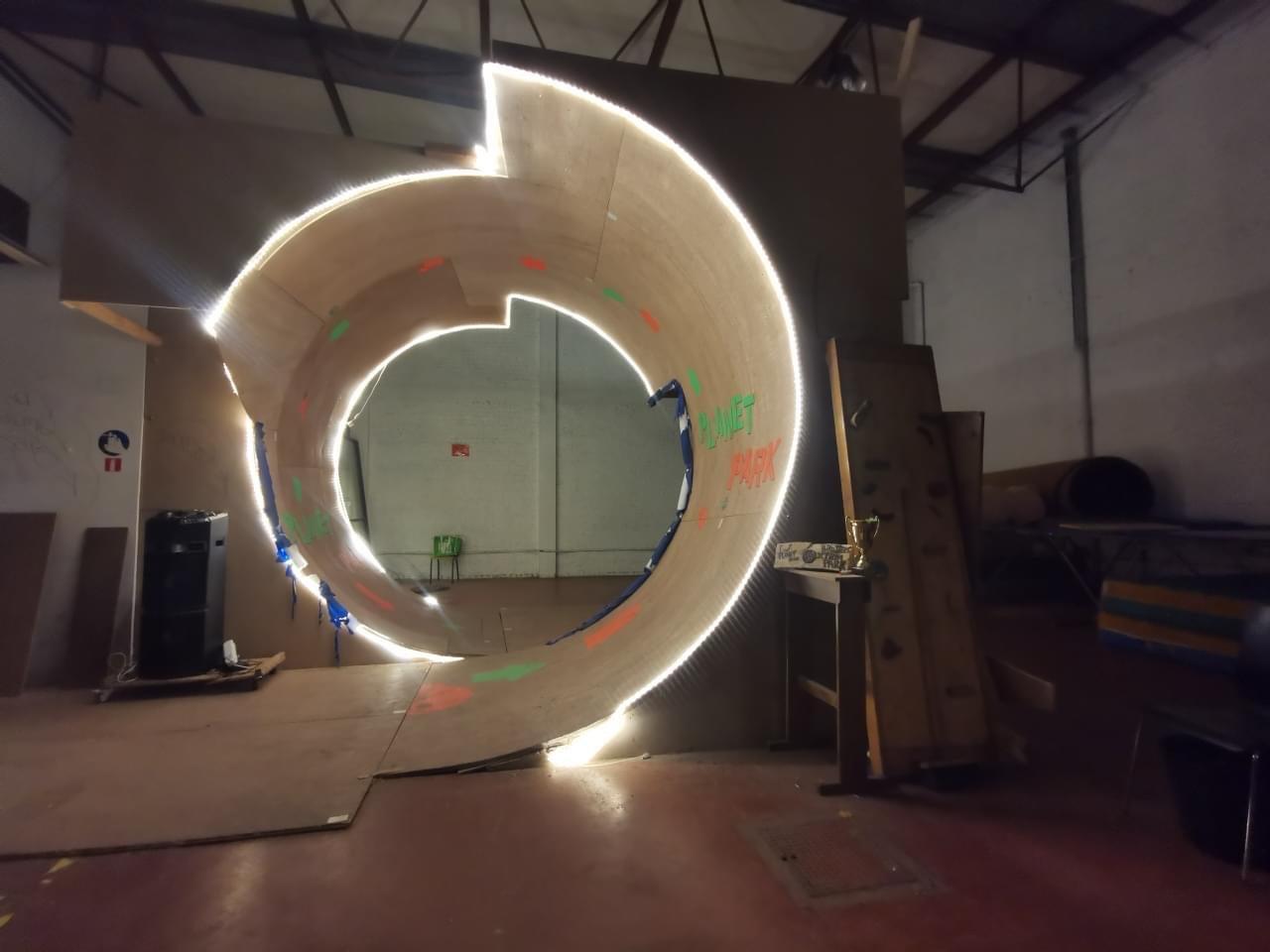 People
Since the foundation of the association in 2014, we have seen old people getting back into it, new people getting started, and others just not stopping. Taking into account the local weather and the enthusiasm of the crowds for our discipline, it is quite a miracle. If you want to feel the energy invested in this project, come and ride it, it's a strong human adventure... our Sagrada Familia
Here, like everywhere, there are not so many of us skating anymore, so our microcosm is quite close-knit, it's a small family. And here maybe more than anywhere else, we like to party a lot, and that also brings us together!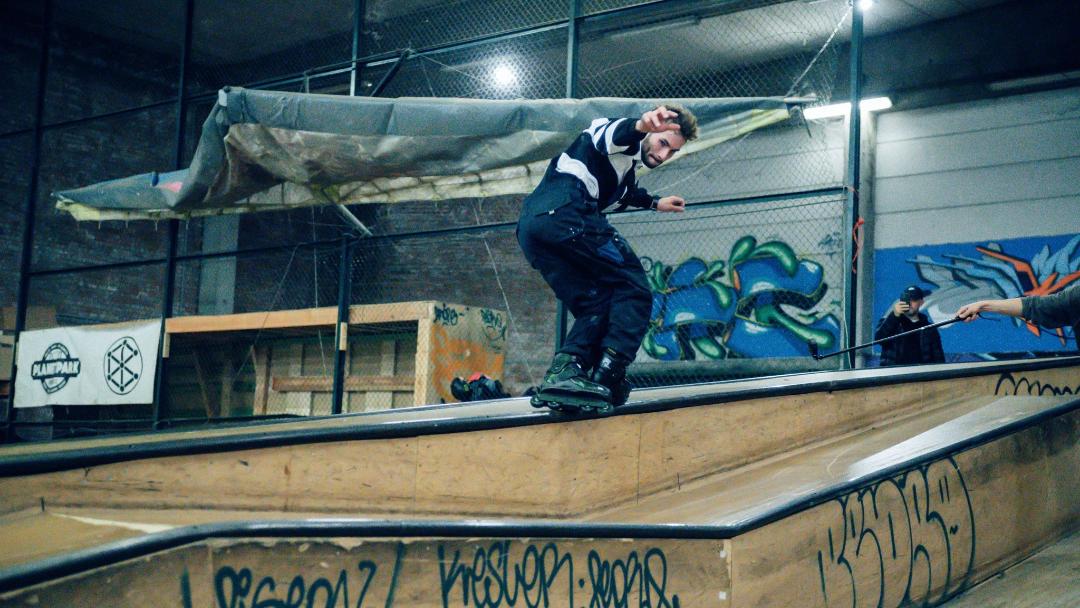 The city
Brussels is a city in perpetual construction, so we regularly have new street spots to visit. On the other hand, for the walk, it is still quite hilly, often saturated by car traffic, and with roads in poor condition, so we prefer to move by bike! You can go around the city, zouker while drinking lukewarm pilsner in Matongé, play Russian roulette while drinking rakia in Schaerbeek, or lose yourself swinging until morning in the street of Flanders. There is no bad address, but a very good one is La Mab where we dance on the bar and sometimes even skate it! 


PLANET PARK
Chaussée d'haecht 1385
1130 Brussel, Belgique
Vidéo réalisée par Jérémy Bernard / @noirbourdon