Ruben Alcantara's Fingers Crossed BMX - FISE UP OCTOBER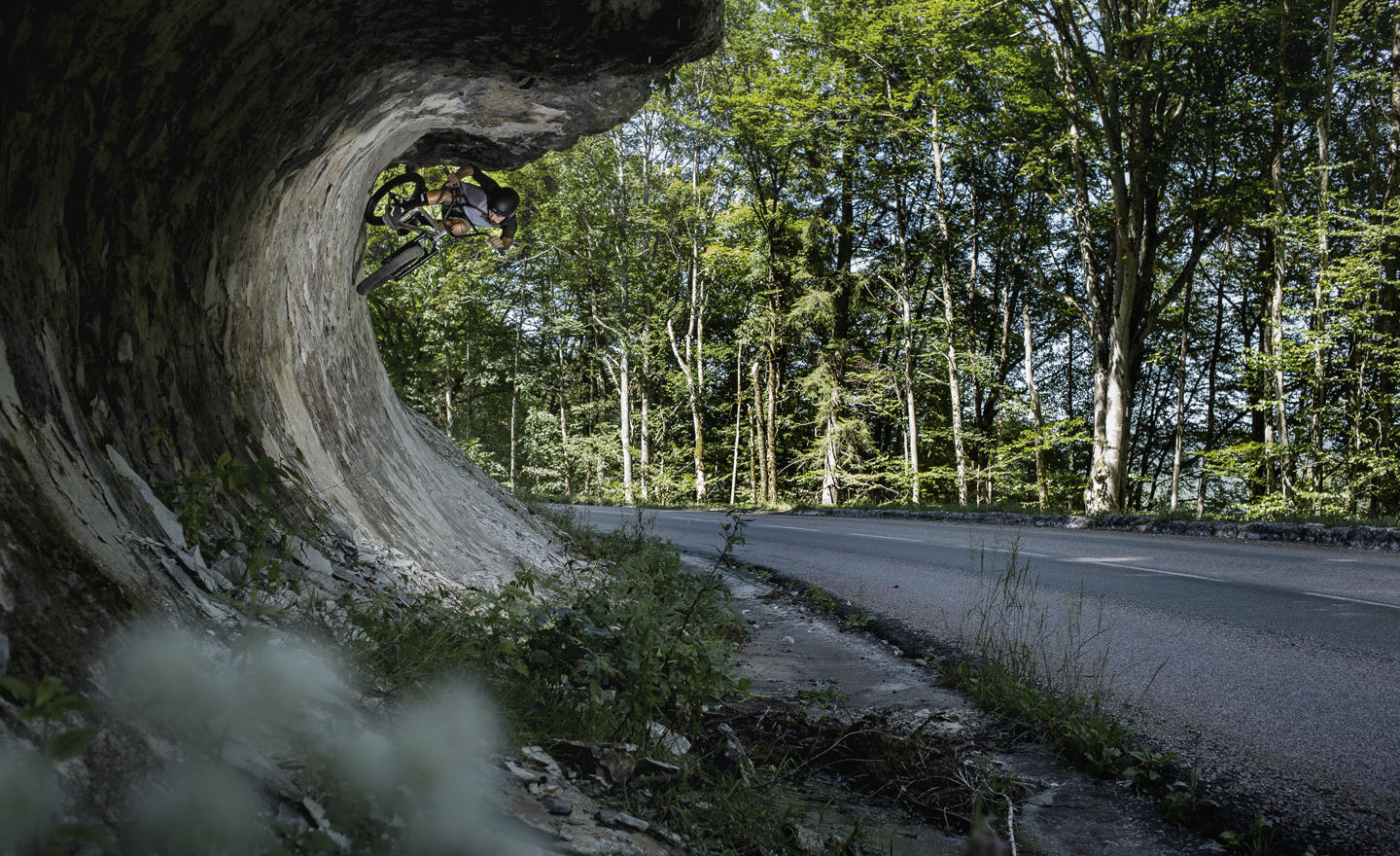 Photos : Papo Arias / Interview : Ben Bello
In its early days, BMX was a bicycle version of Motocross, the bikes had suspension and a crazy look. Since the 70's BMX has found its identity and built its own legacy. Spanish rider Ruben Alcantara has been one of its most iconic heros and his latest creation is called Fingers Crossed BMX, guess what !? It's the return of the BMX with suspension but in a modern perspective. A beautiful bike, comfy and fun to ride that we see cruising down the mountains in the premiere of their latest video, hosted below the mandatory chat with the creator himself.
Can you remind us the first intentions of the Fingers Crossed BMX project ? 
Ruben Alcantara : Well, around 2006 I had the opportunity to ride the famous bike park in Whistler. I went down on a MTB and I loved it. Parks is super fun and feels good, but all the time I was wishing that I was on my BMX geometry with more room to move my body because with the MTB I felt limited. On the "A line" I could picture myself going down with my BMX with a bit of suspension and brakes, so I went home and started the first prototype. It worked good but at home we didn't have bike parks so I stopped it … then 2 years ago we had good lines for MTB in Malaga and I thought to start it again with better parts and it has been super fun.
How would you see this bike in the range of bicycles ?
I still don't know what to call it, but it is simple, you ride the size bike you feel most comfortable. Many people still don't understand this, some people keep saying the MTB is better for mountain bike parks, but many bike parks are well designed and maintained so the BMX works really good. Is it faster or not, better or not, I think you can ride whatever you like depending on your sensation. For me I'd rather ride my BMX, I am happy to have this option now.
Explain to us the two models you have prepared so far ?
We have a hard tail (only front suspension) that works really good in trails and even bowls and also you could ride some of the smooth bike parks and we have the full suspension one that works the best in bikeparks but can feel good in many places like trails with the right set up. 
Fingers Crossed seems to be more than a brand, like a movement that welcome whoever wants to create or ride this type of BMX. 
It has been really cool to see people making their own things because the bikes are not out yet. Many people see these bikes like some kind of joke but when you ride it, it is 10 times better than what you thought.
How far are you in the process of Fingers Crossed BMX as a brand ? 
We are doing good but the industry is very slow and it is taking time. The good thing is that we have received prototypes from the factory in Taiwan and we are projecting to start the production.
Who is riding for or with a fingers Crossed BMX ? 
So far it has been the people who tried and really loved it : Garret Byrnes, Mike Bennet, Pitu, Vojta Panek and now Sem Kok just jumped on it after this trip.

What was the idea behind this trip in Belgium and France, you seemed to have been unlucky yourself ?
We wanted it to be a trip to ride bikeparks around Europe as Niko Vink (famous trail digger) invited us to go to his "Loose fest" event to start the trip. The event didn't happen because of the rain but we got to ride the Ferme Libert bikepark nearby and it was super fun, then my van broke and it took me a few days off, and then my neck was very sore from so much driving but I could ride some and it was fun. I am happy the crew managed to ride many different places and see so many people enjoying the bike.
On a personal level how important and refreshing is Fingers Crossed BMX for you as you have done everything in BMX for over 20 years ?
I think these bikes open up what you can ride and allow us to enjoy the amazing bike parks that are opening all around the world. It's also very nice and softer for your body so even if you are really into riding just your BMX now you can enjoy it in a different way. I can't wait to have many people ride these bikes and see how much fun they can have on them.

More on @fingerscrossedbmx