SCOUTING INDONESIA | FISE Up November
SCOUTING INDONESIA
SOLO CITY with Sean and Yayan SETYA
Once again, E-FISE video comp has allowed us to travel without leaving home and to discover scenes where things are happening. We know that our disciplines are developing all over the world but what a happy surprise to see multiple videos coming from Indonesia. We thus stopped on the interesting one from young Sean Setya, only 10 years old, and we extend the investigation here by speaking with his uncle, pro skater and activist of the scene of Solo, a city in the center of Java. See the videos of these two far-off locals on the @fiseworld networks and let's them do the talking down here to be inspired by this remarkable commitment to making things happen, wherever we come from, whatever our age.
Interview: Ben
Photos : Narendra Setya
SEAN SETYA

Age : 10 years old, 3 on a board
Local spot : Around Solo City & Karanganyar City
Sponsors : MALIBU Skateshop, IMPERIUM Bearings, SUNDAE wheels, HELLO Skateboards, RASCAL griptape.
What made you want to enter the EFISE video comp? 
Just for having fun really.
Were you surprised to see many Indonesian kids entering too?
Not really, because I see many kids getting better and better at skateboarding here, there are more skateparks too so the skate scene is getting bigger in indonesia.

How did you discover skateboarding?
My father and my uncle who skate introduced me to skateboarding as i see them skating together every day; it's for sure an inspiration.
Do you have a dream related to skateboarding?
I want to be a good and humble pro skateboarder ! My dream would be to join PRIMITIVE skateboarding team… hahahaha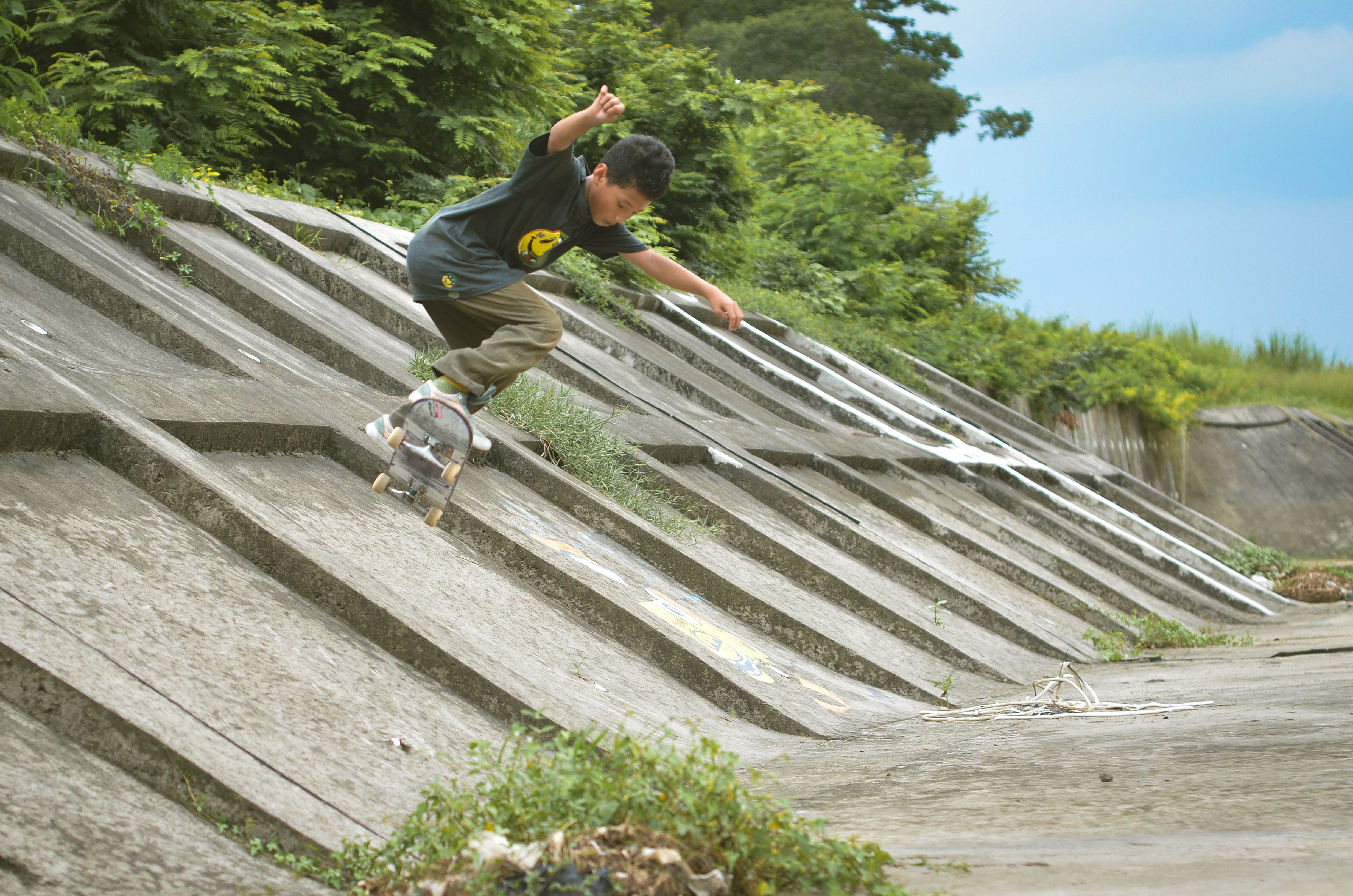 YOSAFAT "YAYAN" SETYA
Age : 32 years old, 19 on a board
Local spot : Around Solo City 
Sponsors : HELLO Skateboards, IMPERIUM bearings, SUNDAE wheels, MALIBU skateshop, RASCAL griptape, LOCK Truck.
How was the scene and the spots around you when you started skateboarding almost 2 decades ago ?
Worst for sure, very quiet and underdeveloped…We were skating only with few people, no skatepark, no skateshop ; it was very hard to find some skate stuff. Although, the spot in our city was not bad, so it helps us grow the scene.
Describe the solo city scene these days ?
We have a good scene now, growing bigger with some skateparks and with Malibu skateshop that I run. I try to always support the scene with some comp' and others skate things.
Is there a driving force behind the development of skateboarding in Indonesia ?
I believe there is someone there, but I just focused on my city because skateboarding in Indonesia has not been evenly developed.
What type of skateboarding are you into, any local or international inspiration ?
100% street skateboarding!!! Local inspiration are all my homies and for international i like Anthony Van Engelen
How do the common people see skateboarding these days ? Have you felt a change in recent years and more specifically since it went to the Olympics ?
I feel skateboarding is more popular these days, many people love it and many kids have good skills, but I think the essence of skateboarding is getting a bit fade out nowadays.
What makes skateboarding special in your area, you think ?
We have good community, friendship, and family in our city.
How is it to skate with Sean ?Sean Father is my brother, he also introduced me to skateboarding, still skating till now; he is also a graphic designer and involved in the scene too. Skating with Sean is always fun, this kid is always ripping.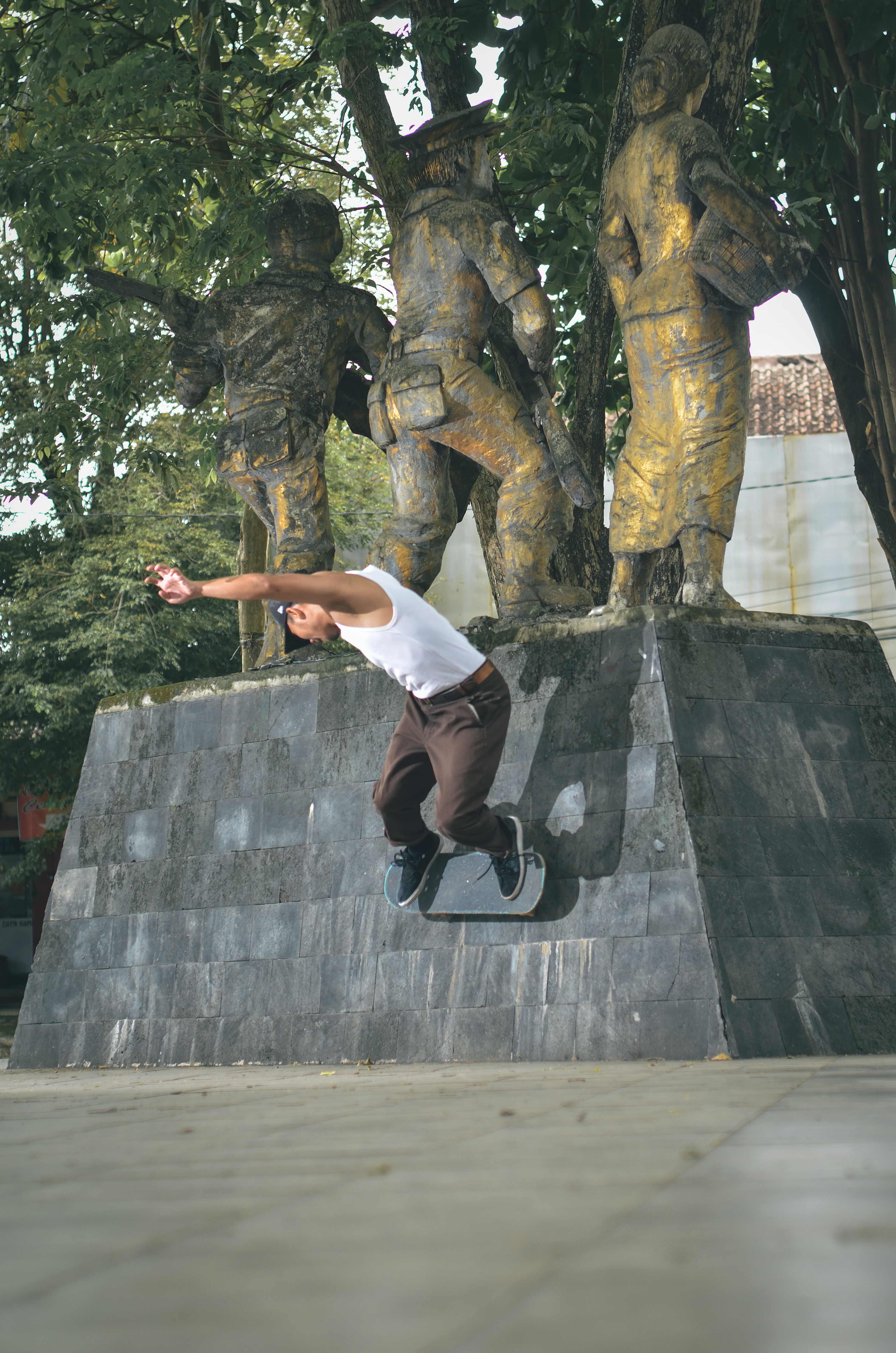 Thanks Guys !
People go travel with your board !
Here a good contact for Indonesia :
https://malibuskateshopsoc.com
@never.sober__
@sean.setya
@narendrasetya