Urban Sport Fest UCI BMX Freestyle Park World Cup Gold Coast -
BMX
Day 1 : Urban sport Fest, music, Fun and qualifications men !
Today after a morning of training for Women and Men, the afternoon was dedicated to the UCI Bmx Freestyle Park Men's qualifications. 4 Groups with 2 rounds. It is finally the Australian, Logan Martin who is at the top of these qualifications with 90.7 points, followed by the French Anthony Jeanjean, 89.9 points and the American Marcus Christopher, 88.9 points. Tomorrow, they will be 24 qualified for the semi-final which will take place at 3:30 p.m. local time. What is sure is that there will be  amazing, the level is more and more incredible, and each athlete will defend the color of his flag.
Join us on the Urban Sport Fest : https://urbansportfest.com/
🚨 Alert Riders : Qualification results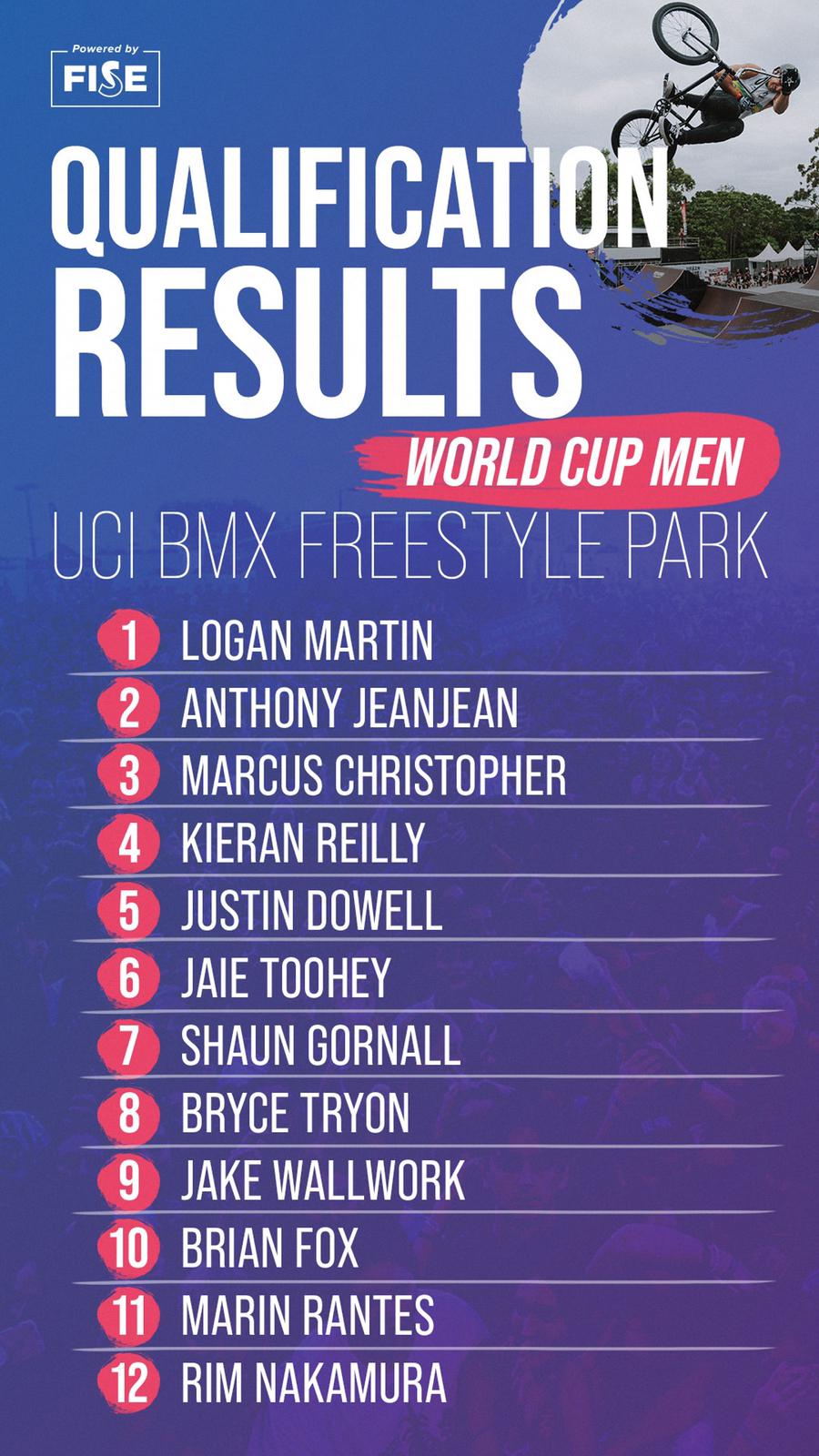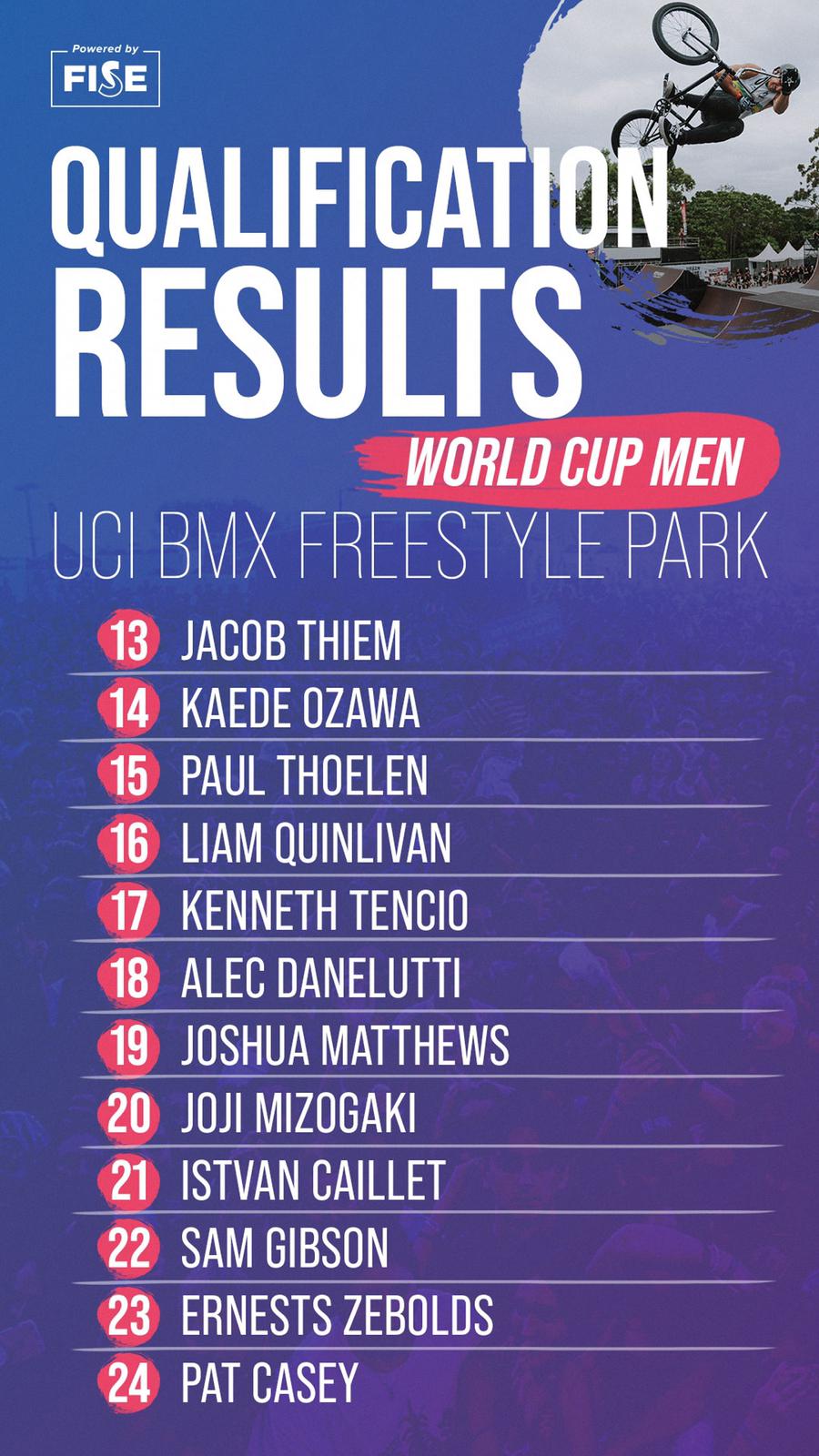 Stay tuned on @fiseworld social media to follow the action !